Main content
Draw Your Album: Christine & The Queens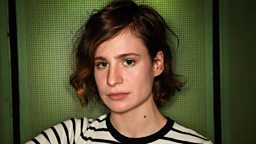 Christine & The Queens put on an extra special Live Lounge performance, bringing her full band and spectacular dance moves to the BBC's Maida Vale studios.
There's not room to swing a cat, let along pull off an intricately choreographed set of dance moves in the 'real' Live Lounge, so it's all for the best.
As well as her incredible performance of Tilted and an eighties synth-tastic cover of Beyonce's Sorry, she also proved herself to be a bit of a Picasso, when we asked her to recreate her Chaleur Humaine album artwork.
Here's what she was aiming for.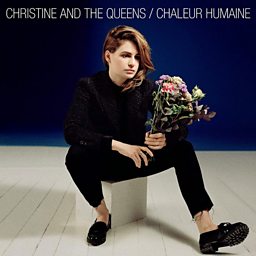 Christine was serving some shabby corridor realness as she started her masterpiece.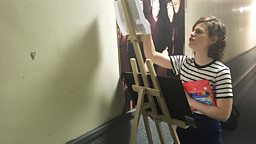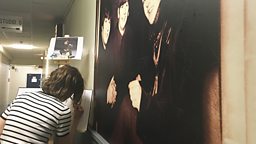 She presented her finished piece with the same amount of style as she puts into her performances.
In other words: A lot.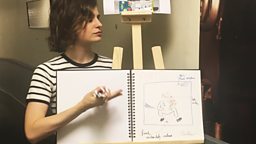 Her finished piece has given us our new favourite hastag.
#FrenchMelancholyRealness is all we need for every future Tweet or Instagram post.