Main content
Is this the real life, or is this just fantasy?
By day this week's Get Creative Everyday Artist works in a call centre, but by night Patryk Sadowski spends his spare time taking photographs of real places and digitally manipulating them to create fantastical and sometimes nightmarish visions.
A keen photographer, Patryk uses a mixture of photos from real locations, many of which are in and around where he lives in Londonderry, Northern Ireland, and then uses his imagination to create futuristic scenarios.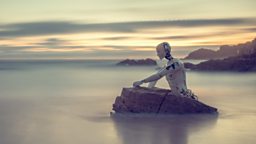 Originally from Poland, Patryk now lives in Derry where he has made use of the landscapes and architecture around him.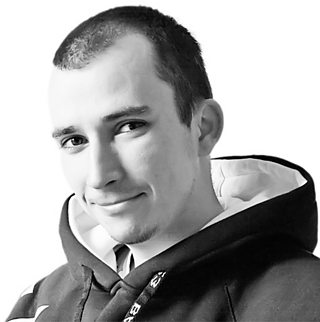 I cannot imagine my life without photography
His adventure with photography began in the nineties but he started photographing seriously in 2001.
Completely self-taught, he began using computer software to add elements to some of his photos, at first just birds and clouds and then vehicles and buildings.
"Since then, these two passions grow equally. Currently, I cannot imagine my life without photography," he says. "In this way I can express myself. This allows me to share what I see and what I feel.
"I love the whole process of creation, from picking the location, thinking about composition, pressing the shutter button and the whole post-production process."
The ideas for his illustrations come from different sources, from history, dreams and simply Patryk's imagination.
He imagines the scenario and then plans to take a picture that will be suitable as the background. He then collects other images, mainly stock photographs or others he has taken, to start putting together his ideas.
For the aerial photographs he uses drones to capture locations from different angles. Some of the illustrations take a day whereas others can take a couple of weeks.
He has been working in a call centre for nearly three years but says it's just a job, photography and graphics are what makes him happy.
"I believe we are only limited by our imagination," he says.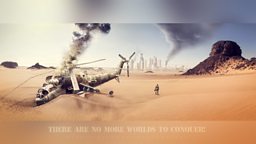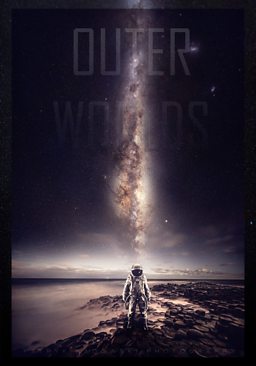 #LoveToGETCREATIVE
Each month Get Creative Champion Voluntary Arts chooses a different theme for its #LoveTo... campaign, aimed at encouraging people to share their creativity on social media.
Along with #LovetoPHOTO there's also been #LovetoKNIT, #LovetoDANCE and #LovetoDRAW, even #LovetoCARVEPUMPKINS.
Depending on the theme, photos are shared through Facebook, Twitter or Instagram with the appropriate hashtag. Organiser and Chief Officer of Voluntary Arts Ireland, Kevin Murphy, said the campaign was open to people of all ages, backgrounds and skill levels.
"Being creative is as natural as breathing – we all do it whether we realise it or not. From those who love a good singsong and dance, to those who love to doodle on their notebooks or take pictures on their phones or organise a creative activity," he said.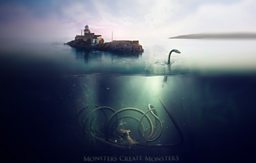 Patryk shared his images as part of Voluntary Arts' #LovetoPHOTO month, a celebration of both amateur and professional photography aimed at encouraging more people to experiment with their cameras.
"We have seen hundreds of fantastic images being shared from right across the UK, Republic of Ireland and indeed the world," said Voluntary Arts Ireland Chief Officer Kevin Murphy.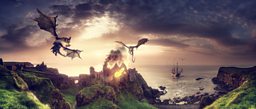 Dunluce Castle - Dragon Games
Meet the world-record holding crafters making a crochet Christmas project

One of a handful of aspiring artists whose painting was chosen for the Royal Academy's Summer Exhibition

A retired designer who painted a Canaletto-style painting, replacing the buildings with those of his home town

A jewellery designer who discovered a love for digital printing and uses it as a way to relax and to cure jet-lag

A dedicated mum and knitter who makes retro tank tops for her rugby- mad son and his friends to add a splash of style to the stands

A stitcher who joined a sewing group to meet like-minded people. She's made tea cosies and draught excluders as gifts and hopes to move to dressmaking

A stroke survivor who has used painting, music and writing to rehabilitate. He shared his first self-portrait using his affected hand with Get Creative

A keen cross stitcher and crafter who uses it as a way to relax and wind down after a day content producing for Get Creative