Main content
Thirteen top hacks for savvy suitcase packing
Holiday season is upon us. Across the nation, travelers are tackling the most dreaded of tasks: trying to fit two weeks' worth of necessities into an airline cabin approved wheelie suitcase.
But packing doesn't have to involve a protracted battle with your bag. Here are our top tips for space saving and taking the panic out of packing.
1. Fill your shoes with your smalls
There's a lot of empty space inside shoes and boots. Roll up your socks, pants and vests and stuff them inside your footwear to utilise this space. And talking of smalls - padded bras and bikinis are a little bulky, but they're also handily stackable. Just pop one on top of the other.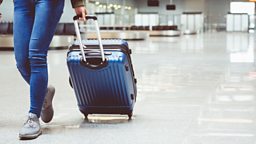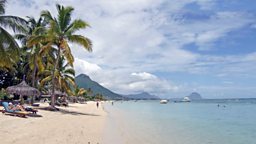 2. Roll don't fold
To fit more clothes inside a suitcase, roll them rather than fold them. You can then keep the rolls tight and secure with an elastic band or two. This has the added benefit of preventing creases, which means you won't waste time ironing shirts when you should be sunbathing with a sundowner.
3. Use vacuum compression bags
There are various products on the market to help you vacuum pack your clothes and conserve space. Some compression bags require a pump but with others you can simply insert your clothes, seal the bag and then squeeze the air out manually. A canny investment if your priority is packing as many outfit changes as possible.
4. Place shoes together heel to toe
Laying your shoes together heel to toe is a clever space-saver for bulky items.
Why your cookies could make your holiday cost more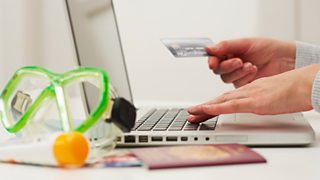 How do the websites seem to know when you're getting ready to book something?
5. Invest in an e-reader
For the prolific readers out there, it's worth investing in an e-book reader. You can stock up on all the novels you want (including thousand-page whoppers) without taking up any suitcase space. Being a poolside bookworm has never been so easy.
6. Wear your bulky items
Anything you can't fit in, wear on the journey! Keeping bulky items on you, like jumpers and jackets, clears space in your bag. (You might arrive sweaty but you'll have a greater selection of t-shirts to choose from when you get there!) Save your flat flip-flops for arrival and wear your boots or shoes on the plane.
7. Swaddle breakables in your socks
That perfume you got for Christmas cost an arm and a leg. Prevent it smashing in transit by slipping it into a sock. (In the unlikely event of a breakage, at least you can pick a new one up in duty-free.)
To fit more clothes inside a suitcase, roll them rather than fold them.
8. Put mucky shoes in a shower cap
Hotels often provide free, disposable shower caps. If your shoes get dirty simply pop them inside a shower cap to keep your clothes clean.
9. Personalise your suitcase
Sometimes it's a tall order spotting your suitcase on a baggage carousel full of identical, black wheelie bags. To avoid missing it, and a desperate sprint to catch it up, tie a neon ribbon to your handle, whack on some stickers, or pop a colourful elasticated belt around the whole case. You'll spy it a mile off and be out of the airport in no time.
10. Put heavy items at the bottom
It's easy to forget when we're packing our bag that we'll soon be wheeling it around upright. Packing any heavier items at the bottom near the wheels will stop it tipping over easily when you're out and about.
11. Plan your outfits
It's tempting to pack items 'just in case' you need them. But be strict with yourself and only pack the sartorial staples that you love and know you will definitely wear. You might feel obliged to throw in that jazzy Hawaiian shirt that's hanging at the back of your wardrobe, but if you're not going to wear it, leave it behind.
12. Use cling film to prevent leaks
Before you pack your toiletries, unscrew the lid on any bottles of shampoo or shower gel, stretch some cling film over the neck and screw the lid back on. The kitchen staple provides a precious extra layer of defence between any soapy liquids and your new Speedos.
13. Swap your towel for a sarong
Most hotels and apartments provide towels for showering, and there's no need to waste space by bringing an extra towel for the beach: swap it for a lightweight sarong. A sarong takes up less room, will dry much faster, and can double up as a cover-up on the beach - or a scarf if the weather turns!
Why going on holiday by yourself is a good thing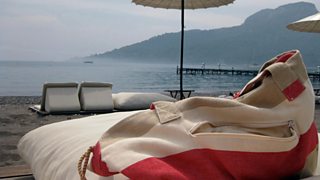 A third of all holiday booked now are by adults travelling on their own.