Main content
Tectonics 2021 Artist Profile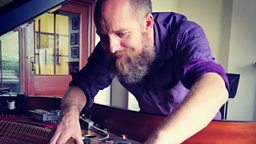 Scott McLaughlin
Scott McLaughlin is an Irish composer and improviser based in Huddersfield. He started out as a shoegaze/experimental guitarist before studying music in his 20s at University of Ulster then MA/PhD University of Huddersfield. Currently, Scott lectures in composition and music technology at the University of Leeds, and co-directs CePRA (Centre for Practice Research in the Arts). His research focuses on contingency and indeterminacy in the physical materiality of sound. Currently, Scott is an AHRC Leadership Fellow on the Garden of Forking Paths project: composing for contingency in clarinets.
Scott McLaughlin and Heather Roche - Natura Naturans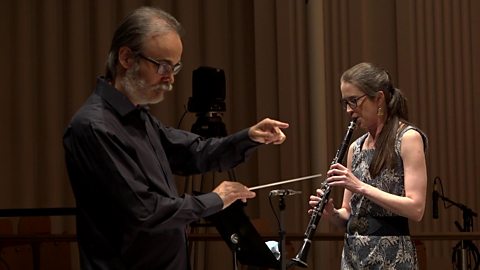 The BBC SSO gives the World Premiere of 'Natura Naturans'
Natura Naturans
"Natura Naturans" is Schelling's term for the continuous "productivity" of nature: nothing in nature is fixed, instead it is constantly 'becoming' as it cycles through stable, unstable, and "metastable" manifestations. His example is the whirlpool, which emerges from the interaction of flow and obstacle becoming pattern.
In my piece, instruments surf this interaction of forces and obstacles. Cello and bass are prepared by coupling strings together with wooden rings, creating unruly resonances, while the clarinet explores spaces between its registers where different resonant obstacles pull the flow of sound into vibrant patterns. The same actions take place over and over but with interference leading to different outcomes.