Main content
What's On Site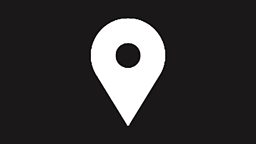 Friday site map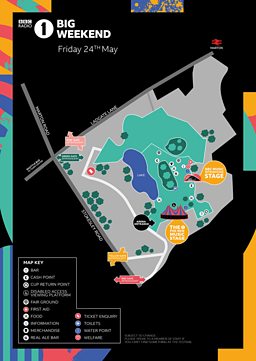 Saturday and Sunday site map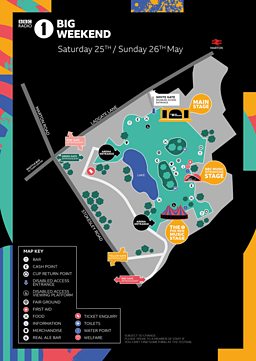 Information Point
Visit the information point for any general enquires you have or to hand in or report lost property. Our friendly team will be happy to assist. If after the event you would like to report any lost items please contact BBCBigWeekendBoro@middlesbrough.gov.uk.
Welfare Point
Our welfare team are on hand to help and look after you during the event, if you need to talk to somebody or just need a quite space to get away from it all for a little while head to the Welfare tent.
Merchandise
To pick up some great Radio 1's Big Weekend merchandise and festival essentials head to one of the merchandise points inside the arena.
Cash Machines
Many of the outlets at the event will accept credit or debit card payments; however we do also have cashpoints on site if you need to withdraw some cash.
Free Drinking Water
Make sure you stay hydrated during the event, fill up your water bottles at our free drinking water stations.
Cup Return Point
You can return your used paper drinks cups at the cup return points. It will help the environment and you can collect 10p for every cup you return.
Funfair Rides
Funfair rides are back this year. Take a ride on the Big Wheel, a spin on the dodgems or brave the thrill ride.
Glitter & Face paint
For those who wanted to get in the festival spirit, we have a range of outlets to give you a makeover, with body art, and festival glitter, through to vintage clothes and jewellery, we have it all covered to ensure you look the part and add a bit of sparkle to your festival weekend!
Big Weekend 2019: Event and Ticket Information