Main content
Ten children's books everyone should read
Fancy something a bit different for your reading list? Who better to ask than How to Train Your Dragon author and Children's Laureate, Cressida Cowell? We asked her to share her most-loved stories when she took the reigns as one of Woman's Hour's Takeover guest editors. From the one that inspired her to write for kids to the one that changed her life, read on to find your next favourite book…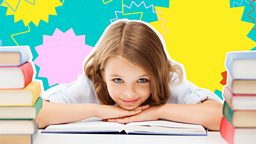 The Ogre Downstairs by Diana Wynne Jones
The book that made me into a writer. I loved this book about magic so much that I read it aloud to my little siblings and cousins and I still remember them falling off the sofa laughing, begging me to read them "just one more chapter". This made me think: "I want to write books that make other children do this."
The Lorax by Dr Seuss
"Unless someone cares a whole awful lot, nothing is going to get better, it's not." The ultimate book about looking after trees and the environment.
His Dark Materials by Philip Pullman
Lyra is a magnificent female hero, and this would be good to read this summer, before the BBC drama comes out this autumn (it looks like it's going to be wonderful). A great book to read aloud with an older child, if they will let you.
Wonder by RJ Palacio
Genuinely enjoyable for all ages, but supposedly a children's book.
To Kill a Mockingbird by Harper Lee
A book that changed my life in the reading of it.
Ada Twist, Scientist by Andrea Beaty, illustrated by David Roberts
A book with another wonderful female hero. A celebration of creativity and perseverance, both very important qualities to bring out in children.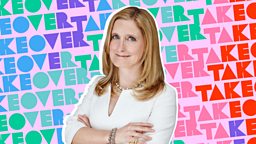 Cressida is the UK's Children's Laureate from 2019-2021
The Lost Words by Jackie Morris and Robert Macfarlane
Stunning paintings and exquisite words that celebrate the magic of wild places, wild creatures, and wild childhoods.
Planet Omar: Accidental Trouble Magnet written by Zanib Mian and illustrated by Nasaya Mafaridik
An award-winning book for newly-confident readers. Very funny, with illustrations and warm, likeable characters. Great for Tom Gates fans. Tom Gates, by Liz Pichon, is also seriously wonderful, but I hope everyone knows that already.
Mr Penguin and the Fortress of Secrets by Alex T Smith
Mr Penguin is Hercule Poirot crossed with Indiana Jones. He has a spidery sidekick called Colin. A fast-paced adventure with slapstick humour and brilliant illustrations.
Bad Mermaids series by Sibeal Pounder
These books all have great female leads and are full of amusing escapades and mystery.
And a couple for teenagers…
Angus, Thongs and Full Frontal Snogging by Louise Rennison
This worked for both my teenage girls and they still find it hilariously funny.
One by Sarah Crossan
Beautifully and lyrically written in poem form about conjoined twins. A tear-jerker.
Listen to Cressida's Takeover programme to hear discussions on diversity in publishing and the magic of reading, plus a little cameo from David Tennant.
Listen to this year's other Woman's Hour Takeover guest editors Nadiya Hussain, Harriet Wistrich, Amika George and Dany Cotton.