Main content
Clara performed with Chvrches and we feel like a proud mum (in a cool way)
A Live Lounge performance is nothing new for Clara. She has bands in and out of her studio every month. But today's session with Chvrches was a little bit special.
Why? She was playing the piano with them. (Part of BBC Music's Get Playing – Find out how to join in here).
We were listening closely and there wasn't a single bum note - although the band looked a little concerned beforehand.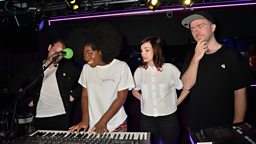 Not everyone was worried. The chap on the right was more interested in this month's Cosmo.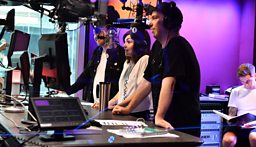 Clara usually has her feet up on the other side of the glass when the band are playing, but this time she was feeling all the nerves as the Live Lounge kicked off.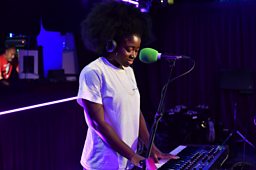 But to everyone listening and watching, you couldn't tell Clara was plonking away on the piano during the performance. She blended in perfectly.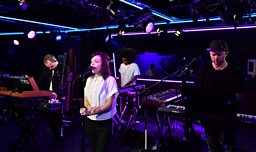 Now, if we just crop Martin out of the way (Sorry Martin) we can take a better look at the all new and improved Chvrches (SORRY MARTIN).
They work best as a trio (SORRY MARTIN).
You go girl!
No, really you need to go - you still have half a show to host. No after-party for you. Sorry hun.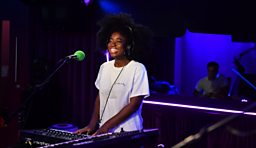 The only thing we'd have done differently?
Well, the backing singers were a bit rough around the edges.