Main content
Xbox Series X review: 'An incredibly impressive console released just a bit too early'
By Jordan Middler // BBC The Social contributor // 05 November 2020
The next generation of gaming is finally here and it kicks off with the Xbox Series X.
After a rocky generation that went from the much hated Xbox One to the redemption tour of the Xbox One X and Microsoft's acquisition of various studios, the Xbox Series X is poised to be a serious contender going into the new generation.
Featuring a super-fast SSD, a refreshed controller and a slick new design, the Series X feels like the result of all the mistakes Xbox made last generation.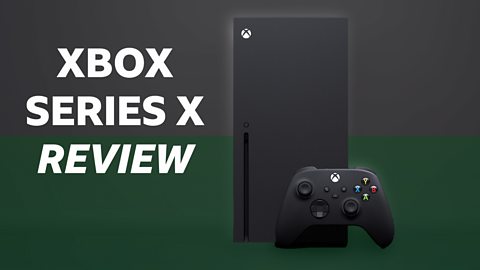 Jordan reviews the Xbox Series X, highlighting its raw power and quick resume feature.
But what games are you going to play on your huge new box?
Well, at launch nothing that you can't play somewhere else. Blockbuster mega-franchise Halo's newest title has been delayed from the launch of the console into an unknown date in 2021.
But, in its place, some Xbox One titles have received new coats of paint including Gears 5, Forza Horizon 4 and Ori and the Will of the Wisp among others.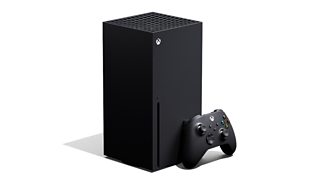 These updates include huge boosts to frame-rate and resolution as well as the integration of Quick Resume, the Xbox Series X's magic trick that allows you to pause the state of up to 5 games and swap between them seamlessly. It's so quick that it's hard to believe that it's going to work every time you try it, but as of yet, it's never failed.
The technology powering the Xbox Series X is fantastic. As of now it's the most powerful console ever made and its raw power makes any game played on it look fantastic.
Backwards compatible Xbox, Xbox 360 and Xbox One games also receive a boost with frame rates doubling in some cases and loading times practically disappearing. It makes the Xbox Series X the perfect platform to explore 4 generations of Microsoft's gaming output, even if this current generation is extremely thin at launch.
Overall, the Xbox Series X delivered what Microsoft set out to achieve, the most powerful console ever made. However, in the race for power, they've left themselves with little compelling reason for people outside of the Xbox fan base to pick up a console at launch. Studio acquisitions and the eventual release of Halo Infinite could change that, but right now, the Xbox Series X feels like an incredibly impressive console, released just a bit too early.