Main content
Everything you need to know about Get Creative Festival 2018
The UK's largest celebration of have-a-go activity is back! From 17-25 March 2018, the Get Creative Festival encourages everyone to try their hand at something new and creative - from pottery and printmaking to hand-bell ringing and quilting - at free workshops across the country.
What's new this year?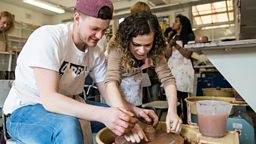 Hey Clay! is just one of the events returning for 2018 | Photo: Iona Wolff
Grown from a one-day event in 2016, to a weekend in 2017, Get Creative returns in 2018 as a nine-day festival with arts organisations big and small being encouraged to put on workshops and taster sessions aimed at inspiring and celebrating everyday creativity.
Every event will be listed on an interactive map run by Arts Council of Wales, Arts Council England and Voluntary Arts, to make it as easy as possible to find out what's on near you. Everything which is held as part of the festival is either free or carries a small fee to cover costs in an effort to make it as easy and accessible as possible for as many people to try find a new creative pastime or hobby.
In 2017, more than 650 events were held up and down the country during Get Creative Weekend. This year the festival aims to host over 1,000 events. Creative activities include a wide range of disciplines, from arts and crafts to singing, dancing, photography, cooking and gardening. To appreciate the breadth of activities available check out Havering Adult College's events programme for Get Creative Festival, which boasts over 60 different workshops.
Highlights of the festival include mosaic workshops in Scotland with The Scottish Men's Sheds Association and Craft Scotland; an open rehearsal of the Irish Video Game Orchestra in Belfast; the chance to create landscape murals from recycled materials at Lancashire's libraries; and the Forget-me-not Chorus, with the BBC Chorus of Wales showcasing the benefits of singing in a film that will be screened at the Wales v France Six Nations rugby match.
Get Creative is run in partnership by 12 creative organisations which include 64 Million Artists, Arts Council England, Arts Council of Northern Ireland, Arts Council of Wales, the BBC, Crafts Council, Creative People and Places, Creative Scotland, Family Arts Campaign, Fun Palaces, Voluntary Arts, and What Next?
Events near you

Click here to view the interactive map or submit details of your event. Disclaimer: Activities are not organised by the BBC unless stated otherwise. Neither is the BBC responsible for the accuracy of the information provided. If you are under 18, ask your parent/guardian before taking part in any activity.
Get Creative on TV, radio and online
Make! Craft Britain returns to BBC Four
Once again, television and radio programmes across the BBC will inspire creativity and reflect some of the events being held as part of Get Creative. Ten new amateur artists pick up their paintbrushes and palettes with the return of The Big Painting Challenge on BBC One, presented by Mariella Frostrup and Rev Richard Coles.
Viewers will be invited to join in by sharing their own art on the BBC's creativity website Mixital. They'll find useful tips on how to improve their art from the show's Pascal Anson, as well as the opportunity to review and comment on the paintings submitted by other fans.
Make! Craft Britain also returns to BBC Four, celebrating the joy of all types of craft. Each episode offers a tale of two workshops taking place across the country. Watch total novices try their hand at mosaics, hooky rug-making, silver jewellery, letterpress printing, cross stitch and knitting.
To accompany the series, BBC Research and Development has built an innovative step-by-step Make-Along tool to help make an origami jumping frog. Paper folding enthusiast Samuel Tsang practices what he calls Mind-Fold-Ness, using the creative pastime to promote feelings of wellbeing and relaxation.
The BBC's 40 local radio stations across England will be covering the Get Creative Festival with presenters talking to those involved in different crafts all week, telling listeners how they can get involved in events, workshops and classes near to them.
BBC News will be marking the Festival with a special themed England's Big Picture gallery. You can join in by sending photographs inspired by the theme to england@bbc.co.uk or via social media using #GetCreative and #EnglandsBigPicture.
BBC Radio 1's Greg James will get in on the creative action - by recreating a painting that features an uncanny likeness to himself. He'll team up with comedian Joe Lycett to reimagine Carl Bloch's In a Roman Osteria. If you fancy immortalising the DJ yourself he will be posing for a live video stream.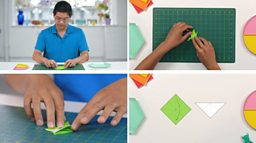 Origami expert Samuel Tsang will host a special interactive paper-folding tutorial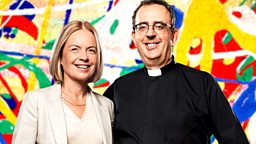 The Big Painting Challenge is once again hosted by Mariella Frostrup and Rev Richard Coles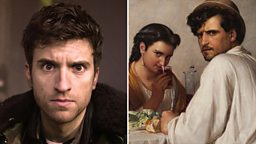 Greg James and his doppelganger in Carl Bloch's painting In a Roman Osteria | Fine Art Images/Heritage Images/Getty Images
Put your creativity to the test
Discover how you creative you are compared to the national average in the Great British Creativity Test. Held in partnership with University College London (UCL) and the BBC's Tomorrow's World, the test will allow research scientists to explore how creative activities can boost wellbeing.
Presented by BBC Radio 3 New Generation Thinker and UCL senior researcher Dr Daisy Fancourt, the test will also provide valuable data for scientists wanting to understand what's going on in our brains, when we get creative.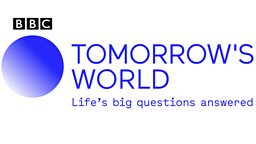 Get Creative across the nation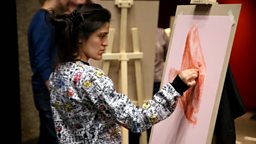 Barbican OpenFest
In Wales you'll be invited to draw Snowdon - potentially from the summit - in Drawn Together, hosted by Voluntary Arts Wales and Coast Lines.
Get Creative falls during Creativity Month in In Northern Ireland. Ulster Museum Belfast hosts a Createathon, a marathon of creativity with drawing, painting and printing workshops, demonstrations in spinning and weaving and the chance to make a kite. And Libraries NI will be hosting Creative Libraries, a showcase of the creative activities that happen in libraries across Northern Ireland.
Get Creative will also be connecting with festivals across Scotland. Explore new artistic techniques at the Scottish Borders Art Fair, try Samba, felting or ukulele workshops at Lochwinnoch Arts Festival, or try your hand at reading aloud with St Mungo's Mirrorball at their poetry open mic night at Aye Write! festival.
In England, Barbican OpenFest returns for a second year, welcoming everyone to explore the Barbican in London and its surrounding streets and venues with everything from art exhibitions, music and dance, to free tours, open rehearsals, showcases and workshops.
And as Coventry prepares to welcome the world as the UK City of Culture 2021, the city hosts its first cultural event since winning the title. The Shop Front Festival will see theatre in shop fronts, pop-up performances in precincts, dancing in the streets.
UK-wide events include Learn To Play Day. Hosted by Music For All and supporting the Get Creative Festival Learn To Play Day takes place on Saturday 17 and Sunday 18 March and offers people a free taster lesson on a musical instrument. Returning for a seventh year the campaign hopes to create a whole host of new music makers and to bring lapsed musicians back into action.
Also taking place across the country is Hey Clay!, a variety of free pottery classes from Friday 23 to Sunday 25 March. Last year's Hey Clay! featured nearly 300 sessions across the UK with 6,000 participants trying press moulding, throwing on a wheel, pinching, slab building, coiling and decorating with found objects.
For details of many more highlights, see the full media pack from the BBC Press Office.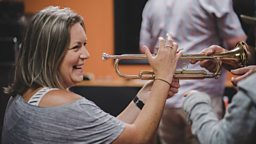 Learn to Play Day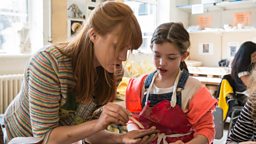 Hey Clay! | Photo: Iona Wolff
More information
The BBC's online home for the Festival, with links to all programmes and features.