Main content
The Show What You Wrote
The Show What You Wrote is back! BBC Radio 4's themed sketch show returns for a second series.
Each episode is based around a different subject and it's all written by you.

This is an opportunity for you to get involved in creating a show that sounds different from any other sketch show.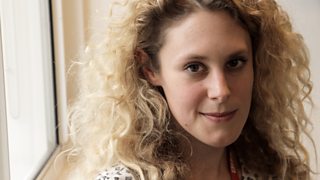 The Show What You Wrote is open for anyone to enter, whatever their level of experience. If you have a good idea then write it up and send it to us.
The themes for each episode are:

1) Science and Nature
2) Geography
3) Art and Literature
4) Sport and Leisure

These topics are there to help get you started but try and think differently about how you approach them - the first idea that springs to mind is something lots of people are likely to think of. We're looking for sketches that use the topics in lots of different ways.

So a Science and Nature sketch could be about plants, animals, microbes, ecosystems, insects, the human body, space, prehistoric life, evolution, medicine, experiments, the solar system, nutty professors, electricity, test tubes, mould…

Geography could involve sketches about explorers, oceans, travel, globalisation, mountains, countries, cultures, a sense of direction, school lessons, maps, astronomy, landscapes, agriculture, climate. Or lots of other things we haven't mentioned.

You see what we're getting at. Be imaginative! But remember to try and keep your sketches brief – the funniest sketches are no longer than three pages.

Please don't resubmit any sketches that you sent in for the previous series, even if you think they might fit with these topics.
Show structure
The show will be performed by four marvellous and versatile comic actors, two male, two female. Keep that in mind when writing sketches - something which needs a cast of thousands might not work – but you can write for a variety of ages and accents and you can vary the number of characters involved.

In contrast to Newsjack, we are not looking for any one-liners for this show, we'd like sketches only.

Recording dates

We'll be recording the series in June and July in front of an audience in Manchester. If you'd like to be in the audience then you can see if there are tickets available at: http://www.bbc.co.uk/tickets/

The series will be broadcast on BBC Radio 4 from August.

How it works

When we receive your sketches, the producers will read all of the submissions. We will only contact you if your sketch is being considered for a recording. If it doesn't get that far then I'm afraid you won't get any detailed feedback.

Our favourites will be passed to our script editors, who will contact you individually with feedback and rewrite suggestions. That email will confirm the final deadline for any rewritten sketches to be sent back to us for consideration.

Any rewritten sketches will then go through another script editing session, with the final cut of these making up the finished scripts.

It is possible that a rewritten sketch may still not make the finished production recording.

You will be paid for any sketches you write that air on Radio 4. Payments go out at the end of the series - this means if you have sketches in different episodes, you'll accumulate your fee and be paid a lump sum after the final transmission date.

Fees

There is a flat fee for all non-commissioned material (regardless of the writer's previous experience). This is:

£40 per minute, or £20 per 30 seconds for sketches.

This fee will be for taking all rights in the work in a non-exclusive basis.

Useful tips

You might find some of the tips from last year's show helpful – they're available as videos and articles on the show website.

In particular, you might want to take a look at some notes from our script editor Jon Hunter on some of the common pitfalls of sketch writing.

And to whet your appetite, there's a taster on the BBC website of some of the sketches that made the cut last time round in our kitchen sink episode.

Submission rules

There are very few rules as to your content. But there are a few in terms of how you get your work to us. Please read these very carefully as if you submit your work inappropriately, we might not be able to include it in the show:

• The submission deadline is 28th February 2014 at midday – we will not look at sketches that arrive any later.

• Please limit your submissions to a maximum of three sketches per episode. However, do remember that we're looking for originality, so submitting very similar sketches for one episode is unlikely to increase your hit rate. If we want to see more from you then we'll ask you, so please don't over-submit initially.

• Please include the episode that you're submitting for in the email subject line, along with your name, as well as marking this clearly on the title page of your sketch. i.e. – 'Science and Nature – Sketch Title - Carl Cooper'.

• If you're submitting work for more than one episode, please group your sketches by episode and send as separate emails.

• Please mark each of your sketches on every page with a header that includes:
Your name
Your email address
The title of your sketch
The episode it relates to
This is really important for making sure you get paid if your work is broadcast.

• Bear in mind your sketches may be edited and adjusted by our script editors, although as far as possible, we will endeavour to give you feedback and time to make changes to your work yourself.

• You'll notice that there's not very much swearing in Radio Comedy. So it's probably best if you don't send us material that relies on adult language for its punchlines, as you might have to change it.

• Finally, keep your sketches short – the funniest sketches are no more than three pages long.

• Be imaginative.

• Submit your material to swyw@bbc.co.uk.

That's it! Happy writing!
More from The Show What You Wrote