Main content
Into the groove: Art meets vinyl at Curves of the Needle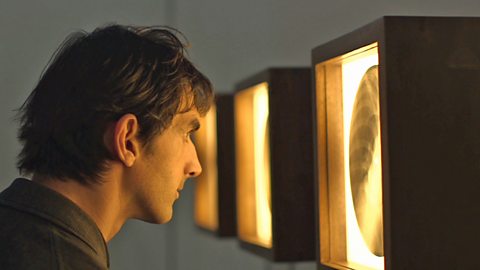 Curator Allesandro Vincentelli and artist Graham Dolphin discuss the vinyl-themed show.
Vinyl records have never gone away, despite the best efforts of the compact disc, MP3 and Spotify – indeed, sales are currently at their highest level for nearly two decades.
As the format's resurgence continues, an innovative new exhibition in Newcastle – timed to coincide with Record Store Day on 18 April – explores the relationship between contemporary art and vinyl.
The Curves of the Needle, at the BALTIC 39 project space, showcases work by a stellar array of artists including Christian Marclay, Graham Dolphin, David Toop and Jim Lambie.
Vinyl is manipulated in all manner of ways, from scratching lyrics on to the records themselves to pressing music on top of X-ray film, and in some cases reflects the very physical process by which records are cut using lathes and pressed with industrial machinery.
BBC Arts visited as the BALTIC 39 team prepared the exhibition for its opening on 3 April and spoke to Dolphin and curator Allesandro Vincentelli about the exhibition. Below you can view a selection of the works on display.
The Curves of the Needle is at BALTIC 39, Newcastle, until 17 May.
All photos by Colin Davison © 2015 BALTIC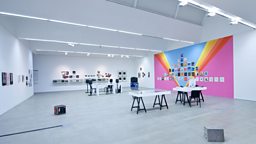 The project space at BALTIC 39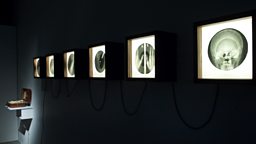 X-Ray Audio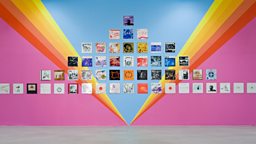 Graham Dolphin, Ra is Rising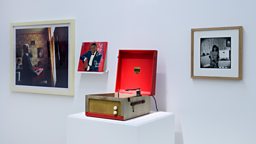 Group exhibition
1960s Dansette player, courtesy RPM Music, Newcastle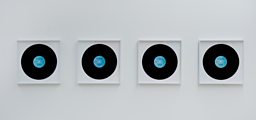 Jonathan Monk, One Moment With Another, 2014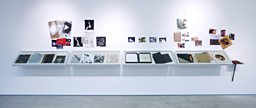 Zoviet France display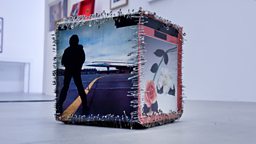 Jim Lambie, Whole Lotta Shakin', 2012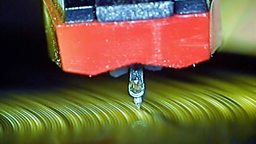 Christian Marclay, Still from Looking For Love, 2008 © Christian Marclay. Courtesy Paula Cooper Gallery, New York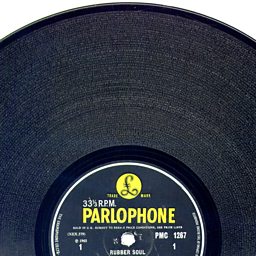 Graham Dolphin, 43 Beatles Songs, 2011 (detail)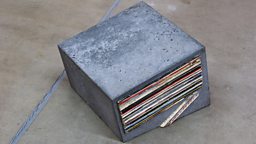 Jim Lambie, Sonic Reducer 2, 2008
Art and Artists: Highlights
Edinburgh's Dovecot Gallery is hosting two major exhibitions as part of the 2015 Edinburgh Art Festival

An astounding photographic collection by 'Speedy George' Douglas

A sculptural mystery tour which takes in several of Britain's finest galleries

Just who was the man behind some of the most memorable artworks of the last century?

The extraordinary work of award-winning American photojournalist Steve McCurry

A major Tate retrospective of the British sculptor, and the dedicated museums in Yorkshire and Cornwall