Main content
Here's how your favourite music makes it to the Radio 1 Playlist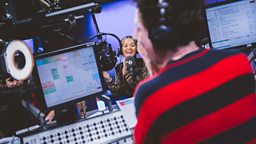 Whether it's Clara in the AM or Charlie in the PM, Radio 1 is constantly abuzz with major beats. From Annie Mac's Hottest Record in the World to Grimmy's Nixtape, our airwaves are forever overflowing with the good stuff; but have you ever wondered how those tracks make it on to the radio?
In the name of investigative journalism, we enlisted the help of the Playlist Team (yup, it's a thing!) to give us the 411 on all things R1. How do they decide which tracks make the cut? How often do they congregate? WHAT HAPPENS IN THE MEETINGS?! Wonder no more because we've got all the answers for you riiiiight here...
First things first: how many people are on the Playlist Team?
"So there are 11 of us, 12 if you include the Head of Music. But there are 11 of us on the committee and that's made up of members of the music team - a Producer across Radio 1 and 1Xtra, a Music Editor at 1Xtra, a Music Editor at R1, two Assistant Producers on the R1 music team - and then the other committee members are production team members; we try and have a balance of those producers who work across daytime shows and specialist shows. We have Producers for Annie Mac, Huw Stephens' and other specialist genre shows, who bring a real in-depth knowledge to the table, plus daytime producers from Greg James, Clara Amfo and Weekends who bring that daytime sensibility. We also have a Social Media Producer from the network.
"It's really useful to have someone from that social media angle because they keep us abreast of the act's online presence and fan base, for example how many fans they have, how engaged they are with their fans, how passionate and young their fan base is and how it makes them relevant to our network and our audience...
"These different angles of knowledge really help to give you a full overview on each act, and help to shape the decision making process. You could go into that meeting knowing what you want to say, but after hearing a valid point you may have not have thought of or been aware of you may end up, on occasion, re-considering your initial argument."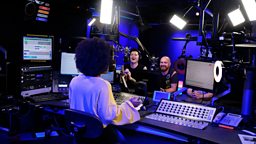 Does the team ever get switched up?
"The committee has just recently been refreshed... but it usually stays the same for at least six months before it's refreshed again."
How often do you all meet?
"Every Tuesday we have a meeting in the afternoon. Usually it lasts just over a couple of hours. During the month of January it was quieter because you usually find that at the beginning of the year there's not an awful lot of new music – but it's just starting to get going again now - the list is starting to grow!"
Gotcha! And what actually goes down in these meetings?
"Every Monday the music team have a pre-Playlist meeting and we basically look at various different metrics to help us filter down which records we should be discussing in the main Playlist meeting and which records we should be taking off the current playlist that week, because we need to refresh it every week.
"So we'll discuss what's really connecting with the audience, looking at various metrics, for example streams, chart positions, increase in sales etc... This really helps us to form an opinion of what should stay, what should go and what is ready to discuss. So we sort of get a pre-determined list of what we should bring up in the Playlist meeting."
"Then on the Tuesday for the Playlist meeting itself we present this final list of tracks to the rest of the committee. We also ask the committee members in advance if there are any records they would like to bring up to discuss. It helps to have champions around the table for certain acts, especially the brand new ones from the specialist world that need context and a strong argument of why they're ready to be considered for playlist."
Do you all sit round and listen to entire songs?
"Yes, we usually listen to the full version of the track unless it's something we're all super familiar with from playlist appointments or hearing it on the radio etc..."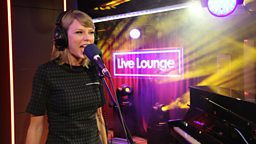 Does everyone have to agree on the music being discussed?
"It never really gets heated. We're in the workplace and everyone's professional but people do disagree all the time. You do find with certain records people unanimously agree but the majority of the time there are conflicting opinions whether something should go on or not and it's a real balance of views."
How many tracks are added to the Playlist each week?
"Usually between five to seven; it can differ a little bit but it tends to be around that mark. When we have the pre-Playlist meeting, we work out those records we think 'OK, it's time for those to come off, it's time for that record to move up from the C list to the B, and from the B list to the A,' so it's a bit of a jigsaw. We work out roughly these movements in that meeting and then in the Playlist meeting, before we start listening through to the new batch of records, we go through the movements explaining the reasoning behind each one so the committee are fully informed and have the chance to question our decision if they disagree with anything."
So where do songs go once they're moved off the Playlist?
"We do audience testing every week to see which records are performing well; this helps to inform our decision on which records we should stick with for longer, which ones we should put into our recurrent category and which ones we should rarely come back to!
"We look at that data every week in our pre-Playlist meeting and go 'well, we know this has tested really well, it's coming up in the top regions of the table week on week' – so once it's time to come off the A List we'll put that track into our recurrents. There are also of course those records that haven't tested well week on week. Some we may not come back to but some we might still reflect on a lower level, as we have to treat every record on a case by case basis.
"There might be those slightly challenging records that don't necessarily always test well but we know performed exceptionally well in the marketplace and/or still serve a big portion of our audience, plus they give us a point of difference from the commercials who wouldn't go anywhere near them! So there are valid reasons why we still reflect some records that haven't necessarily tested well, but we just have to be strategic in how we programme them!"
Bit bamboozled by the sheer number of playlists? Let's break it down for you: there's the A List, B List, C List and BBC Introducing playlists (all of which you can find here) and then there are the Gold, Silver and Recurrent playlists.

| Gold | Silver | Recurrent |
| --- | --- | --- |
| The records in this category were playlisted 5+ years ago. We like to throw these records in now and again as treats, as we know they were either chart hits back in the day or our audience particularly enjoyed them. | Silver records are a little more recent but again are those we've playlisted before and know that our audience have enjoyed hearing them. | Recurrents are the most recent tracks that have come off our playlist and we know have gone down really well with our audience. |
Is it exciting to see bands and artists grow after being featured on the Playlist?
"Totally! Sigrid is a good example. She's still a really new pop artist; but Radio 1 were early supporters and got her current single Strangers to the A List early on, allowing the record to grow in the marketplace. She was recently announced the winner of BBC Music's Sound of 2018, so after that high profile spotlight and weeks of high rotation the record has now shot up in the chart. So it just goes to show the power of Radio 1 and the impact it can have on an artist's career."
Loving what you've heard so far from Sigrid? Here's a selection of fellow Scandi-singers you need to know...