Main content
When we were Young... British Artists
6 March 2015
Talented. Entrepreneurial. Ambitious. Happy to shock. Catnip to the tabloids. The Young British Artists, as coined by Michael Corris in ArtForum in 1992 (then acronymed in 1996) were all these things. They knew how to work. And party.
Shapero Modern, a new gallery in Mayfair specialising in in modern and contemporary prints, captures both aspects of the YBAs in a new show entitled Rack 'em Up: British Contemporary Editions, 1990–2000. It features editions of works by Damien Hirst, Sarah Lucas, Jake & Dinos Chapman, Tracey Emin et al.
The exhibition, which runs until 27 March 2015, also includes photographs of the off-duty artists by Johnnie Shand Kydd, a selection of which are shown below.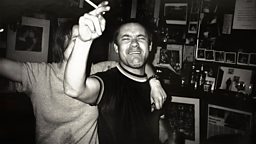 Sarah Lucas and Damien Hirst at the Colony Room Club | © Johnnie Shand Kydd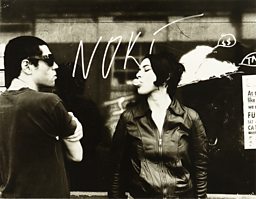 Tim Noble and Sue Webster | © Johnnie Shand Kydd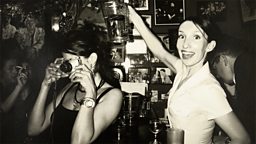 Tracey Emin, Sam Taylor-Wood and Jay Jopling at the Colony Room Club, Soho | © Johnnie Shand Kydd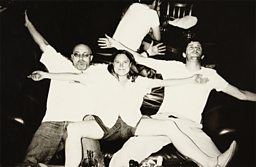 Damien Hirst, Sarah Lucas and Angus Fairhurst | © Johnnie Shand Kydd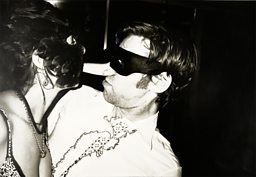 Tracey Emin and Mat Collishaw | © Johnnie Shand Kydd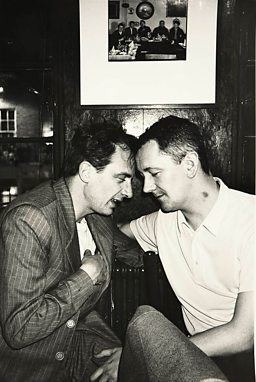 Gary Hume and Cerith Wynn Evans | © Johnnie Shand Kydd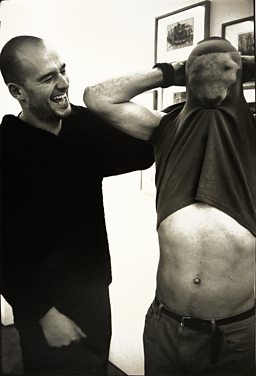 Jake and Dinos Chapman | © Johnnie Shand Kydd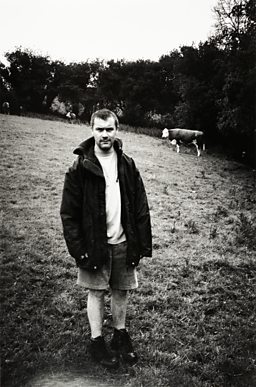 Damien Hirst | © Johnnie Shand Kydd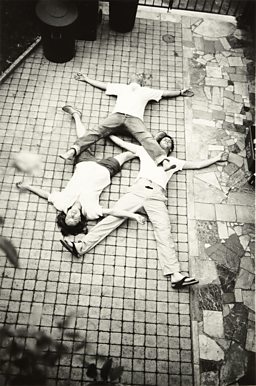 Damien Hirst, Sarah Lucas and Angus Fairhurst | © Johnnie Shand Kydd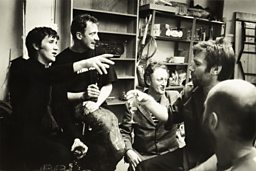 Angus Fairhurst, Gary Hume, Michael Landy, Mat Collishaw and Mark Quinn | © Johnnie Shand Kydd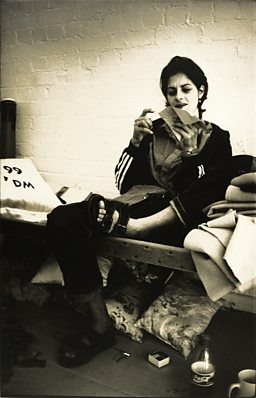 Tracey Emin | © Johnnie Shand Kydd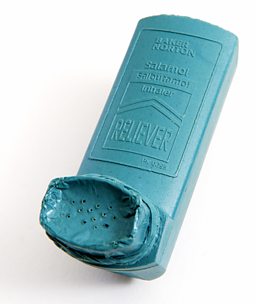 Keith Coventry, Inhaler, 1998 | © Keith Coventry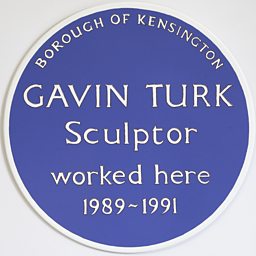 Gavin Turk, Cave, 1995 | © Gavin Turk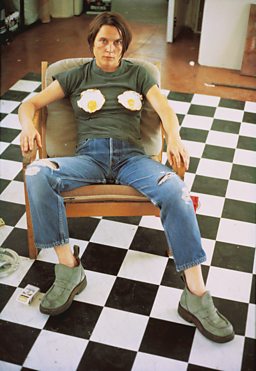 Sarah Lucas, Self Portraits 1990 – 1998, 1999 | © Sarah Lucas | Courtesy of Sadie Coles HQ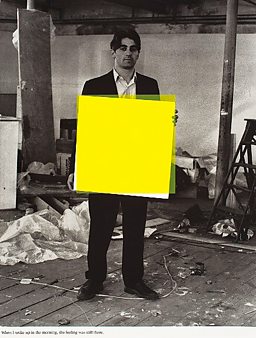 Angus Fairhurst, When I woke up in the morning the feeling was still there, 1997 | © Angus Fairhurst | Courtesy of Sadie Coles HQ
More photography from BBC Arts