Main content
The Radio Drama Company
About the Radio Drama Company
The Radio Drama Company [RDC] was founded in 1939-1940 and originally known as the BBC Repertory Company - or 'The Rep', as it is still often called. Its genesis came about not only due to the demands of the growing popularity of radio drama, but also due to the onset of war. Rather than risk the danger of traversing London during a time of frequent air raids, the group of actors that made up the Rep could camp out in the stronghold that was Broadcasting House's Concert Hall – now the Radio Theatre - and be on call show after show. With Radio Drama's output transmitting live it was extremely advantageous to have an ensemble of actors ongoingly available and on the spot. Live performances were just that; and a repeat in those days was not a re-broadcast of a recorded programme, but a revisited performance all over again. Needless to say, live radio had its pitfalls and several anecdotes survive this golden age. Famously, a live production of Hamlet was over-running: as Hamlet's fatal duel moved towards the Greenwich Meantime 'pips' , there was a distinct 'fade' in the action, and the voice of an announcer confessing "….and there we must leave Elsinore.".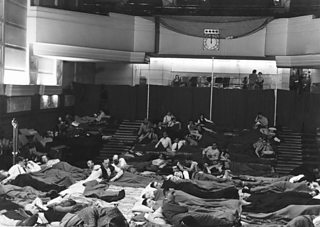 After the Second World War, the Rep was retained as a 50-strong casting resource. Television drama would not really take-off until the early-60s, and so many members of the Rep gained extraordinary national popularity solely through their vocal work on radio. Carleton Hobbs and Norman Shelley, who were paired together as the legendary Conan Doyle duo, became household names, as did stars such as Marjorie Westbury, renowned for her velvet voice and casting-against-type as Paul Temple's wife 'Steve'. And so, an ensemble of around 30-35 actors were at the constant disposal of BBC Radio until the mid-80s, when the company began to reduce to accommodate the changing needs of modern broadcasting. Yet in the last 30 years alone, the RDC has been home to more than 600 different actors.
Many actors, while on the RDC, have had their share of individual success, and many return regularly to play major roles in radio single dramas and series. The new Company's focus allows freshly discovered actor talents to work alongside established actors in a broad portfolio of radio productions. The mix remains rich and varied, with a range of voices and ages that will contribute to many hundreds of hours of Drama output each year. Past members have included Stephen Tompkinson, Nina Wadia, James MacPherson, Bruce Alexander, Polly James, Alex Lanipekun, Richard Griffiths, John Rowe, Denys Hawthorne, Julian Rhind-Tutt, Alex Jennings, Adjoa Andoh, Norman Bird, Emma Fielding, Anthony Daniels, Ben Onwukwe, Joanna Monro, Ann Beach, Steve Toussaint, Janet Maw, Suzanna Hamilton, Simon Trinder, Susan Jameson and Carolyn Pickles.
RDC actors can be heard in original plays, stage-plays, series and dramatisations recorded for Radio 3, Radio 4 and other networks. They even play cameo roles in The Archers. Work includes a mix of contemporary and classic drama, comedies, thrillers and challenging new plays written around current day issues. RDC actors can be heard in readings too - not just for sequences like Book at Bedtime and Book of the Week but for single afternoon stories. Many productions live on as a core part of Radio 4 Extra's schedule. An audience of about half a million people are listening every time a play is aired.
In the past handful of years, RDC actors have been found at the heart of casting for many of our major projects including Tom Stoppard's Dark Side, Roy Williams' The Interrogation, classics like The Barchester Chronicles, The Forsyte Chronicles and Jane Eyre and the soon-to-be-txd Midnight's Children. Since 2014, they have also featured in Radio 4's two series commemorating World War I: Tommies (from London) and Home Front (from Birmingham).
The Radio Drama Company won a special Sony Award (the Radio equivalent of an Oscar) in 1990 in recognition of fifty years' outstanding contribution to Radio.