Main content
8 stars who know the meaning of hard work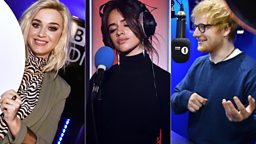 It's all change on The Surgery this week, as Kate Thisleton steps into the studio for her first show as our new presenter.
She'll be joining Dr Radha to tackle laziness head on and with exam season approaching, for many listeners, this will be the busiest, most stressful time in their lives yet.
So if you're struggling with exam stress and trying to beat back the lazy demons, perhaps these nuggets of advice from pop's biggest (and hardest working) stars will help you make it over the line.
Katy Perry encourages her fans not only to work hard, but to be proud and celebrate their hard work when it turns into achievements.
She posted an inspirational message about hard work for her fans when she was on the cover of Forbes magazine in 2015.
"There is a difference between being humble and working hard to see the fruits of your labor blossom, and your dreams realized," she said on Instagram.
"Hopefully this cover can be an inspiration to women out there that it's okay to be proud of hard earned success and that there is no shame in being a boss."
2. Skepta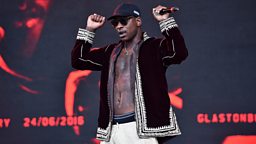 Skepta is a man known for his words, but sometimes you don't need many to get your message across.
Sometimes, a tweet is all it takes.
3. Miley Cyrus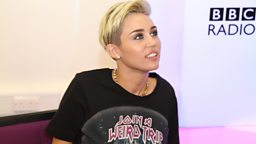 Miley Cyrus has shaken off her bad-girl image and returned with a more relaxed, grown up sound on new single Malibu.
But there's one thing that has remained the same throughout her entire career: her admirable work ethic.
"People have this misconception of me that I'm just one of these kids on TV and that now I go off and party and I'm just this ratchet white girl, and I'm not," she told Notion magazine in 2013.
Miley says that people think her career has come easy because she got a head start early in life and came from a successful family.
"I work really really hard, I'm just in a different environment," she said. "I'm young and living and in LA which is everyone's dream, you know."
It was a short term dream for Miley, obviously, as she's now made her home in Malibu (hence the single).
4. Shawn Mendes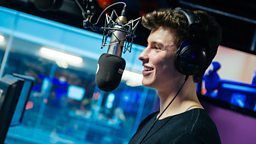 Shawn Mendes is a relatively newcomer to the pop world, but he's got his head screwed on and already appreciates the importance of hard work - and how it never stops.
"The biggest thing I've learned is there's no amount of success that allows you to stop working hard," he told Billboard magazine in 2015.
5. Camila Cabello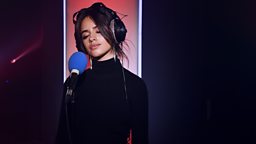 Despite having only just released her debut solo single, Camila Cabello's story is one packed with struggles and tales of overcoming the odds.
Fifth Harmony drama aside, she had a bumpy start to her life as part of a Mexican family who crossed the border into America when she was very young.
"I learned from my family that if you work hard enough and you want it badly enough, you can do the impossible," she wrote in a letter for Pop Sugar in 2016, explaining how her journey had taught her about hard work.
In the same letter she celebrated "people who were brave enough to start over," saying she and her family were "not fearless, we just have dreams bigger than our fears."
6. Ed Sheeran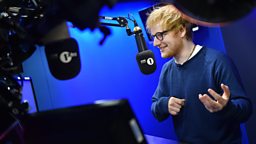 A lot of people will tell you to have a back-up plan, whether it comes to exams or your career, but not Ed Sheeran.
His message is to focus on one thing, and one thing only, and never let go of that goal.
"I think the key is not to have a plan B," he told Sky News in 2014.
"So basically hard work and persistence until it works out, so just not to have a backup plan. The only option is to succeed."
He also says that a traditional education isn't the appropriate route for everyone. It all depends on what your goals are.
"For my job or your job or any job in the arts, you don't necessarily need a degree you just need experience and hard work and start off at the bottom and work your way up."
Either way, hard work is the answer.
7. Lady Gaga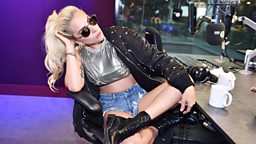 Lady Gaga has a history of inspiring and empowering her Little Monsters and when she performed at the 2017 Super Bowl, she used the platform to encourage others to work hard and follow their dreams.
"If you have a dream to be something big, you should go for it, but you gotta give it everything you got," she said at a press conference shortly before the event.
"You gotta wake up, and you gotta eat it, breathe it, see it, every second of the day."
She was talking about performing at the biggest sporting event in the world, but it applies to whatever you're aiming for - including exam success.
8. Little Mix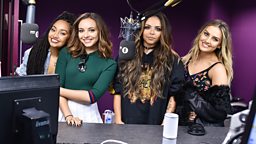 Little Mix are one of the hardest working pop groups in the world and their commitment and dedication has paid off.
But they really don't like it when people think their success has come easy.
"It really p***** us off. We work for hours and hours in the studio," Perrie told Beat magazine in 2015. "It's so frustrating."
She says a lot of people assume where they've come from had made achieving their goals an easier task.
"I think a lot of it comes from us being a girl band and from The X Factor," she added.