Main content
Welcome to your brand new television channel: BBC Scotland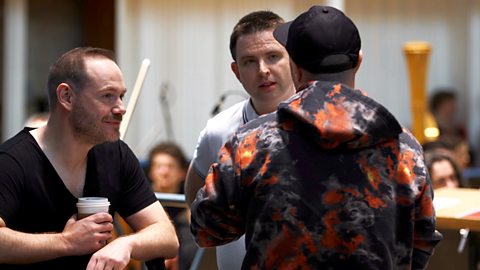 Iain Cook from Chvrches takes a look behind the scenes of their cinematic spectacle.
A channel for modern Scotland, it features a mix of documentary, popular factual & entertainment, comedy, drama, news & current affairs and sport.
When did the new channel launch?
At 7pm on Sunday 24 February 2019.
What are its main broadcast hours?
7pm-midnight, 7 nights a week.
What's on the channel at other times?
Between noon and 7pm, the channel shows BBC Two programmes alongside some political coverage (such as Scottish First Minister's Questions and Politics Scotland) and sporting & music events.
How can I watch it?
As well as on BBC iPlayer, the BBC Scotland channel is available on the following platforms in these EPG positions:-
| Platform | HD | SD |
| --- | --- | --- |
| Freeview & YouView | 108 | 9 |
| SKY | 115 | |
| Freesat | 106 | |
| Virgin Media | 108 | |
Re-tuning is required on Freeview devices only.
For Freeview customers in Scotland only, BBC Four SD moves to 82. BBC Four HD remains unaffected across all platforms, including Freeview.
Sky and Freesat viewers without an HD-capable receiver instead receive BBC Scotland in SD on 115 / 106 respectively.
What if I'm outside Scotland (but still in the UK)?
BBC Scotland is available for viewers in the rest of the UK on BBC iPlayer and at the following EPG positions:-
SKY: 457 (HD & SD; HD receivers will also have SD on 876)
Freesat: 108 (HD & SD; HD receivers will also have SD on 174)
Virgin Media: 162 (HD)
What happened to BBC Two in Scotland?
From midnight on Sunday 17 February, BBC Two Scotland ceased to broadcast. After this date, viewers in Scotland receive the network version of BBC Two.
The Director-General's view
"We know that viewers in Scotland love BBC television, but we know that they want us to better reflect their lives and better reflect modern Scotland.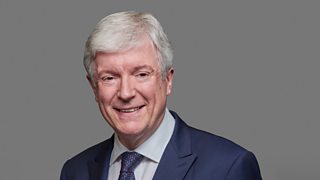 Tony Hall, speaking in 2017
"The best way to achieve that is a dedicated channel for Scotland.
"It's a channel that will be bold, creative and ambitious, with a brand-new Scotland-edited international news programme at its heart.
"This is an exciting time for BBC Scotland and for the millions of Scots who love TV."
A look at some of the channel's programmes
A new front page for BBC News
Alongside the channel, the BBC is also launching a new, tailored BBC News front page for Scottish audiences.
Top stories will be a curated blend of international, UK and Scottish news, taking into account national differences in areas such as health, education and politics.
Latest features from BBC Scotland