Main content
6 Music Recommends Albums Of The Year 2017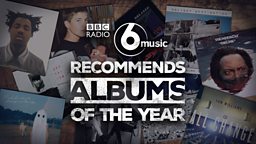 The debate was fierce, the voting rigorous but now with the mathematics bit all done and dusted we can reveal 6 Music Recommends' Top Ten Albums of 2017 – according to our DJs...
1. Thundercat – Drunk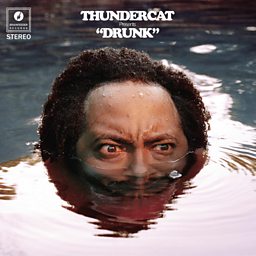 Such is Thundercat's – AKA Stephen Bruner – prowess as a bassist that he's appeared on records by Kendrick Lamar, Flying Lotus, Kamasai Washington and Erykah Badu to name but a few. On his Gilles Peterson and Mary Anne Hobbs championed third album 'Drunk' his personal grooves know no boundaries, while Kendrick, Pharrell and even Kenny Loggins supply guest spots. With tracks from this record appearing on the 6 Music playlist all year it's no wonder when all their votes were counted, 'Drunk' is 6 Music Recommends' Album Of The Year.
Mary Anne Hobbs: "'Drunk' is a complex modern soul record with a beautiful flow despite its fragmentation into 23 pieces. The record is unique in its lyrical narrative that feels like a personal conversation with Thundercat, and loaded with striking collaborations with Kendrick Lamar, Pharrell, Kamasi Washington, Miguel Atwood-Ferguson, co-producer Flying Lotus, and Thundercat's young daughter."
Thundercat: "It's pretty intense, man. It's awesome, it's very overwhelming. I would never have expected anything like this to happen. It's really trippy."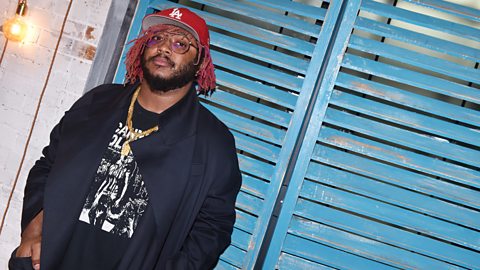 Thundercat gives the inside story on 'Drunk' - 6 Music Recommends Album of 2017.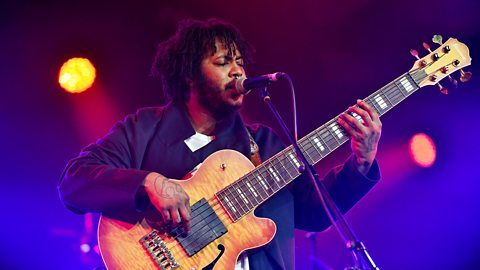 Watch Thundercat perform Them Changes from his album Drunk at the 6 Music Festival.
2. alt-J – RELAXER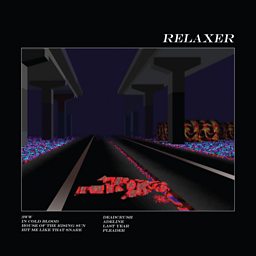 From the Mercury Prize to 6 Music's Album Of The Year in 2012, alt-J have achieved much early in their career, but pleasingly they show no signs of burning out. Augmenting their harmonics with strings, guest vocals from Wolf Alice's Ellie Rowsell and old friend Marika Hackman, plus lyrics about Anne Boleyn, the band's third album demonstrates that their powers are still growing, as they proved during their 6 Music Live set in October.
Guy Garvey: "This is an amazing record. It's experimental, it's inventive, it's really free creatively, using the words to exist in songs alongside completely original thoughts and feelings, and deeply honest without being overly earnest. It's playful in places as well. The scope of it and the different places it takes you… it does what a perfect album should do. It picks you up in one state and drops you a completely different person at the end of it."
3. Sampha – Process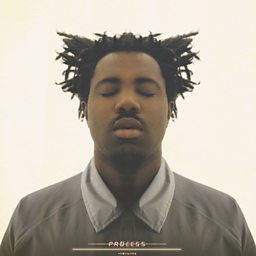 This year's Mercury Prize winner received approving nods from our own Mary Anne Hobbs, Gilles Peterson and Lauren Laverne, who has hosted Sampha in session, long before the jury made its decision. A meditation and catharsis around the loss of his mother to cancer, Sampha's personal ruminations and unique arrangements have a compelling, widespread appeal.
Lauren Laverne: "One of the best releases of 2017. Is he the best songwriter in Britain at the minute? Certainly feels like it to me – he is doing the most incredible work. As well as making his debut album, he's been working with people like The xx, FKA Twigs, Frank Ocean, Drake, Kanye West and Solange. He's one of the most in demand songwriters in the world, and you can tell why."
4. Father John Misty – Pure Comedy
No one likes it when a joke gets old, seemingly Josh Tillman in particular. Hence he has guided his Father John Misty persona into more durable, ironic territory that touches on subjects like politics, culture and human nature. Tillman has certainly put a lot of thought into his "Pure Comedy", as his conversation with Lauren Laverne at this year's 6 Music Festival in Glasgow revealed, while musically there's a Harry Nilsson-like lushness to this record that shows he's no slouch in that department either.
Don Letts: "It's an exquisite record that immediately struck me as piece of crucial vinyl. With deep, thoughtful and yet humorous lyrics, soulfully delivered by a voice that at times sounds like a young Elton John, it's music to die for – absolutely brilliant."
5. Idles – Brutalism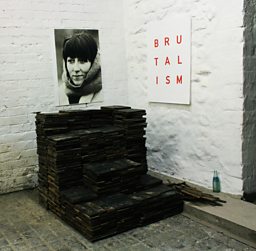 Like the architectural style they named their debut album after, there's a harsh, no compromising element to these Steve Lamacq favourites and a lot to love too. Caustic, volatile, take-no-prisoners indie, Idles deliver a truly vital, adrenalin shot to the heart and mind.
Steve Lamacq: "It's incredibly powerful, it's melodic, it's at times slightly cynical, it's sarcastic, but it's very funny at the same time. It's got so much stuff in it, so how could it not be my Album Of The Year? IDLES. All is love."
6. Courtney Barnett & Kurt Vile – Lotta Sea Lice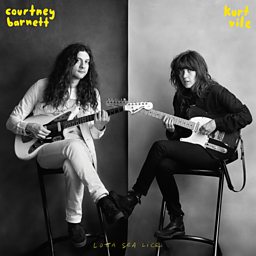 A late addition to the spectrum of albums released in 2017, this favourite of Marc Riley's took just eight days to make… though it took Barnett and Vile 15 months to be in the same room eight times thanks to their hectic touring schedules. Clearly they have a friendship that can survive the rigors of the road, as their creative chemistry is immediate and charming, while with their cover of Belly's 'Untogether' proves among the stand out tracks, this is an album of truly tender duets.
Shaun Keaveny: "This one I just sort of fell over. We were playing 'Over Everything' – the first track off it – and I thought I'd investigate it. And it's just beautiful, because it's this sort of antithesis of a rushy, panicky, modern life where we don't have time to do anything. The melodies are just beautiful. Courtney and Kurt's voices just meld together gorgeously. There's so much good stuff on it."
7. Nadine Shah – Holiday Destination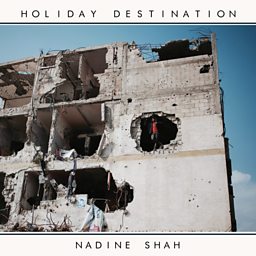 A staple of 6 Music's playlist most of the year, while Lauren Laverne and Chris Hawkins number among her fans, 6 Music has a small claim to fame in the creation of Shah's third album: the singer-songwriter met the boss of her future label, 1965 Records, while reviewing for Lammo on Roundtable. Bold, rhythmic and thought-provoking, 'Holiday Destination' is a trip worth taking.
Tom Robinson: "I've always loved her work. She records it in partnership with the uber-producer Ben Hillier, and we've been supporting her on 6 Music Introducing since 2010. Rhythmically this is her most adventurous outing to date, and that's not surprising since Ben is also her drummer. And it's musically adventurous, but it's got all the rough edges left on. There's always been a kind of edge of anguish in her songwriting, but this is rougher and rawer and much more visceral. At times it's a kind of howl of protest. It's a brave, bold, uncompromising record by one of this country's most underrated and inspiring musical talents."
8. Big Thief – Capacity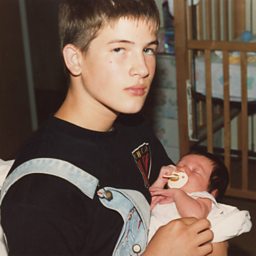 Uncompromising in terms of the personal histories and subject matter it tackles, the dark themes behind the Brooklyn band's second album actually yield vivid, intricate, yet accessible folk rock.
Mark Radcliffe: "The songs are almost reduced to their bare bones at times which makes them all the more affecting. It sounds like we're eavesdropping on Adrianne Lenker's innermost thoughts, and in 'Mary' they released one of the top five songs of the year. A quietly insistent classic."
9. Tom Williams – All Change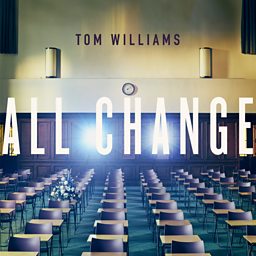 Yet another unexpected bonus from Steve Lamacq's Roundtable, Tom Williams (previously of "And The Boat") was on the verge of quitting music when the tracks he was asked to review inspired him to carry on. The bright, folkish 'All Change' – a favourite of 6 Music's Huey Morgan and Tom Robinson, as obviously Lammo – refreshingly lives up to its title.
Huey: "I remember hearing this record before it was finished and I fell in love with those songs. I just think it's an amazing record, and frankly it's been slept on! You know, we're gonna look back at this record 'All Change' and be like "woah that's where he blew up" right?! Let's hope so. I mean I love this dude more than any artist out there and I think this record's fantastic."
10. Phoebe Bridgers – Stranger In The Alps
Along with Ryan Adams and Bright Eyes' Conor Oberst, who have helped Bridgers with musical contributions, our own Steve Lamacq and Lauren Laverne have championed the Californian singer from the off, with early plays of her songs and her first UK radio session. It's easy to see why she's garnered such support, her debut album subtly charts how relationships alter our own identities, which makes for a truly engaging and rewarding listen.
Shaun Keaveny:"Introspective acoustic-based singer songwriters are ubiquitous, but not many are as affecting as Phoebe Bridgers. She has a haunted and melancholic quality that's rare."
6 Music Presenters' Top Albums of the Year
So that all of our 21 presenters could share an album they truly loved this year, between 2 and 22 December, each day one of them took over the Album Of The Day slot with their personal favourite record of the year.
Here's the full list of what each presenter chose:
Future Islands – The Far Field (Tom Ravenscroft)
Bob Dylan – Triplicate (Iggy Pop)
Arcade Fire – Everything Now (Don Letts)
Motorpsycho – The Tower (Stuart Maconie)
Idles – Brutalism (Steve Lamacq)
The Hempolics – Kiss, Cuddle & Torture Vol 1 (Liz Kershaw)
Nadine Shah – Holiday Destination (Tom Robinson)
Max Richter – Three Worlds (Cerys Matthews)
Courtney Barnett & Kurt Vile – Lotta Sea Lice (Shaun Keaveny)
Benjamin Clementine – I Tell A Fly (Jarvis Cocker)
Tuesday 12th Chloe – Endless Revisions (Nemone)
OH SEES – Orc (Marc Riley)
The Clientele – Music For The Age Of Miracles (Gideon Coe)
King Krule – The Ooz (Gilles Peterson)
The Charlatans – Different Day (Chris Hawkins)
Tom Williams – All Change (Huey Morgan)
Fleet Foxes – Crack-Up (Mark Radcliffe)
Sir Was – Digging A Tunnel (Lauren Laverne)
alt-J – Relaxer (Guy Garvey)
Colin Stetson – All This I Do For Glory (Mary Anne Hobbs)
The Allergies – Push On (Craig Charles)