Main content
***THIS COMPETITION IS NOW CLOSED***
If you want to enter our Young Commentator of the Year competition then we've got loads of hints from our BBC Radio 5 Live pros about the four areas you will be judged on:
Enthusiasm - Does the entry show passion for the sport?

Knowledge - Does the entry demonstrate knowledge of the sport?

Picture-painting - Does the entry go above and beyond to paint a picture for the listener?

Delivery - Does the entry fit in with the style and tone of BBC Radio 5 Live?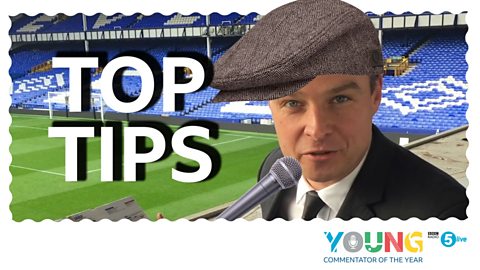 Conor McNamara shares his Young Commentator of the Year expert tips.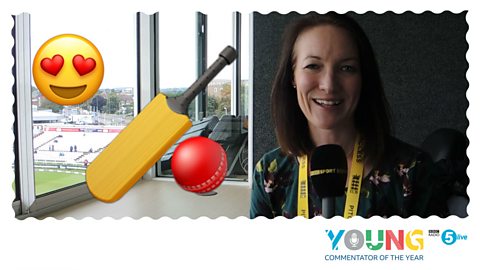 Alison Mitchell shares her Young Commentator of the Year expert tips.
***This competition is now closed***
Meet the judges!
Now you've heard from our experts, let's meet the judges who will be listening to your entries!
Vicki Sparks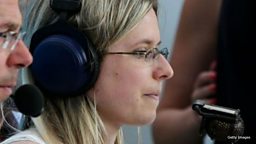 "I'm Vicki - I've been commentating on football for the BBC for the past four and a half years, and I absolutely love it! I've covered Premier League games, England women's matches, and this summer I commentated at my first World Cup for BBC TV and radio. I love commentary that is passionate and captures the wonderful excitement of sport. I think the best commentators skillfully use words to paint a picture in the audience's mind, bringing dramatic moments to life - and that's what I'll be listening out for in the Young Commentator of the Year."
John Murray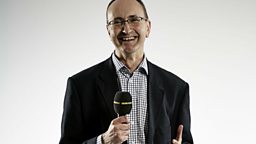 "Hi, I'm John and I have been commentating for over 25 years on a whole range of sports. Mainly football, but I've also commentated on cricket, golf, tennis, and loads of Olympic sports too. I wanted to be a commentator because I loved sport but knew I wasn't going to be good enough to play it professionally. So, I thought I'd talk about it instead! When I'm commentating on 5 live I love the fact that you have to bring alive the passion and energy of the game. This is what I'll be listening out for when I'm judging."
Braydon Bent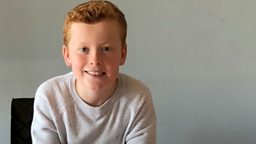 "Hello, my name's Braydon and I'm nine-years-old. Around three years ago, I won a competition to meet Man City footballer, Sergio Aguero, and the video went viral! Since then, I've got to meet loads of interesting people from the world of sport and appeared in other viral videos, on the TV, in adverts, on The Jamie Johnson Football Podcast and also on BBC Radio 5 Live. I love watching sport - especially football - and always do my own commentary on matches in my bedroom. I think that everyone should give this a go - my adventures all started from a competition like this, so who knows what could happen if you won? I can't wait to hear the entries and am listening out for someone who can make it feel like I'm there, watching it for myself. I want to feel excited!"
Nick Bright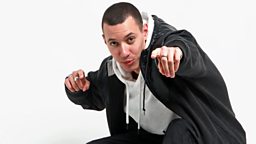 "Hey everyone, I'm Nick and I'm a TV and radio presenter. I've been on BBC Radio 1Xtra for the past eight years but as well as music, I absolutely love sport and have a show called 'The Squad' on BBC Radio 5 Live every Sunday where myself and Youtubers, podcasters and celebrity guests chat about the big football issues of the weekend. It's not all about football though, I also really enjoy listening to Mike Costello commentate on the Boxing and Athletics - he really brings it to life - and that's what I'll be listening out for. Someone with incredible knowledge who can help me, sat at home, imagine what's happening for myself."
Jeanette Kwakye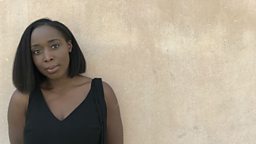 "Hello, I'm Jeanette Kwakye and I'm an Olympian, former international athlete and multiple British champion over the 100m and 200m sprint. These days, I'm super-lucky to be a sports journalist and presenter working across TV and radio sharing my expertise. Whilst athletics is my personal passion, I also love watching boxing and football. I think radio commentary is really important because it really makes you use your imagination and sometimes can get you all the info faster than TV! You know when you're listening to good commentary when you feel like you're sitting right in the middle of the stadium. For this year's competition, I'm going to be listening out for great energy, passion and amazing knowledge of the sport!
Alistair Bruce-Ball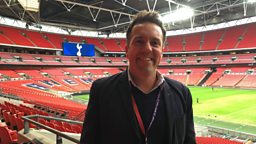 My name's Alistair Bruce-Ball and I'm a football commentator for BBC Radio 5 Live. As well as football, I've also commentated on track cycling, slalom canoeing, equestrian and shooting at the Olympics, as well as golf and tennis too! For me, there are two things that are absolutely vital when it comes to sports commentary - painting the picture as vividly as possible so the listener feels they are sitting next to you watching the action and then it's the basic nuts-and-bolts: What's the score? Where's the ball? How long is left? I also think humour is really important in a commentary, a lightness of touch - people are tuning in to be informed but they are also tuning in to be entertained!
***This competition is now closed***