Main content
Don Giovanni masterclass from director David Pountney
26 June 2015
One of Britain's most renowned opera directors, David Pountney, leads an opera masterclass as part of BBC Cardiff Singer of the World.
David, who is also Chief Executive of Welsh National Opera, directs Chanae Curtis (soprano) and Andrew Henley (tenor) - both students on the Opera Programme at the Royal Welsh College of Music & Drama. Accompaniment is provided by the pianist David Doidge.
The masterclass follows the opening scene from Mozart's Don Giovanni in which Donna Anna and Don Ottavio discover the dead body of her dead father, moments after Donna Anna has been subject to a potential rape. David works on dialogue with Chanae and Andrew at the beginning of the scene which helps to establish the characters, before they can decide how to behave.
BBC Cardiff Singer of the World has been running since 1983 and the competition known throughout the classical music world as a showcase for opera and concert singers at the outset of their careers.
This year's winners included soprano Nadine Koutcher from Belarus, with South Korean bass Jongmin Park winning the Song Prize and Mongolian baritone Amartuvshin Enkhbat winning the Dame Joan Sutherland Audience Prize.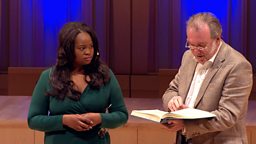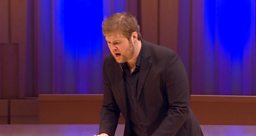 Mozart's Don Giovanni: Directing masterclass with David Pountney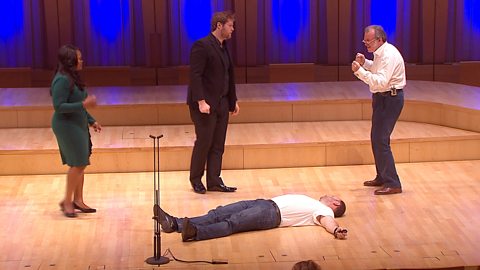 David Pountney's opera masterclass on the opening scene from Mozart's Don Giovanni.