Main content
The Modern Face of Syria: Imranovi's art of war
9 December 2015
Modern Face of Syria is a new exhibition tackling the horrors of the bloody and complex Syrian civil war - the work of exiled Syrian artist Imranovi. Bold, savagely witty and uncompromising, his artwork offers an insider's take on the human cost of war.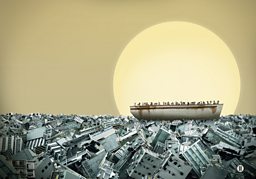 Deluge © Imranovi. "My main message was spreading the news. But now after this amount of time, everybody knows what's happening. So now the purpose of my art is to say this is us, whatever you can do, think just about these people."
Imranovi (not his real name) is a Syrian artist in exile, now living in Dubai. His first UK solo exhibition, Modern Face of Syria, is hosted by Art Represent - an organisation that offers a platform and support for artists affected or displaced by conflict and social upheaval.
In his work, Imranovi, a graphic artist, uses his first-hand experience of the ongoing civil war in Syria as inspiration and reflects on the continuing refugee crisis in Europe.
Imranovi began working with computer graphics while still resident in Syria, but the civil war between President Bashar al-Assad's forces, his pro-democracy opponents and the self-styled Islamic State motivated him to produce graphics with a more political edge.
He was particularly moved by the 2012 Houla massacre in the city of Homs where over 45 women and children died. It was this incident that pushed him to create this collection.
In particular, the work Medals of Honour is a caustic criticism of Assad, who is awarded honours for destroying his people and the country.
Oppression, starvation and mass destruction fuelled Imranovi's protests and activism, but the stark choice between forced enrolment in Assad's army or forsaking his country of birth, resulted in him leaving Syria.
Concern for the safety of Imranovi and the family he left behind in Syria still persists. Despite this, his purpose in producing this work is to ask the viewer to take time to think about the human lives caught up in the war.
While the western world debates what to do about Assad and Islamic State, Imranovi wants us to remember that the bloody civil war rages on.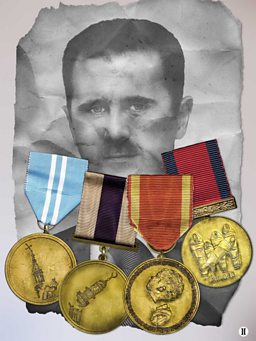 Medals of Honour © Imranovi. "Assad won the gold medals for violating all that is sacred to human beings."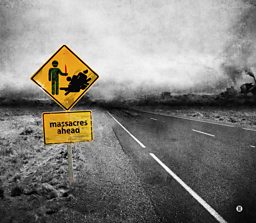 Massacres Ahead © Imranovi. "Signs are put on the roads for your safety."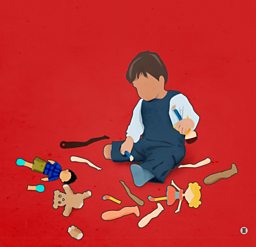 Deformed Childhood © Imranovi. "The child asks 'why do they have two legs?'"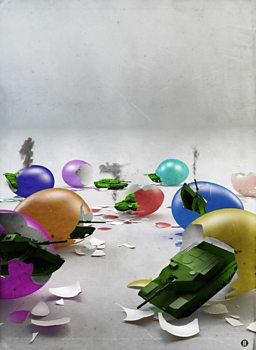 Happy Easter © Imranovi. "Unpleasant surprises during the holiday seasons, you won't know what to expect."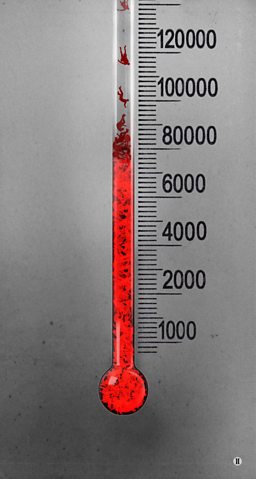 Massacres 3# © Imranovi. "Two years have passed, and we've moved from counting single bodies to counting massacres instead."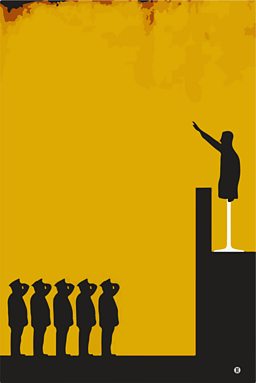 Maniquenne © Imranovi. "The image of a dictator is enough to keep people under his control."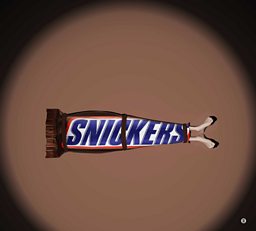 Hunger 2# © Imranovi. "Snickers have a motto which is 'You are not you when you are hungry'. In Dariya, they were under siege for such a long time they began eating grass. There were a lot of deaths because of hunger. This is an irony and a sad depiction of reality."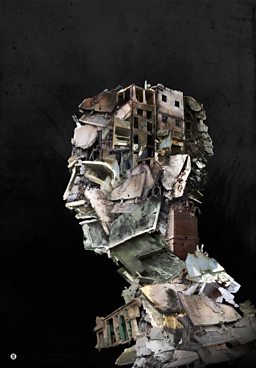 Modern Face of Syria © Imranovi. "The new Syria has only once face to show to the world."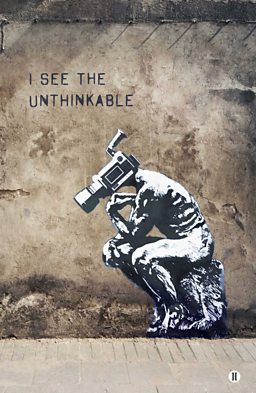 The Thinker © Imranovi. "What we have seen can't even be formed in thoughts."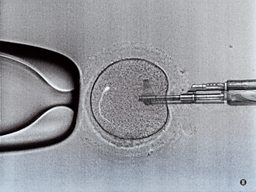 Microscopic Genocide © Imranovi. "The unnatural selection."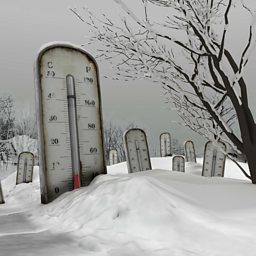 Died of Cold © Imranovi. "Of all the death that the Syrians faced, this was the coldest."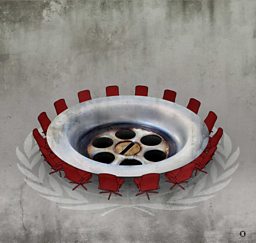 Conference © Imranovi. "When deciding the fate of a murderer in negotiations, there is nowhere to go but down the drain."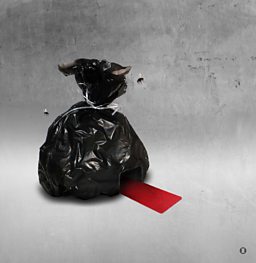 Voting Center © Imranovi. "After 4 years of murdering, the same dictator nominated himself to become president again to 'prove' that he is legal."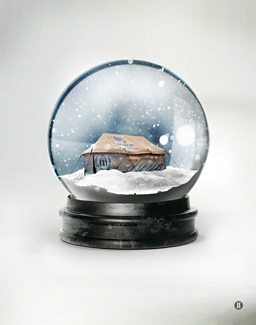 Merry Christmas © Imranovi. "Our symbol of joy."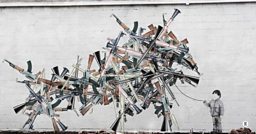 The Tamer © Imranovi. "Only true love and innocence can control this madness and hate."
The Modern Face of Syria exhibition will be on view until 22 December 2015 at Art Represent, 264 Globe Road, London E2 0JD.