Main content
Five tips for home schooling
As schools have closed to most pupils to reduce the spread of Coronavirus, many parents will be having to fill the education gap. Learning to home school can be overwhelming, so we've compiled the five best tips we heard in Woman's Hour's home schooling discussion this week.
Anna Massau, a former teacher who runs the Homeschool Guru blog, and Helena Gillespie, Professor of Learning and Teaching in Higher Education, both shared their best advice.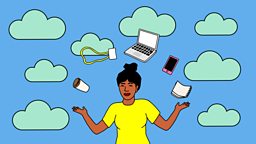 1. Start off gradually
"It's an incredibly anxious time and even if they're not expressing it, our children will be anxious," says Helena. "My first piece of advice to parents would be, if you can only do half an hour and make it a really great half an hour to start with, do that.
"Then get the Lego out, or get the art out, or get them out in the garden or whatever. Try to build up from there. I'd advocate thinking about happiness and trying to start off gradually."
2. Stay organised
"It needs to be productive. I think that timetables are very useful because you can get a sense of what you would like in a week to be covering," says Anna. "It's useful to get your children to do that with you, not for you to be the person implementing that timetable on them."
"From my experience, online learning platforms have already fallen over once, so it might be best to also think about what can be done off-screen," adds Helena. "My feeling is that the headteachers I've spoken to over the weekend really just want you to do your best to stay in touch and help the children stay in touch with the school."
3. Listen to your children
"The best way to get children engaged, I've learnt through home educating, is to let them pursue their interests," says Anna. "I know that's going to be alien to a lot of people, but I think that is the way you're going to be the happiest over the next couple of weeks and months.
"At the moment it is much more important to listen to what your child's interests are. You don't know whether your child wants to do mathematics that morning. I wouldn't push them.
"Bear in mind, your children will be plugged back into school at some point and at that point the teacher will pick up whatever national curriculum they follow."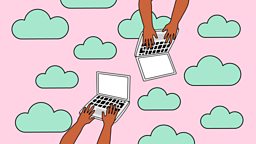 4. Don't let a lack of space or resources hinder you
"I think space is a major challenge and I think particularly if you've got parents who are trying to spread out and kids who are trying to spread out to work, it could be really difficult," adds Helena. "Ultimately, if there's no space to do anything else with children at the moment, just make sure you are reading with your children of all ages, and you're trying to do maybe a little bit of writing or maths or other activities.
Don't just think the learning has to take place around the table.

Helena Gillespie
"Try to think about all of those spaces where you can learn to do things. Don't just think the learning has to take place around the table or around the computer.
"If you're not going to teach the kids to do the chores now, it's never going to happen. So if somebody is finishing the washing up in the kitchen that might be the time another person can maybe have the laptop. It might be a time when somebody else can have the kitchen table to do some art."
5. Cut yourself some slack
"I think it's really important that both parents and children try to cut each other a little bit of slack at the moment," says Anna. "We need to try to be creative and try to find learning in lots of different situations. In my house, we are trying to see this as a bit of an opportunity to do some things with the kids that we haven't have time to do because we both work and they're both at school.
"I wouldn't say that it's necessarily helpful at this point to try to put the teacher hat on yourself and try to force your children through a curriculum that at the moment the world has put on pause," says Helena.
"Ensure that they get enough sleep. Ensure that they're eating properly. Ensure that they're getting on with their family. Try to cultivate those non-academic skills that actually in adult life serve you just as well as the academic qualifications that you emerge with."