Main content
Tips for successful online dating
The beginning of the year is the time in the dating calendar when most people head online or onto mobile apps to find love, with January the biggest month of all. But research suggests many people using dating apps don't ever go on a date. YouGov research, commissioned for You & Yours, suggests in the UK less than 10% of people are using dating apps. And less than half of those have been on a date with someone they met on an app.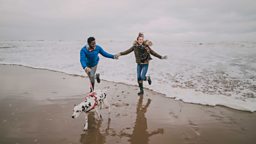 We've pulled together some dating tips from Zoe Strimpel, historian at the University of Sussex and author of The Man Diet, and Suzie Hayman, agony aunt and relationship counsellor.
1. Don't date out of obligation to 'get out there'
If you don't feel like it, stop. If you don't like someone, don't see them again. 'Trying' is fatal - it runs us down, causes fatigue, and stimulates negative feelings about self and others.
2. Trust your instincts
If you detect a red flag at any point, take it seriously. There's a temptation to think: 'it's my fault'. Au contraire - it's probably them.
3. Recent studies suggests that when it comes to messaging, less is more
Chatting with hundreds of people at a time, e.g. with all the matches you can make online in any week, will cause cognitive burn-out. Invest your banter and time in those who you enjoy chatting with; the ones who seem most promising.
4. Dating is a numbers game - go where the highest volume of people is
Avoid niche dating services. Go to where the highest volumes of people are. Dating is a numbers game, so to find the diamonds in the rough, you need the rough. Don't believe businesses that claim to only have diamonds on their books. They don't! There are no short cuts.
What proportion of the people you swipe on aren't genuinely available?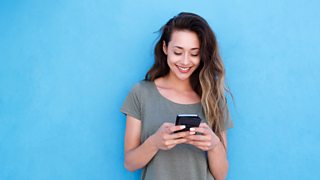 A study in the Netherlands has surveyed Tinder users to find out the answer.
5. Use any way you can to look for new connections
Join a special interest group or club, ask your family and friends, learn to get on with people in the coffee shop or supermarket or indeed use the internet, either on dating apps or via social media. Work on your ability to raise your head, make eye contact and chat!
6. Look for friends first
The best relationships tend to happen when you start out as friends and then drift to being partners. And of course, you may be introduced to a potential mate by a new friend.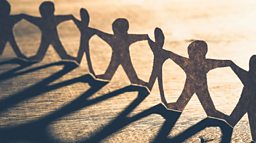 7. Be flexible
You may think you know what attracts you but if you narrow your list you may be missing out on the person who really rings your bells and looks nothing like your ideal mate on paper.
8. Be careful and sensible
The one drawback of internet introductions is that you have no contacts in common so know nothing about them. Heed warning bells that ought to ring if something does not quite add up. Any request for money from a new date or someone who keeps having to break arrangements should have you blocking all further contact. Don't get caught on an emotional rollercoaster.