Main content
Ask Annabel
Annabel solves your problems with Eleri Sion, every Wednesday
Every Wednesday on Eleri's show - just after 3.30pm - that's the time that all your problems could be solved!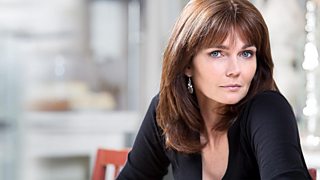 She's shared her wit and wisdom with us for many months on the show, but as of now, counsellor, psychotherapist and TV personality Annabel Giles will be joining Eleri every week to tackle your everyday dilemmas big or small - whether they are affairs of the heart or just a problem somewhere in your everyday life that needs solving.
If you'd like Annabel to tackle a problem you're having, get in touch - email - eleri@bbc.co.uk
Or if you have ideas for how our featured problems might be solved each week, either drop us a line via eleri@bbc.co.uk, or call the show while we're on air - 03700 100 100. You can also text us on 81012. A selection of comments will be read out on air.
Want to offer advice, or ask for help?
Do you have a problem you need help solving? Get in touch!
Email eleri@bbc.co.uk - or while the show is on-air (weekdays 1 PM - 4 PM), call 03700 100 110.

The BBC promises that you will NOT receive unsolicited mail by supplying your personal details.
The BBC and any service provider we engage will use the information you supply to respond to your queries/comments, to develop and enhance our services and for statistical analysis of audiences and users. For full details of our policy regarding the personal information we collect about you visit our Privacy & Cookies page.

All personal information supplied is held securely by the BBC and in accordance with the Data Protection Act 1998. Your details will not be used for any other service.