Main content
Gillian Anderson's guide to love and life
Long considered one of the coolest of contemporary British actresses both in the UK and across the pond, Gillian Anderson has played some spectacular film, TV and stage roles over the course of her well-judged career.
Here's her characters' guide to love and life - take it in and you too could be as cool as Radio 4's newest narrator….
1. "The media loves to divide women into virgins and vamps, angels or whores. Let's not encourage them."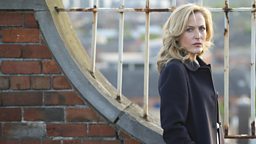 Photo: Artists Studio
BBC 2's award winning crime series The Fall has made Gillian Anderson's DSI Stella Gibson the natural successor to Helen Mirren's DI Jane Tennyson in Prime Suspect. Straightforward, stylish and a character who's responsible for a surge of interest in silk shirts, here's Stella's typically forthright stance on journalists.
2. "I want diversion, and I am done with men and women. Play."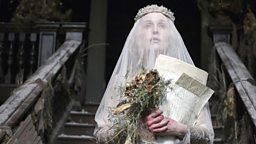 Despite being renowned for her ice-maiden beauty, Gillian Anderson received huge plaudits for her performance as the terrifying, decrepit and tragic Miss Havisham in the adaptation of Dickens' Great Expectations.
3. "You know, one day you look at the person and you see something more than you did the night before. Like a switch has been flicked somewhere. And the person who was just a friend is… suddenly the only person you can ever imagine yourself with."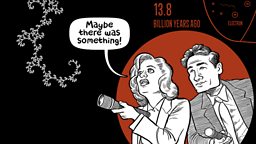 The X Files was the sci-fi series that drew the world's attention to Gillian Anderson. Dana Scully was fiercely intelligent, feisty, quizzical and determined. Her relationship with Fox Mulder became one of the most watched 'will they/won't they' matches of Nineties TV. Here is Scully in uncharacteristically romantic vein.
4. "Iggety, ziggety, zaggety, ZOOM."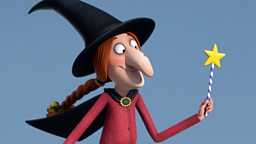 Photo: Available Light Productions
One of Gillian's more challenging role was the determined and warty witch in the animation of Julia Donaldson's popular children's book Room on the Broom. And here, she shares her proactive approach to shared transport.
5. "To hope to do what I seek to do, I must be what I have been so long."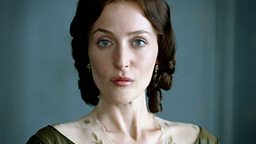 The pale and still Lady Dedlock, who carries a terrible secret at the heart of the intricate plot of Dickens' Bleak House, was the perfect role for Gillian Anderson's brittle reserve.
6. "I can't stand a naked light bulb, any more than I can a rude remark or a vulgar action."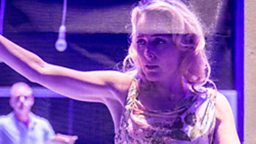 Photo: Johan Persson
Nothing could be further from Lady Dedlock than the manipulative, desperate and drawling Blanche Dubois in Tennessee William's 'A Streetcar named Desire, delivering superficial nonsense to hide a broken heart.
"I hope everyone that is reading this is having a really good day. And if you are not, just know that in every new minute that passes you have an opportunity to change that."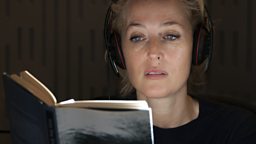 Quote from the Belfast Telegraph