Main content
James Rhodes - Masterclass
Who? Classical pianist and Get Playing Masterclass presenter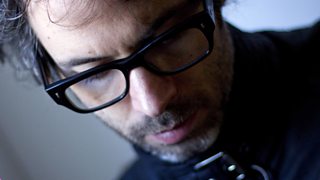 Get Playing is so much more rewarding than watching reality TV.
Instrument? Piano
Why Get Playing? "Because it's the perfect antidote to the non-stop, increasingly stressful world in which we live. And it's so much more rewarding than watching reality TV."
About James
Until the age of 14, James had no formal academic musical education or dedicated mentoring. Aged 18 he stopped playing the piano entirely for a decade. Since returning to the piano, he has released five albums, all of which have topped the iTunes classical charts. He has also performed in concert halls and venues all around the world, from London to Paris, Australia to Hong Kong.
No stranger to TV, James presented a Chopin documentary for BBC4 and had his own television series James Rhodes: Piano Man on Sky Arts. He's also presented and performed on several productions from Channel 4, including the documentary Don't Stop The Music, which gave school children the chance to learn to play by collecting and redistributing unused instruments from across the UK.
James regularly writes for major UK newspapers, including the Sunday Times. His international bestselling memoir, Instrumental (Canongate), is a brutally honest, moving and compelling story that was almost banned until the Supreme Court unanimously overthrew an injunction in May 2015.
(Photo Credit - Dave Brown)


Wherever you are, whatever your level, Get Playing and join our nationwide community of music makers.

The pianist explains how just 20 minutes of practice a day can improve your technique.

Learn Bizet's Toreador Song on the piano and join the Virtual Orchestra.