Main content
I didn't know you did that! Famous faces reveal hidden talents
7 October 2015
Did you know The One Show's Matt Baker is a keen painter, that Edith Bowman never goes anywhere without her camera, or that Alastair Campbell loves blowing into his bagpipes? A host of stars have been sharing their hidden talents and telling us why getting creative is so important.
Michael Palin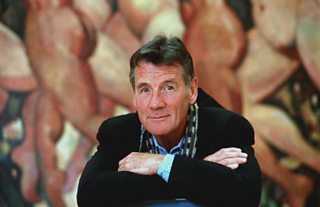 I feel very fortunate that the enjoyment I have always found in creative writing turned from a childhood enthusiasm into a way of life, and a means to earn a living. To discover some creative talent which is within yourself is not always as easy and natural as you might think. To produce something that is truly your own, whether it be a picture, a piece of sculpture, a set of photographs, a piece of music or a short story, requires patience and persistence and bloody-minded doggedness. You will make mistakes, get things wrong, miss the point, produce failures as well as successes, but when you get it right it is the best feeling in the world. You have produced something which no-one else has thought of. Something that expresses your unique feelings, your own, un-tradeable imagination.
The importance of any creative work is to expand our view of the world we all share. To come up with something that involves and enlivens and teaches the rest of us something we didn't know. So I would encourage anyone wavering, anyone who thinks they have some creative talent but are shy of displaying it, to be bold and to dig deep. You'll never know what you can do, unless you try and do it.
Dame Judi Dench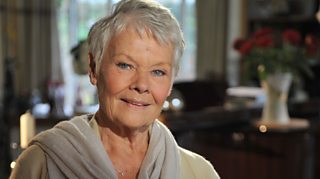 Don't ever think you can't do something, why don't you just try? You might surprise yourself.
Fearne Cotton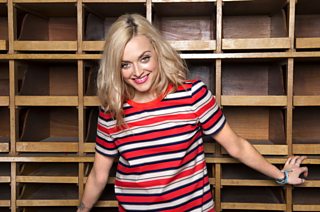 Being creative is essential to me and something that I would encourage everyone to try and do regardless of age or ability. For me, I discovered art and painting from an early age and nothing beats that feeling of paint hitting a canvas and turning a blank space into something colourful and expressive. Now I'm a mum I understand the importance of creativity even more as I see my son use his imagination and discover different ways to communicate through it. You don't have to be Picasso and it really doesn't matter if you can't draw, sing, dance or make anything. What does matters is having a go and just seeing what happens. I guarantee that you'll get pleasure out of it and produce something totally unique to you, which is the best feeling in the world. Get Creative and give it a go, you even discover something new about yourself doing it...
Claudia Winkleman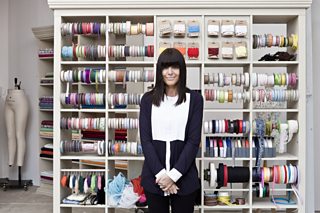 Imagine a world without creativity, wouldn't it be dull? Being creative is about expressing yourself, using your imagination and, above all, having fun. Making something yourself can be so rewarding, it's a way of defining yourself and realising your own uniqueness.