Main content
6 things we've learnt about new Doctor Who Jodie Whittaker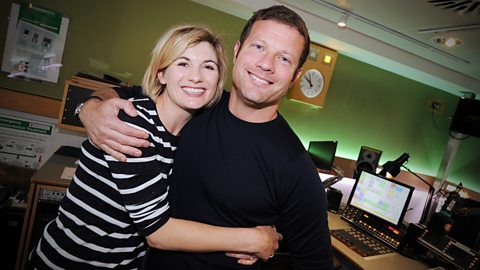 Jodie Whittaker joins Dermot to discuss her role as the new Doctor Who.
Dermot invited his pal Jodie Whittaker, who just so happens to be the new Doctor Who (did anyone mention that?) in for a brilliant chat. The talented star talked about her recent roles, being a morning person and more - but mostly about taking on one of the most coveted TV parts of all time. We're sharing some of the absolute best bits with you, below.
1. She had to battle like the Daleks were after her to get the role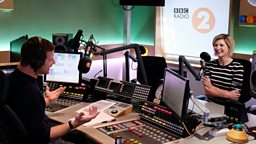 Jodie is very good mates with Doctor Who's new showrunner, Chris Chibnall, having starred in his hit series Broadchurch. Nevertheless, she still had to prove her TARDIS-worthy mettle to bag the role of the iconic Time Lord.
"It certainly was NOT handed to me on a plate. There was a long process, as there should be," she said. "They needed to make sure I was right for the part. You have to put yourself in a position where you're gonna fight for a role like this - you want someone who's fighting for it, because it's such an honour. You can't just be blasé about it."
2. Space travel technology might not be for her (in real life, at least)
It's Jodie's job to convince us she can hurtle at will through time and space, and we know she's going to be fantastic at it. Nevertheless, when it comes to real life, we're not sure quite how well she'd get on with such gizmos as the sonic screwdriver.
In fact, she doesn't even like to type. "So, I'm a Luddite," said Dermot, "But Jodie literally will not text, so she leaves vocal Whatsapp messages."
"Well it allows me to speak for about three minutes, without interruption," said Jodie. We think she's onto something...
3. Her love for Doctor Who first kindled with Christopher Eccleston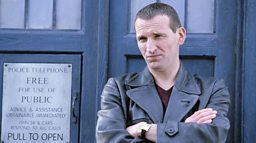 While the Doctor Who of Dermot's youth was Tom Baker, Jodie didn't really get into the show until it relaunched after a 16 year absence in 2005.
"I have to say, I got more into it when it got brought back," she said. "Even though I'm 35 I'd say my interest in it sparked with Christopher Eccleston and David Tennant. And I think that's what seems exciting about it, because like you can list these thirteen actors and none of us are similar. Even when it's been 12 men, none of them are similar."
4. She got so good at spy games that surely Bond is next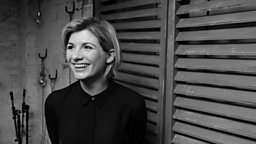 The news that Jodie would be playing Doctor Who remained a total secret until the big reveal went out on the BBC during Wimbledon. Nevertheless, there were a LOT of cloak and dagger antics that went on in order to keep everything totally under wraps. Her casting even has a code name, "Clooney." As in, ER, as in George...get it?
"Obviously this is so CIA, you'd never break this code," laughed Jodie. "My agent had a world of pain. They sit on open floors so we had to find a way to be able to talk about it – we didn't even call it Clooney, we called it THE CLOONEY. It was a full military operation, I basically whispered for three months. It was getting really tedious that even in my own kitchen I was still talking like that. If the window was open I'd get like, 'what have I said, what have I said?!'"
5. Even her Dad was in the dark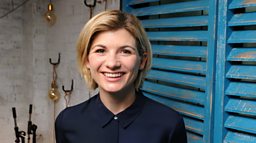 During the run up to the big reveal, Jodie couldn't even tell her Dad - let alone Fleabag writer and star Phoebe Waller-Bridge, who was the favourite to take on the role for a while.
"I told my husband, that doesn't count does it, and I told my Mum. And then my Dad was FURIOUS!" she said. "It was just amazing that Phoebe Waller-Bridge had all that and she dealt with it all so amazingly and gracefully. And at no point could I just text her and go, 'I'm so sorry' – because I was under the radar the entire time until the last few days."
6. She's had some great parts, but Doctor Who is the dream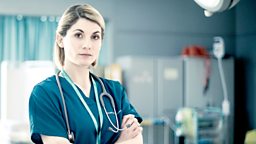 She touched our hearts as Beth Lattimer on Broadchurch and we've been loving her sensitive, absorbing performance in BBC drama Trust Me.
But like so many actors, Jodie sees Doctor Who as the ultimate TV role. "It's the dream part," she said. "You can never say I'm type cast, you don't get type cast as a Time Lord. I'm never going to regurgitate anything doing that, which is amazing."