Main content
12 artists who changed the world in 2019
Throughout the year, The Cultural Frontline from the BBC World Service has met artists making a difference across the globe. Each conveys a unique perspective in their work, representing their societies and experiences to the world and in turn changing our perception of where they are from. These are the 12 artists whose work has made that difference in 2019.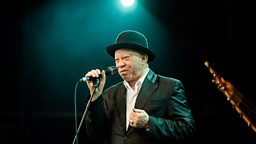 He's known as "the Golden Voice of Africa" but the life of the Malian musician Salif Keita has been one defined by hardship and prejudice. Salif was born with albinism and was exiled at a young age due to the white colour of his skin which was seen as a sign of bad luck by his community.
Salif found a voice and a place for himself through music and throughout his career he has used his voice to campaign for the rights of the albino community. In 2005 he founded the Salif Keita Global Foundation to raise awareness of the condition.
At 70 years old he still campaigning through music, this year saw the release of his 14th album, Un Autre Blanc (Another White), which he says will be his last. It's a work of music that continues his fight for justice for people living with albinism, who can still suffer abuse and even violence.
Listen to Salif Keita interviewed on The Cultural Frontline
As a little girl growing up in Japan, Mana Hashimoto dreamed of being a dancer. She trained in ballet into her teenage years but, when optic nerve atrophy began to affecting her vision, everything began to change. Mana kept dancing and moved to New York to continue her training. Within a year she had lost her sight completely and it seemed that her dream was over.
Although she feared for her future, Mana resolved that her relationship with dance was not over. She would create something different; something that reflected her experience as a blind artist. Mana carried her dance shoes everywhere she went and began to memorise and refine her movements through what she could feel physically, and what she could hear. As she perfected this new technique, she began to perform in front of audiences once again. Mana now runs a dance workshop in New York called Dance Without Sight, which brings the sighted and the visually impaired together.
Listen to Mana Hashimoto interviewed on The Cultural Frontline
In the comedy clubs of Jakarta you'll find one woman using humour to make sense of her place in a changing Indonesia: Sakdiyah Ma'ruf. Sakdiyah was brought up in a conservative community and as a young girl spent hours watching comedians while at home after curfew. She has not let the constraints of a traditional background confine her. She tours and performs on TV and radio with material determined to tackle the negative stereotypes sometimes associated with her religion, Islam.
She has received a huge response from audiences in her country, in particular among women who have told her that she is giving a voice to the thoughts they have been too afraid to discuss.
Listen to Sakdiyah Ma'ruf interviewed on The Cultural Frontline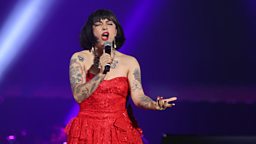 This October over a million people took to the streets of Chile to call for the government to address chronic economic inequality. At the forefront of those protests were the nation's artists and musicians, including Grammy Award-winning singer Mon Laferte.
Mon grew up poor in the coastal city of Viña del Mar where she left school at 13 to work and help her mother to pay the bills. She found stardom after appearing on a television singing contest in 2003.
This year she was part of an initiative of musicians who have visited slums with lawyers and psychologists to try to help the vulnerable. On the red carpet of the Latin Grammys she staged a one-woman protest against alleged human rights violations in Chile. She uncovered her chest which was emblazoned with the words: "En Chile torturan violan y matan" – "In Chile they torture, rape and kill".
2019 saw the Ukrainian poet Ilya Kaminsky release an extraordinary new collection of poetry called Deaf Republic about a deaf boy being shot in an occupied country. A haunting narrative that feels more like a drama than a poetry collection, Ilya describes it as a fairy tale in verse. The collection reflects Ilya's own life.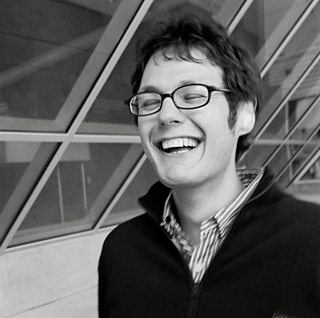 Ilya was born in the former Soviet Union, in the city of Odessa in Ukraine. Although he lost most of his hearing at the age of four, he did not have his first hearing aid until he was 16. In 1993, his family was granted political asylum by the United States and after his father's death in 1994 Ilya began to write poems in English. Through his lyrical work he questions the nature of silence, and what it means to be truly heard.
Listen to Ilya Kaminsky interviewed on The Cultural Frontline
This year, the writer and director Ifeoma Fafunwa brought together 10 of Nigeria's biggest female stars of theatre, film and television to tell stories of domestic violence, overturning the status quo of abuse and disrespect with bravery, sisterhood and joy.
The show was called Hear Word!, which for those familiar with Nigerian pidgin English roughly translates as 'Listen and Comply'. The stories ranged from London to Lagos and gave an intimate view into the obstacles that Nigerian women face. Whilst the play started before the #MeToo movement hit the headlines it managed to capture the unspoken truths of women very rarely heard on stage.
Listen to Ifeoma Fafunwa interviewed on The Cultural Frontline
The artist and activist Jasmeen Patheja is on a mission to challenge the culture and stigma of victim-blaming in Bangalore, India. Jasmeen collects clothes, not to wear or to sell, but as a form of protest. Her I Never Ask For It wardrobe is full of clothes donated by survivors of sexual violence.
Since 2003, Jasmeen has been inviting survivors of sexual violence to donate the item of clothing they were wearing when they were attacked. Clothes of all shapes and sizes have been sent from women in India and America, Canada and Germany then exhibited in public spaces from Bangalore to New York.
Jasmeen and her fellow activists have marched under the banner of these dresses, trousers and T-shirts in Kolkata and New Delhi to challenge those who in response to sexual assaults all too often raises the question: "What were you wearing?"
Listen to Jasmeen Patheja interviewed on The Cultural Frontline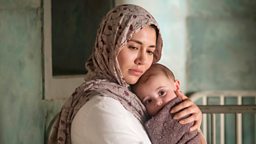 From Kabul to Hollywood is not a journey many people make, but it is a journey that has defined the life of the American-Afghan actress Bahara Golestani.
She fled Afghanistan as a refugee when the Taliban took power, with her family first seeking refuge in Russia and then in the USA when she was still a child. She is now a star of the hit American TV drama This is Us. On screen she plays an Afghan doctor protecting her family during the most recent conflict in Afghanistan.
Listen to Bahara Golestani interviewed on The Cultural Frontline
Finding the funny side of a mental health problem is not an easy thing to do, but the American comedian Maria Bamford has charmed audiences for over 25 years doing just that. Whether onstage performing stand-up or starring in her Netflix series Lady Dynamite, she has helped to reduce the stigma of mental health issues by talking about them in a refreshingly honest way.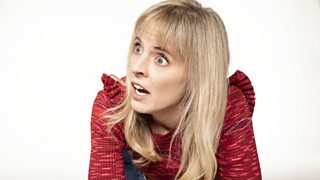 Maria's mental health challenges started at around 10 years old when she began to have intrusive, unwanted thoughts that many years later were diagnosed as a form of obsessive compulsive disorder. She has since had further diagnoses as well as several stays in psychiatric wards.
Those difficult times in her life inspired the critically-acclaimed Lady Dynamite and also inform her continuing stand-up performances in which she openly discusses the reality of her mental health struggles.
Listen to Maria Bamford interviewed on The Cultural Frontline
Abduweli Ayup is a Uighur language activist, linguist, writer and poet from the Xinjiang region of northwest China. He trained as a linguist and studied in Beijing. After his studies he returned to Xinjiang and began to establish schools which taught Uighur, as he was concerned that the language was being replaced by Mandarin in schools.
In August 2013 Abduweli was arrested by state authorities and accused of being linked to separatists and Uighur terrorists. He was detained for 15 months and eventually forced to accept a charge relating to financial impropriety in raising money for his schools in order to be released. Abduweli told The Cultural Frontline he was tortured extensively throughout his time in prison.
After finding life in Xinjiang impossible due to his conviction, Abduweli first to Turkey and then later to Bergen in Norway. He now writes poetry to support the Uighur people and bring international attention to more a million Uighurs who have reportedly been detained in Xinjiang in what the Chinese government call 're-education camps'.
Listen to Abduweli Ayup interviewed on The Cultural Frontline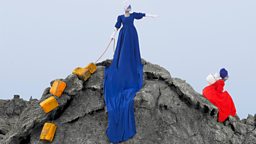 The Ethiopian artist Aida Muluneh is one of the world's leading photographers. This year Aida partnered with the charity Water Aid to create the Water Life series. Through a series of fantastical, colourful and futuristic images, Aida depicted the daily life of Ethiopian women and their efforts to obtain clean water for their families.
Aida shot some of the photos in a studio while others were staged in the extreme landscape of one of the hottest and driest places on Earth: Ethiopia's northerly Afar region. Her work sought to reflect the strength of women who have to endure so much just to ensure that their families have water to drink and food to eat every day.
Listen to Aida Muluneh interviewed on The Cultural Frontline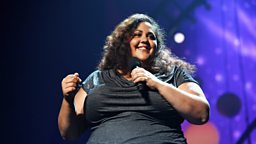 First we make them laugh then we make them think. That's the philosophy of the Australian comedy super group the Aboriginal Comedy All Stars.
The group is made up of Kevin Kropinyeri, Steph Tisdell (pictured) and Andy Saunders, who combine personal stories with history and social observation to cook up fierce, fresh and funny comedy. They're unafraid to confront issues of racism, colonialism and the destruction of Aboriginal communities in Australia.
Listen to Aboriginal Comedy All Stars interviewed on The Cultural Frontline
Catch up on programmes from the BBC World Service...