Main content
Anatomy of a scene from episode 5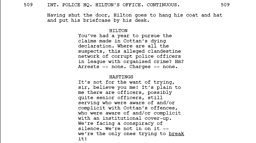 Jed Mercurio explains the culmination of previous series in this scene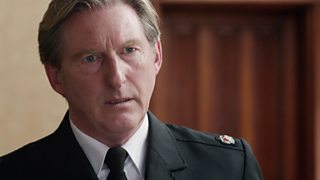 Having produced four series of Line of Duty, there have been a number of recurring themes and storylines which accumulate into a meta-arc. The meta-arc for Line of Duty involves the clandestine relationship between organised crime and the police, mediated via corrupt officers such as the Caddy, Detective Inspector Matthew "Dot" Cottan, played in Series 1-3 by Craig Parkinson.

This scene is the first reference in Series 4 to the meta-arc, which informs some of the events of the next two episodes. Sometimes it feels like AC-12 are chasing phantoms, and other times they appear tantalisingly close to breaking the conspiracy wide open.

Hastings' frustration in this scene derives in some part from the elements of truth in Hilton's accusations. However, Ted Hastings is also justified in his indignation, because AC-12 are the only part of this fictional police universe to appreciate the scale of the conspiracy.