Main content
A new 10 Year Challenge: Can we re-ignite Jade Goody effect?
18 January 2019 | Updated 22 March 2019
It's ten years since reality TV star Jade Goody died from cervical cancer, aged just 27.
The subsequent increase in the number women across the UK taking smear tests – The 'Jade Goody effect' – has long since worn off. According to Cancer Research UK, cervical screening rates are declining across all UK nations. This decline is greater among under 50s, and in particular young women aged 25-29.
Now, 22-year-old menstrual health campaigner Katy Johnston has made a film to show women just what to expect and help them realise it's not something to fear.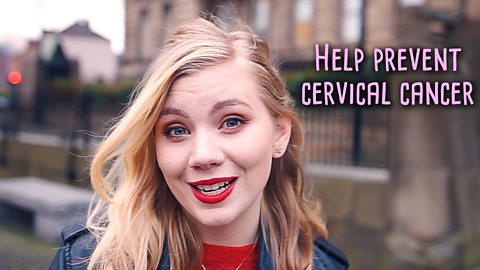 Katy Johnston goes for her smear test to show how easy it is.
"What's putting us off getting tested?" says Johnston. "Even if, like me, you've had your HPV vaccination in Scotland, this still applies to you. They're testing way more than just the HPV virus. Don't ignore the letter!"
Can celebrities save lives?
More helpful videos from BBC The Social
Latest features from BBC Scotland