Main content
Six great heist fails: the ones that didn't get away...
Major crimes like the Krays' reign of terror, the Great Train Robbery and the Hatton Garden jewel heist have spawned fascinating dramas. But what about the cunning plans that failed, not because of brilliant detective work, but because of the criminals' own incompetence? Here's a selection of our favourites...
1. Anti-social media
As a burglar, you wouldn't think that keeping on top of your social media chores would be a priority. But it was for a burglar in West Virginia in 2009, who took the unusual step of checking his Facebook account… on the computer of the woman from whose home he'd just pinched two diamond rings. He then forgot to log out, thereby giving police a fairly sizeable clue as to his identity.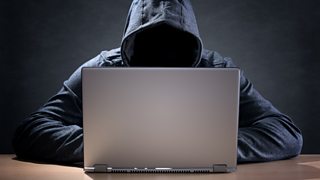 2. The devil is in the detail
If you've gone to the trouble of hiring professional make-up artists to change your skin colour, using prosthetics, and hiring multiple getaway cars to confuse police, it would be a terrible mistake to leave your mobile in one of the getaway vehicles.
That's exactly what the Graff Diamond robbers in London did before robbing a shop of over £60m worth of jewels.
The police traced numbers dialled on the phone, leading to the capture of four robbers, all of whom received hefty sentences.
3. Memory loss
Arthur Cheney of California was a prolific bank robber in California and was caught in 2007 when his car was searched and police found a to-do list. One entry on the list was "Robbery – 100s and 50s only."
4. Jewel in the crown
A man who clearly believed in "go big or go home" was Thomas Blood, an Irish adventurer who decided to go for the crown jewels in 1671. He assumed the dress and character of a parson and made friends with the keeper of the crown jewels. He asked to see the collection and then bashed the keeper over the head with a sword. The keeper unexpectedly regained consciousness and sounded the alarm, and Blood was caught. Unbelievably, King Charles was amused at Blood's bravado and gave him the chance to retire in peace in Ireland.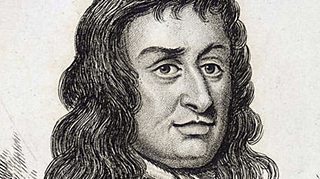 Kept his head: Thomas Blood
5. North by North West
A sense of direction is fairly essential when planning a robbery. Two thieves based near Brisbane decided to rob a jewellers but broke into the neighbouring fried chicken shop by mistake. They held that up, having clearly decided to make the best of a bad job, escaped with the takings but were caught and arrested. They then tried again, this time smashing through the back doors, but found themselves in the animal welfare charity shop next door.
6. Crime of the Millennium
The Millennium Dome in 2000 was the target for a group of jewel thieves going for the De Beers diamond exhibition. Their plan was to escape up the Thames by speed boat. In a police sting worthy of Hollywood, the tipped-off Flying Squad dressed as cleaning staff and foiled the ram-raid attempt. Hurrah!
Crime doesn't pay, boys and girls. And incompetent crime makes you a laughing stock to boot...
Criminologist David Wilson talks to former bank robber Noel "Razor" Smith about his life in crime.