Main content
Morad Tahbaz family: 'We don't know how long we will have to survive this'
Wildlife Conservationist Morad Tahbaz, 66, was arrested in 2018 as a crackdown by the Iranian authorities on environmental activists.
He and seven other conservationists were accused by Iranian authorities of collecting classified information about Iran's strategic areas under the pretext of carrying out environmental and scientific projects. Mr Tahbaz has always denied the charges.
He is now four years into a ten-year prison sentence. His daughter Roxanne tells Radio 5 Live's Naga Munchetty about how the family reacted to his arrest.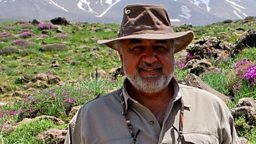 "It was very surreal," she says, "We thought it must be a mistake or a misunderstanding, he'd been to Iran loads of times before and there was never any cause for concern.
"Being together again is the first thought for all of us in the morning and the last thought for all of us in the evening… we haven't left a stone unturned over the past four years.
"We don't know when we get to hear from him or for how long so I just keep my phone as handy as I can in the hopes of even just having a few seconds to hear his voice.
"We're told that the foreign office are doing everything they can but it's difficult to keep having hope that that is happening when we haven't seen the results.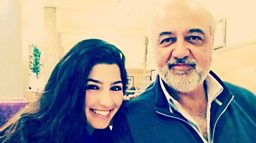 In March, Foreign Secretary Lizz Truss said the UK government had secured Mr Tahbaz's furlough, along with the release and return of Nazanin Zaghari-Ratcliffe and Anoosheh Ashoori.
However two days after the release of Mrs Zaghari-Ratcliffe and Mr Ashoori, Mr Tahbaz was returned to prison.
"It's been three months since we thought he was going to be home with us and we're still waiting for some sign that he will actually be released from the prison. It feels like a great disappointment." Roxanne says.
"As hard as it is for me and my siblings, I can't imagine how much more difficult it is for my parents and specifically my dad who is in so many ways alone" she says.
"There's no end date you don't know how long you have to survive something like this, there's not handbook on how to wake up in the morning and get through your day and manage all the thing everyone deals with in a day on top of a situation of this magnitude."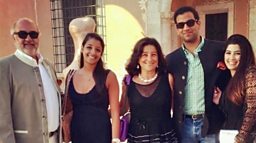 When Mr Tahbaz was arrested, his wife, Roxanne's mother, travelled to Iran to be with him. She was then given a travel ban by Iranian authorities and has been unable to leave the country since.
"My parents have been together for over forty years and they're pillars of strength for one another," Roxanne says.
"The not knowing when they will get to come back to their lives, to their children, to their home is difficult.
"You feel like anything you do and everything you do, you never know when it will be enough to make a change."
Roxanne continues to campaign for her father's release and her mother's return to the UK.
A spokesperson from the Foreign, Commonwealth and Development Office told 5 Live, "Iran has failed to honour their committed to releasing Morad from prison on indefinite furlough. Continuing his horrendous ordeal sends a clear message to the international community that Iran does not honour its commitments.
"We continue to urge the Iranian authorities, at every opportunity, to release him immediately."