Main content
The man whose famous photographs captured the assassination of US senator Robert F. Kennedy — the story of Harry Benson

Harry Benson is one of the 20th Century's most revered photographers.
Taken at the scene of one of the most shocking moments in American history, he regards his photographs of New York senator Robert Kennedy as some of his most important work.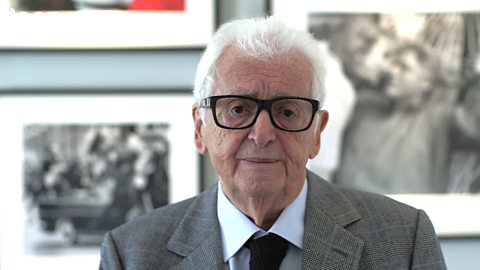 The famed Scottish photographer relives a fateful night in 1968.
The assassination of Robert F. Kennedy
No one else has photographed an assassination from start to finish.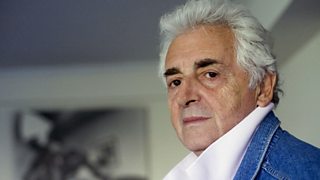 That's Harry Benson's claim. And it adds considerable importance to his pictures of the assassination of Senator Robert Kennedy in June 1968.
But what made Harry's involvement in capturing the assassination so personal was the fact that he and Kennedy were friends.
"If there was ever one politician you could call a friend, it was Bobby."
This didn't mean that Benson had time for mourning, however, as he set about vying for position in order to get the best pictures of the events unfolding. This move couldn't help but cause consternation with the assembled crowd, which included Kennedy's wife Ethel.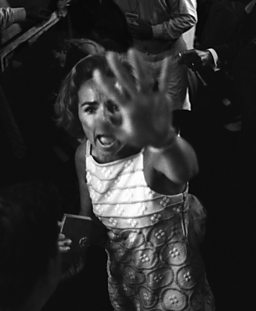 Ethel Kennedy in the aftermath of the assassination of her husband
Harry explained that he was unaware of the events surrounding him as he didn't hear the shots. He didn't realise five people around him had been badly injured.
A respected photographer for over 50 years
Harry Benson has built up a body of work that has seen him work with some of the biggest celebrities, sports personalities and politicians.
Don't fail today, fail tomorrow
But it was in the midst of photographing Bobby Kennedy's assassination that Harry thought to himself "don't fail today, fail tomorrow" to ensure he kept his focus on the job at hand.
It's a mantra he still uses to this day.
Photo credits: Harry Benson
When Harry met The Beatles
Even though Harry Benson has photographed each of the 12 presidents from Eisenhower onwards, the photographs for which he might be best remembered are of The Beatles, on their first American tour in 1964.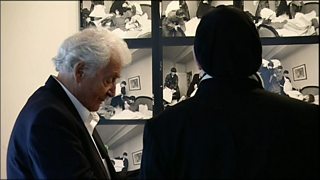 Harry was the fifth person off the plane when the Fab Four landed in New York, meaning that he managed to capture the group's first moments in a much more personal manner than the photographers assembled at JFK airport.
Harry initially thought he was going to Africa for a job, but was instead tasked with following The Beatles as they tried to crack America. He initially felt this wasn't the right job for him, but changed his mind the moment he saw the phenomenon of Beatlemania unfolding in front of his eyes.
What makes a good photograph?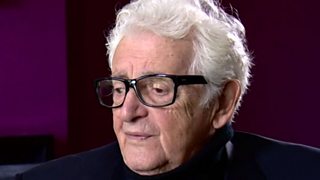 Harry Benson shares his secrets.
Long interview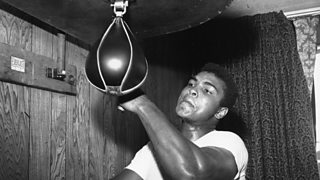 An in-depth look at Harry Benson's career.
Latest features from BBC Scotland