Main content
Five incredible archive adverts
Screen advertising in Britain dates back to the earliest years of film in the 1890s. Victorian Britons might even have glimpsed "moving billboards" projected outdoors, years before adverts reached our cinema screens.
When commercial television arrived in the mid-1950s, brands and agencies had to adapt to the new medium, while the 1970s saw the likes of directors Alan Parker and Ridley Scott bringing a cinematic flair to the industry.
In Archive on 4's Powers of Persuasion: How Britain Learned to Sell, designer Wayne Hemingway examines 100 years of British advertising on film and television. Wayne follows advertisers' first hesitant steps into both the big and small screen. It was a time when America was the global player.
Beginning with films as early as 1900, he discovers how Britain carefully set itself apart from global advertising trends, crafting a model perfectly fine-tuned for our nation – the subtle, soft sell.
But it is this unique subtlety that took Britain to its most controversial moments in advertising – when entire series were banned for being duplicitous. Wayne finds parallels to modern day Britain, comparing how advertisers always try to break the rules in new mediums.
Here, Wayne chooses five adverts which trace the story of How Britain Learned to Sell.
Adverts and the British Film Institute
Over 100,000 cinema and television ads, from the iconic to the obscure, are preserved in the British Film Institute's National Archive.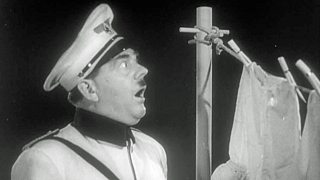 The BFI is making hundreds of these adverts accessible to the public online, many for the first time, with a major new digitised collection tracing the history of British screen advertising coming later in 2019.

Rudge-Whitworth - Britain's Best Bicycle (1902)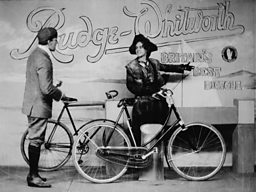 Motion picture advertising was barely five years old when this Edwardian promo was made. With its short, 30-second duration and simple, humorous message, this entertaining commercial shows that the wheel of screen advertising has turned full circle. Formed in 1894, Rudge-Whitworth was one of Britain's leading manufacturers of bicycles and motorcycles, reaching its peak in the 1930s.
Horlicks: Domestic Help (1952)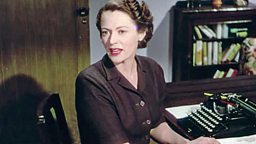 A housewife taking in typing to top up her husband's lacking wages? It absolutely won't do in the 1950s world of this advert – but a cup of Horlicks helps Mr Parks have a restful night's sleep in order to rise through the ranks at his job and ensure that traditional gender roles are maintained at home.
Branston Pickle: Advertising Agency (1957)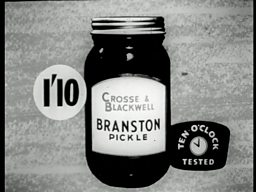 Necessity is the mother of invention. The advertising agency's problem of fitting a distinctive commercial message for Crosse & Blackwell's Branston Pickle into 15 seconds of screen time becomes the solution. Britain's leading animation company Halas & Batchelor were brought on board to turn a clever idea into this small but perfectly formed ad from the early years of commercial television.
Heinz Baked Beans: Common Market (1972)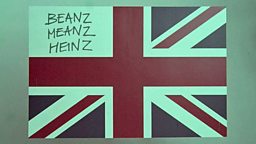 Hopes and fears around Britain entering the European common market in 1972 manifested in many ways – such as this opportunistic TV ad. Were such "British" institutions as Heinz Baked Beans on toast under threat? But before building walls around our national treasures we should perhaps bear in mind that the company flying the Union Jack to flog their canned goods is actually American.
Guinness – Plinths (1976)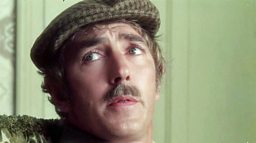 A decade after England's World Cup triumph, for many football fans the bitter taste of the 1970 3-2 defeat by West Germany still overpowered the sweet smell of the 1966 victory. Peter Cook and Dudley Moore's alter egos Pete and Dud had pursued their comic witterings since 1964, and by the time this advert was filmed they had been largely superseded by their potty-mouthed shadows Derek and Clive. Despite their increasingly difficult working relationship, they made two other commercials in this campaign, directed by fellow British comedy legend Dick Clement (The Likely Lads, Porridge).

Wayne Hemingway looks back at 100 years of British advertising.

More from Seriously...
The home of quirky, curious and seriously interesting documentaries and articles.