Main content
Draw Your Album: Dua Lipa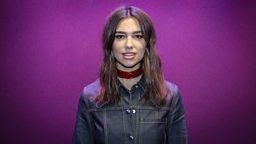 Live Lounge Month is drawing to a close and we are DEVO. Literally the only thing that could peel us out of our cloud of mourning was getting Dua Lipa to whip up her own album cover for us.
And after finding it really hard to not stare at HOW BEAUTIFUL SHE IS, we were well chuffed with how she did!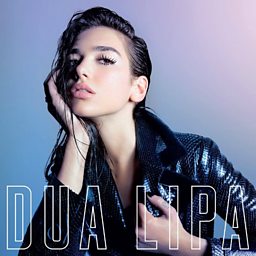 This is her original cover for her upcoming self-titled debut album. Which isn't available until next year, booooo!
See, there's that face we mentioned.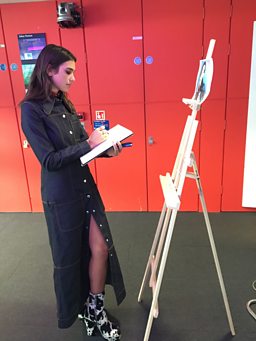 After swearing to us that she was awful at art she grabbed her pens and got to work.
Can we also take a minute to look at those shoes. We die.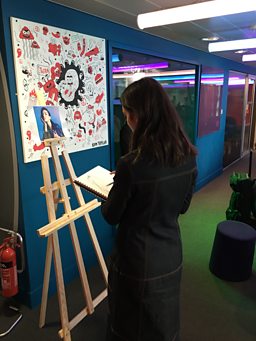 We took a sneaky peak over her shoulder and it confirmed our suspicions.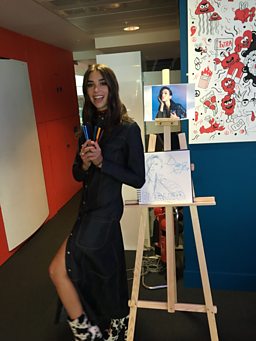 SHE WAS AMAZING.
So we told her that she was clearly the girl at school who said she's done zero revison then got As on everything.
She promised us she wasn't but we didn't believe her.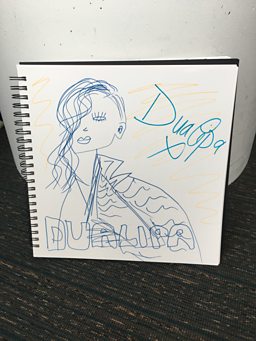 Just as beautiful as the girl herself.
We feel like trolls. Sob.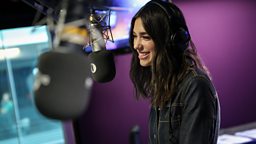 Dua was in the studios to take part in our amazing Live Lounge Month. She delighted us with her new song Blow Your Mind (Mwah) and Snakehips ft Zayn's Cruel.
LOVE.
Catch her full performance here. DO IT.
Zara Larsson accepted our Draw Your Album challenge. But how did she do?

We are ridiculously jealous about how cool Christine was at our Draw Your Album challenge...