Main content
The Untold: Looking for DJ Derek
'We start with a poster, a missing poster,' and that - as Grace Dent, presenter of The Untold reveals - is about as concrete as the clues get.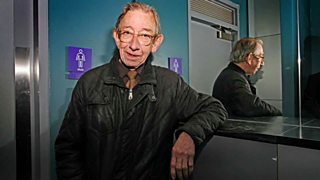 DJ Derek in his favourite pub ‒ the place where he was on the night he disappeared
As of March 11th, 2016 it looks as though the search for Derek could be over. Avon & Somerset Police have confirmed that remains found on the outskirts of Bristol are probably those of Derek Serpell Morris who went missing on 11 July 2015. In Bristol he was known as DJ Derek. The Untold production team followed his great niece, Jennifer Griffiths, through the winter of 2015, as she sought to piece together clues, sightings and any information to find him. At 73, Derek was known as "Britain's oldest DJ" but his life had started very definitely. He began his career as an accountant but his love and knowledge of ska, rhythm and blues, reggae and dubstep gradually drove him away from numbers and spreadsheets towards the turntables.

From the Bristol pub circuit to the underground blues clubs, DJ Derek carved a reputation for playing the kind of music you had to dance to. He guested at Glastonbury, Bestival, St Paul's Carnival and WOMAD and even appeared in a music video for the grime artist Dizzee Rascal. Derek – with his cardigans and thick spectacles - had cult status.
'I look like a retired accountant but I've got an alter ego of a 7ft Rasta.'
Jennifer's Story
This episode of The Untold is as much about Derek's great niece Jennifer as it is about Derek. 29-year-old Jennifer first began following his career after hearing him spin discs at his legendary Christmas Eve bash in Bristol 11 years ago.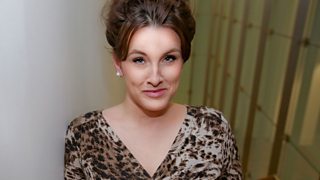 Grace Dent follows the story of DJ Derek's disappearance
Loads of Bristolians know about Derek's fabled gigs at The Bishop's. They were a festive tradition – a good old booze up with cool music. That evening Jennifer and Derek really hit it off and made a connection. She loved her great uncle's music, his patois (more of that later) and eventually became his PR manager.
When news of his disappearance reached her, she took it hard.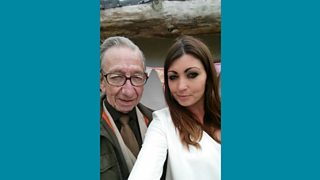 When The Untold met her she was heading up the search for Derek and had turned detective painstakingly tracing his last movements in a desperate search for clues. The trail had gone cold.
The Search
As well as music Derek had two other great passions – Weatherspoon's pubs and buses. In her search Jennifer kept returning to these two things.

According to information about the last sighting Derek was seen drinking with a friend at his favourite pub, The Commercial Rooms. He left telling his friend he'd see him the next day but he didn't show. But Jennifer said it wasn't unusual for her great uncle to go off the radar. He had a national buss pass and would sometimes – in his passion for Weatherspoon's – head off on a pilgrimage to christen a new establishment. However the last time was different …
Up until The Untold was transmitted Derek's bank card had not been used since his disappearance and the last sighting of him was on CCTV at a different pub later that night. But Jennifer's hopes had been raised when she discovered that Derek's bus pass had been used the following day on a bus to Thornbury.
The Untold followed her as she headed to Thornbury and, together with friends and family, they searched the area where they made an upsetting discovery: a tent with the initials "DM" and a padlock – "Derek would padlock everything"; a noose was also discovered in woodland next to a bog. The police did not think this was a credible lead. Derek hated camping and they thought the first letter on the padlock was a B and not a D. Jennifer and the police searched in vain for many hours that day. And the search continued ….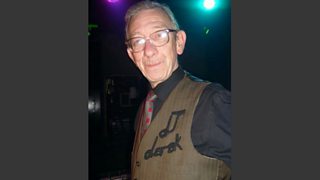 (Left) 'I just want it to stop now.' Searching for her great-uncle, DJ Derek, Jennifer faces some difficult news. Click to listen
Jennifer thought it was time to return to Derek's flat again. Somewhere between her frustration at the lack of answers and her scrupulous analysis of the maps she found at his flat, a theme emerged around hope and sadness. Jennifer's story showed how someone can be emotionally transformed in their fervent search to find answers about a loved one who has vanished without trace. Jennifer and her family were desperate for answers and closure. When The Untold was transmitted at the start of February 2016 they were still looking for an explanation.
In 2012, poet Miles Chambers interviewed Derek on his infamous Jamaican patois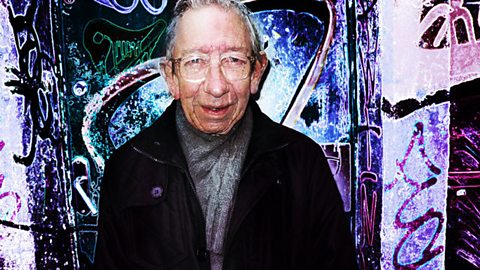 Bespectacled Bristolian DJ and MC Derek Serpell-Morris explains how he learned patois.
Watch an exclusive clip from Daddy G & Don Letts' film 'Ring the Alarm': the story of DJ Derek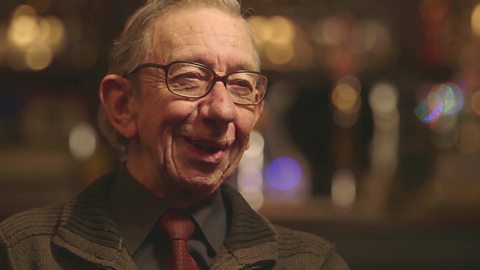 Get a sneak preview of the film which will be discussed during the 6 Music Festival