Main content
Radio 2 Live At Home: See the star-studded line-up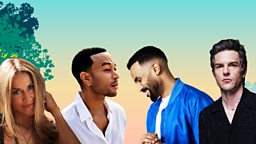 Get ready for a dose of summer festival magic this September, as some of Radio 2's favourite artists deliver garden party performances in the UK and US for Radio 2 Live At Home.
The Killers, Sheryl Crow, Craig David, and John Legend are among a star-studded line-up who'll be performing exclusive new live concerts for Radio 2.
Each set will be available to listen to in full on BBC Sounds, or to watch on BBC iPlayer, from 7am, on Saturday 12 September. There'll also be compilations of the performances on Radio 2, plus highlights on BBC Two, over the weekend of Sat 12/Sun 13 September.
And you can revisit some of the finest headline performances from over the years at Radio 2 Live at Hyde Park, featuring the likes of Kylie, Take That, Rita Ora, Elton John, Pet Shop Boys and many more on BBC Sounds and BBC iPlayer
Take a look at the full line-up below and find out what's in store for Radio 2 Live At Home...
Radio 2 Live - Hyde Park Headliners
Craig David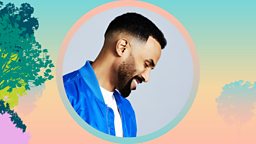 20 years on from his phenomenon of a debut album, 'Born To Do It', Craig David is still at the top of his game. The UK RnB sensation will be following his excellent Radio 2 in Concert from 2019 with a special Radio 2 Live At Home performance. Expect classic hits and a taste of what's in store for the future.
Craig David says: "Whilst we can't party in person, we can have a house party for Radio 2 Live at Home."
Erasure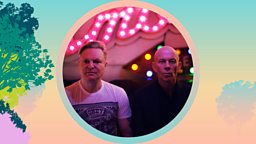 Synth-pop mainstays Erasure have gifted us some of the finest pop songs of the past few decades. 'Love to Hate You', anyone? How about 'A Little Respect'? Not forgetting their first big hit 'Sometimes'. The list just goes on. Andy Bell and Vince Clarke will be showing us their separate home set-ups in a couple of weeks, showcasing songs from new album 'The Neon'.
Andy Bell from Erasure says: "With Vince joining from New York, we're looking forward to entertaining you - performing from either side of the Atlantic."
Gregory Porter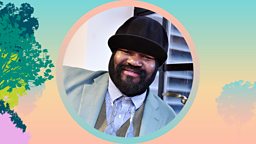 On his new album 'All Rise', the supremely talented Gregory Porter wants his listeners to get lost in his life-affirming, jubilant songwriting. "I was soothed by my voice as a child and I think that's the same thing others get from it. I'm trying to heal myself with these songs," he says about his new album.
For Radio 2 Live At Home, he'll be joined by the BBC Concert Orchestra for an unmissable performance.
Gregory add: "It's always a pleasure to perform for British audiences as the UK have always been so supportive! While there is an ocean between us, I'm looking forward to sharing a few of my favourite songs with you."
John Legend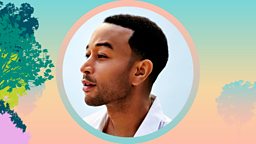 One of the world's finest contemporary pianists and singer-songwriters, John Legend is a man of many other talents. A coach on the US television version of The Voice, he's also portrayed Jesus Christ in an adaptation of Jesus Christ Superstar, co-written an Academy Award-winning song ('Glory') for motion picture Selma, and has performed as a guest on songs by the likes of Paloma Faith, Kelly Clarkson and Estelle. He'll be joined by the BBC Concert Orchestra for a stunning performance.
John Legend says: "I really wish I could be performing live in London and looking at thousands of smiling faces, but I'll be sending love and sunshine from my garden in LA as we perform for Radio 2 Live at Home."
The Killers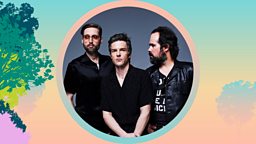 One of the finest festival acts in the world, The Killers most recently headlined Glastonbury in 2019, and Las Vegas' finest will be bringing their rousing anthems to Radio 2 Live at Home.
The Brandon Flowers-fronted group have just released their sixth studio album 'Imploding the Mirage' to critical acclaim – it became their sixth consecutive Number 1 album in the UK's Official Chart.
Their special performance will have typical Killers showmanship – it was filmed on the roof of Vegas hotel Caesars Palace, in their home city.
McFly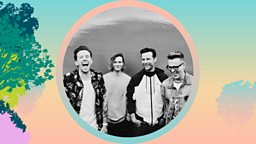 Noughties heroes McFly recently announced 'Young Dumb Thrills', their first album in 10 years and first since reuniting earlier this year. Singer Tom Fletcher told the BBC to expect songs that are "really heavy or slightly emo, with big cheesy power ballads and really weird and quirky ones,"
On their time spent apart pursuing solo ventures, he adds: "In hindsight, what we really needed was a break to realise how much we needed McFly." One thing's for sure, we need McFly too – and we can't wait for their Radio 2 Live At Home set.
The band say, "We're thrilled to be back together making new music, so can't wait to perform together for the first time this year for Radio 2 Live At Home."
Nile Rodgers & Chic with Rebecca Ferguson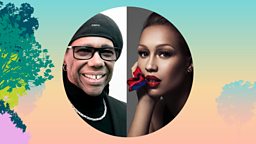 No summer is complete without Nile Rodgers' classic funk, and the legendary musician will be bringing us a truly international performance. Nile will be performing from Central Park in New York, members of Chic are dotted around in different US locations, and Rebecca Ferguson will be singing from the British countryside. We can't wait!
Nile Rodgers says: "We've always loved playing for the BBC. I remember the magical atmosphere in the BBC Radio Theatre when I performed for Radio 2 In Concert in 2017, so I jumped at the chance to perform a few songs for Radio 2 Live At Home from New York City. And what a treat to be joined by the wonderful, Rebecca Ferguson."
Pretenders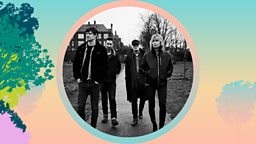 The Chrissie Hynde fronted group first formed in the late 70s, going on to achieve the first new UK No.1 of the 1980s with 'Brass In Pocket', before spanning the decades with his such as 'Don't Get Me Wrong', '2000 Miles' and 'I'll Stand By You'.
Several reunions and line-up changes later, they'll be performing fresh from releasing 11th studio album, 'Hate for Sale'. their first long-player in four years. Produced by Stephen Street, it contains new singles 'You Can't Hurt a Fool' and 'The Buzz'.
Chrissie says: "After months in lockdown, come rain or shine, we are so happy to be able to perform in the glorious British outdoors for Radio 2 Live at Home!"
Sheryl Crow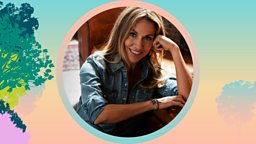 We cannot wait to witness Sheryl Crow's Radio 2 Live at Home performance, filmed in Nashville. The multi-Grammy winning superstar is one of America's finest singer-songwriters, whose hits include 'All I Wanna Do', 'Every Day Is A Winding Road' and Bond theme 'Tomorrow Never Dies'.
Her most recent release, 2019's 'Threads', saw her collaborating with fellow iconic acts, including Stevie Nicks, Mavis Staples and country star Chris Stapleton.
Sheryl Crow says: "I can't wait to play live with an audience, but for now, I'd like to welcome Radio 2 listeners to my barn in Nashville to enjoy a few songs."
Sir Tom Jones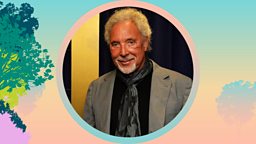 Sir Tom Jones recently celebrated his 80th birthday, almost six decades of which have been spent in the spotlight. The Welsh crooner has 41 albums to his name and countless hit singles to choose from for his Radio 2 Live At Home performance, dating back to 60s classics 'Delilah' and 'It's Not Unusual', via an 80s cover of Prince's 'Kiss', right through to 21st century hits such as 'Mama Told Me Not To Come' and 'Sex Bomb' We can't wait to see what he picks from his stellar back catalogue.
Sir Tom Jones says: "Lockdown for me has been a peaceful time spent at home but I can't wait to get back behind a microphone with my band to sing for you!"
Radio 2 Live - Hyde Park Headliners