Main content
5 musicians who really didn't enjoy being in a pop band
A lot of people grow up dreaming of being a pop star, but sometimes the dream is more enjoyable than the reality.
Camila Cabello is setting the charts on fire with her debut single Crying In The Club, her first single since she quit Fifth Harmony in late 2016 and as you may know, it wasn't the most amicable of splits.
She's not alone. Here are five pop stars who just weren't cut out for life in a pop group and who jumped ship - to varying degrees of solo success...
Camila Cabello - Fifth Harmony
Camila Cabello has spoken about her former Fifth Harmony bandmates and, errr, she didn't really have much to say about Ally, Normani, Lauren and Dinah-Jane TBH.
I was completely broken during that time

Camila Cabello
In a new interview with New York City's 92.3 AMP Radio, she says that she wishes she hadn't split from the girlgroup in the way she did - and not a lot else.
And it's not the first time she's discussed how difficult she found it as part of the group.
She says it it wasn't a happy time.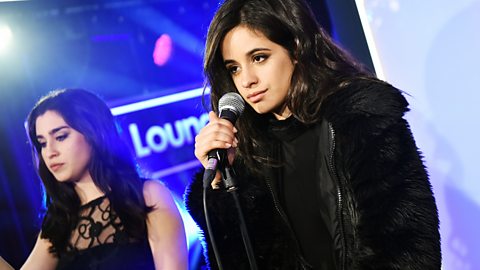 She says she wrote 'I Have Questions' when she was "completely broken."
"The Hurting The Healing The Loving is the story of my journey from darkness into light, from a time when I was lost to a time when I found myself again," Camila wrote online.
"The story behind the album starts with the second song that you'll hear called 'I have questions' which I started writing in a hotel bathroom on tour a little over a year ago," she said.
"I was completely broken during that time, I was in the kind of pain that's uncomfortable to talk about, and it was the kind of chapter you never want to read out loud.
"I couldn't write another song for 6 months because writing meant I had to feel everything, and I wasn't ready to do that yet."
Sounds like her debut album might spill all the 5H tea.
Zayn Malik - One Direction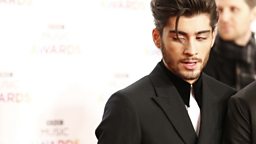 Zayn shocked the world when he quit One Direction in March 2015, and he revealed the reason for his departure in an interview with The Fader later that year.
I just wasn't convinced with what we were selling.

Zayn
"There was never any room for me to experiment creatively in the band," he told the magazine.
"If I would sing a hook or a verse slightly R&B, or slightly myself, it would always be recorded 50 times until there was a straight version that was pop, generic as ****, so they could use that version."
"I just wasn't convinced with what we were selling.
"We were told to be happy about something that we weren't happy about."
He got the jump on his 1D bandmates to releasing solo music, with former bandmate Liam Payne releasing his debut single this month, more than a year after Zayn premiered his single Pillowtalk.
Nick Jonas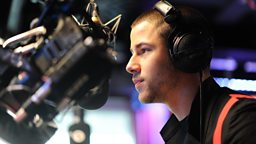 Nick Jonas spent the early years of his career performing with brothers Joe and Kevin as part of the Jonas Brothers, but even a close family bond didn't make the experience a fun one for Nick.
It was meant to happen and it ended

Nick Jonas
"I feel uncomfortable speaking about it because it makes it feel like I'm complaining about something that really was a success story," he said in a docu-series for Tidal.
"But towards the end there was so much bias towards the brothers and the band," he added.
"It was meant to happen and it ended, but there were probably some issues that needed to be sorted out."
Very cryptic.
Charlie Simpson - Busted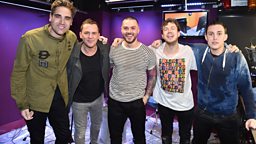 Busted made millions of pop dreams come true when they reunited to release their third album, Night Driver, in late 2016.
It was like torture. I had to put on this front

Charlie Simpson
The trio, Matt Willis, Charlie Simpson and James Bourne, seemed unlikely to work together following comments from Charlie during his solo career about how unhappy he had been during his time with the band.
"I was in a music career, which was amazing, and I hated it because it wasn't fulfilling me in any sense of the word," he told The Guardian in 2006.
"I kept thinking, imagine if this was a band I really liked, I'd be loving it. It was like torture. I had to put on this front."
He scored success in rock band Fightstar and received critical acclaim for his folk-influenced work under his own name, but eventually decided to give the band one more shot.
"I was extremely fortunate in a way," he said.
"I can only talk about this in relation to my own feelings. So, I'm not saying this in an ungrateful way; there were good experiences. But it was like torture."
Farrah Franklin - Destiny's Child
Beyoncé, Kelly, Michelle - and Farrah? You might not remember that Destiny's Child was once a four-piece with Farrah Franklin joining the group for just six months.
They weren't honest with people to say I left

Farrah Franklin
The official story, from Beyoncé, was that Farrah missed three performances with the group and was fired, but she later told her side of the story and it seems things were not quite as they seemed.
"I've never missed a show, ever," she told VLAD TV in 2015.
"They weren't honest with people to say I left. You can't say I'm missing shows if I'm not a part of the group anymore. That's a lie. A bold-faced lie.
"They lost two other members six months ago, but everybody's leaving for the same reason and we don't even know each other.
"I did walk out on Seattle, because that's when I quit the group. What you see is me leaving the group. I walked out of my hotel room — weren't filming, there was nothing going on."
Farrah says she became unwell with dehydration during her time with the band and was not given time off to recover, prompting her to quit.