Main content
Why We Love Lilian
While Lilian may want the day to pass quietly, as with her 70th last year, there are many people who would love to raise a glass to her. As one of the best-loved Ambridge residents it is easy to explain why we love Lilian.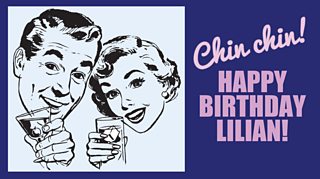 Hopefully, once she has had a read of this Lilian will be in the mood to unashamedly celebrate turning 71.
Sunny Ormonde
First to praise Lilian is the actress Sunny Ormonde who has played her for the last 18 years.
"I love creating and playing Lilian! I adore her - she is really my alter ego. I know so many fans adore her too and I think that's because she often says and does all the things we would all like to say and do but don't dare to because of social mores etc.
"As for her birthday, 70 is the new 50! She has had her ups and downs no doubt, but as long as she has a man on her arm, lippy in her handbag and a G&T in her hand she is ready for anything!
"I also want to thank the various editors and writers of The Archers over the years for giving me some fabulous and varied storylines and to the listeners for loving her!"
We'll second that Sunny! Man, check. Lippy, check. G&T, check.
We can all imagine having a good time with Lilian
Whether it's in The Bull, at Felpersham racecourse, or with a bottle of Brian's wine in the kitchen at Home Farm, with Lilian we're sure we'd have a laugh.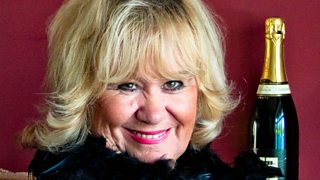 Speaking of laughs. Lilian's laugh is second to none.
She annoys Brian (and who doesn't enjoy hearing Brian annoyed)
Tied together as brother and sister in law, delightfully Brian will forever be bothered by Lilian's shenanigans. Some of their best encounters took place while Lilian was living with Brian and Jennifer at Home Farm.
Brian tore his hair out as his home became strewn with Lilian's over-flowing ashtrays, dirty laundry, and used gin and wine glasses. Jennifer offered to have a word, but overwhelmed Brian thought there was no point.
Read more about Lilian's time at Home Farm
She had a go at Justin about Rob
While she knows how to have fun, Lilian also knows when to get serious. We know she can tackle a difficult situation head on. Like when Justin re-employed Rob Titchener after Helen's trial and then tipped off his new employee about an available Amside property. Lilian didn't hold back on telling Justin what she thought of his actions. "I don't give a damn about Rob's rights!", she hollered at him.
She has a very (ahem!) active lifestyle
Obviously, we mean Lilian's accomplishments as a horsewoman! With a lifetime of experience in the saddle, she fearlessly heads out on horseback across any terrain and is as eager as any member of the South Borsetshire Hunt to give chase.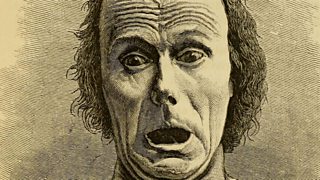 But there is another hobby that she has always dedicated a significant amount of time to whether in the days of Pusscat and Tiger, with toyboy Scott or most recently with Justin...
And even though she's entering her 8th decade she can still be told off by her mother.


She has no shame in some regular self-improvement
In advance of her 70th birthday, Lilian had the works done in London. Well, it would rude not to.
A regular client at Fabrice of Felpersham (just like her mother) and not a stranger to a little assistance in maintaining a youthful complexion, Lilian always looks fabulous. Whatever Brian says.
Back in 2004, Jolene had some work done but was keeping it quiet. The cat immediately out of the bag, however, when Lilian entered The Bull and spotted Jolene's nip and tuck straight away. "Darling!", she called to the whole bar, "who is your surgeon?!"
We know we could rely on Lilian in times of need
As well as a guaranteed good time, you can also rely on Lilian for words of wisdom when you're in need of reassurance.
She says and does things we would all like to but don't dare

Sunny on Lilian
When Susan was fretting about what to wear for her family photo shoot, Lilian told her straight she would look great no matter what and would be the star of the show.
And when Helen was putting off sorting through her belongings from Blossom Hill Cottage, Lilian offered to give her hand. She shared had had to do a similar thing after Matt did a runner.
Any of us could tell Lilian our woes and know that she wouldn't judge but give some words of encouragement that would be just what you need to hear in that moment.
Lilian is a friend to everyone in Ambridge
Whether you're Eddie Grundy or Brian Aldridge you will always get a friendly hello from Lilian. She can't even stay angry at Lynda for long. She is generous, ready to laugh and a little bit naughty. And we love her just the way she is. Here's to Lilian, a friend to all in Ambridge and beyond! Happy Birthday, Lilian!