Main content
The Woman's Hour 2015 Power List: Influencers
Who's influencing your life?
Woman's Hour will identify ten women who have a huge impact on our lives, not because of their job title but because of their personal impact and their ability to influence others.
Over the coming weeks our panel of judges will meet to consider who are the most influential women operating in the UK today. You can influence the judges by getting in touch with your suggestions – who would you like to see on the list? They will be women who have a huge impact on our lives, not because of their job title but because of their personal impact and their ability to influence others.
The Woman's Hour 2015 Power List: Influencers will be revealed at the beginning of July.
Get in contact with us. @BBCWomansHour #whpowerlist
Read the Terms and Conditions for Power List 2015.
Emma Barnett
Emma Barnett is an award-winning writer and broadcaster. She is the Women's Editor of The Telegraph, where she heads up Telegraph Wonder Women – a fast-paced digital section she created. She regularly guest presents Woman's Hour on BBC Radio 4. For BBC Radio 5 Live she presents an innovative show, The 5 Live Hit List, in which she counts down the nation's top 40 news stories using social media data. She has just been included in the Independent's Hot List - 10 faces to watch in 2015. Emma is a fellow of the Royal Society of Arts and a dressing volunteer for Smart Works, a charity that helps clothe and train economically disadvantaged women to re-enter the workforce. In 2012, she was named Best New Radio Presenter for her Sunday drive-time show on LBC. She chaired the judging panel for the Woman's Hour Power List 2014: Game Changers.
Emma Barnett: "Influence is a very special kind of power."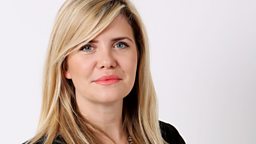 Gemma Cairney
Gemma Cairney presents the Early Breakfast show every weekday morning on BBC Radio 1 and has just been named as the new host of its social action show The Surgery. Her documentary Tempted by Teacher won her a second Gold Radio Academy Award. Among several documentaries she's presented for the station are Inspiration Generation, What the F: The Story of Feminism and Pop and Bruising Silence. On television, Gemma presented BBC Two and BBC Three's 2014 Glastonbury festival coverage. She is co-producer and presenter of The Fox Problem, an online entertainment show, interviewing Sir Richard Branson for its second series earlier this year. Last year she travelled to Mali for BBC Radio 6 Music to front a documentary for their Africa weekend.
Gemma Cairney: "Sometimes you feel like there are women out there who just aren't getting the recognition they deserve."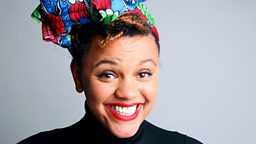 Helena Kennedy
Helena Kennedy QC is one of the UK's most distinguished lawyers. She has practised at the Bar for 40 years in the field of criminal law and has conducted many of the leading cases in those years including the Brighton bombing trial, the Guildford Four Appeal, the Jihadist fertiliser bomb plot, and the transatlantic bomb plot. She has championed law reform for women, especially relating to sexual and domestic violence and developed the defence of Battered Women's syndrome in the British courts. She was also the leading voice for equal opportunities in the legal profession for women. She is Principal of Mansfield College, Oxford, chair of the human rights organisation Justice, co-chair of the International Bar Association's Institute of Human Rights and has chaired the British Council and the UK Human Genetics Commission. In 1997, she was appointed to the House of Lords as a Labour peer.
Helena Kennedy: "As influencers, women excel - they are really good at it."
Jane Shepherdson
Jane Shepherdson is CEO at the fashion brand Whistles. She started out as an assistant buyer at Topshop, rising to become Brand Director with an instrumental role in the store's transformation into a design led brand with global recognition. Joining Whistles in 2008, she transformed the brand into a fashion focused, aspirational and contemporary label. She is viewed as a powerful role model in the British fashion industry. In 2007 Jane was awarded an MBE and in 2012 received an honorary PhD from the London College of Fashion. With strongly held ethical and equality values, she is a visiting professor at London College of Fashion, creative advisor to Oxfam and long-standing member of the British Fashion Council. The Business of Fashion website has said: 'From her earliest days in the fashion industry, Shepherdson has been known for taking risks and having her finger on the pulse of what's cool.'
Jane Shepherdson: "It's a subtle power that can have a huge impact on peoples' lives."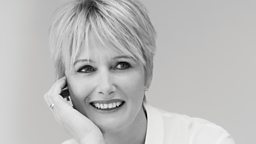 Sarah Vine
Sarah Vine has contributed to variety of titles from The Times to Tatler in a journalistic career spanning more than two decades. She is currently a regular columnist for the Daily Mail, where she specialises in making as many kinds of mischief as possible. She describes her passions as politics, animals, helping other women, children, food and lipstick. Her pet hates are lazy thinking, political tribalism, Twitter and poached salmon. She recently co-founded a health and wellbeing website offering help and advice to women who are busy juggling career and family on how to stay fit, healthy and sane. If she could choose anyone from history for the Woman's Hour Power List it would be Jane Austen, for being wise, witty and clever.
Sarah Vine: "To have influence is to lead by example rather than force."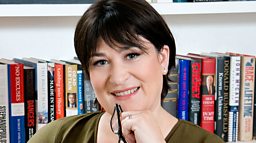 Debates and interviews from influential and inspirational women from the Woman's Hour Power List.

Our Powerlisters share their experiences, advice and philosophy for a successful working life.