Main content
An essential 8 step guide to making your own mixes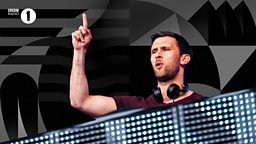 By Kyle MacNeill, 25 October 2018
25 years ago, the first-ever Essential Mix aired on Radio 1. Pete Tong kicked things off with Eternal's Save Our Love, fittingly featuring the lyrics: "Do you remember / all the joy we found". Since then, the Essential Mix has provided plenty of joy, with over a thousand mixes gracing the airwaves – from pretty much every big name in electronic music.
To celebrate this huge institution of dance culture, Radio 1 is hosting a shape-throwing party of massive proportions on Friday 26 October from 7pm - and you can watch everything live on the Radio 1 website from 7.40pm. Expect DJ sets from Derrick Carter, Derrick May, Erol Alkan, Heidi, Krystal Klear, Nicole Moudaber, Patrick Topping, Paul Woolford, Shy FX, Skream, Slam and The Black Madonna.
We're also marking the milestone by airing some of the most seminal Essential Mixes from years gone by: from Daft Punk in 1997 to Atoms For Peace in 2013. Meanwhile, Annie Mac has been condensing some classic Essential Mixes by the likes of Paul Oakenfold and Flying Lotus into five-minute Mini Mixes.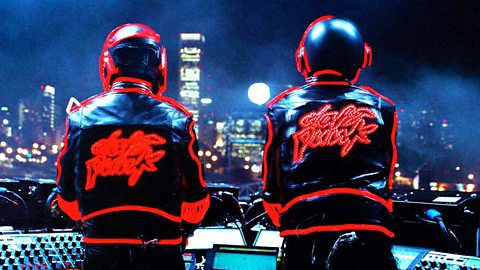 Annie selects Daft Punk's 1997 masterpiece to celebrate 25 years of the Essential Mix.
It's not just the Essential Mix that's worth celebrating, but the art (and joy) of mixes as a whole. With music tech more affordable than ever and an abundance of online tools, there's never been a better time to start making mixes - whether you're a novice simply showing off your great music taste to friends in the form of a playlist or wanting to soundtrack big nights out with fully-formed, lovingly curated mini pieces of art.
Here's Radio 1's own Danny Howard with some advice on getting started with your own mixes...
1. Before you start, know your tunes...
An aspiring mix-maker who doesn't know their tunes is like a chef who doesn't know the ingredients they're cooking with: you need at least a base knowledge of what you're whacking into your mix.
"Know your tunes," Danny stresses. "I think when you're DJ-ing the most important asset you can have is to know your tunes inside out. If you know your tunes, you know what will sound good next to each other, to make it sound exciting."
2. Pick a killer opening track
You're ready to get started - how you kick your mix off is of utmost importance. Think of it like a first page of a gripping novel: a belter of an opening track is great at hooking people in. "For a mix, (the first tune) needs to set the tone for what the rest of the mix is going to be. Something that is instant but doesn't give it all away at once," Danny says.
Make sure it represents you, what you love it and start with that

Danny Howard on choosing your opening track
For Danny, starting simply with vocals is a good way of creating a change of pace and grabbing the attention of a chatty dancefloor. "It might be a vocal or an a capella that people know, but the beat I'm bringing in underneath might be completely new. So, it sounds different."
But for you, it could be anything hooky. Experiment: thinking outside the box can be a great way of getting yours to stand out when fans are flicking through mix after mix at home. "See what you can do that's a little bit different," Danny says. "Maybe play around with a capellas, maybe try to find different remixes or edits of songs that people would know. Make sure it represents you, what you love it and start with that."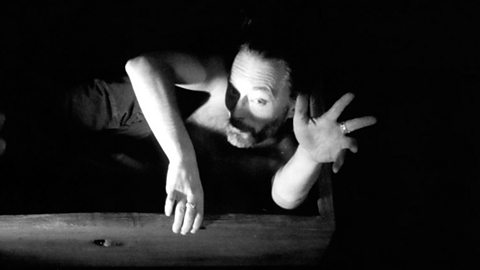 Benji rewinds 2013's Essential Mix from Thom Yorke and Nigel Godrich of Atoms for Peace.
3. Treat it like a rollercoaster
After winning people over with your opener, it's time to start building on it. The secret? Build it up, literally. Think of your mix like a rollercoaster: there could be one big build and drop or multiple peaks and and troughs along the way.
It's all about increasing anticipation, so you could work towards one big, show-stopping pay-off, and then slow things down either side, or intersperse room-shaking, floor-wobbling, ceiling-warping bangers throughout. The choice is yours.
For Danny, it's about increasing the energy through the mix: "I generally would get faster. I like to build and build. You can either keep the tempo high or look to bring it down at the end."
4. Mix up your mix... but not too much
If you're a music lover with an eclectic taste, it might be tempting to get properly experimental and flit from genre to genre. Danny, though, reckons it's best to blend sounds carefully and stay on a similar path, rather than go too off-road: "If you're playing a bit of everything, you don't really have any identity. If people are going to go out of their way to download your mix, what are they going to get?"
Make sure to that your listeners go on a logical journey instead of a stark teleportation between different sounds
Danny adds: "I think it's fine to mix it up genre-wise a little bit, but it all has to complement each other." So, if you are going to mix things up, make sure to that your listeners go on a logical journey instead of a stark teleportation between different sounds.
"If I was going to do a mix to showcase my entire taste, I'd maybe start with a little bit of disco-tinged house, then a little bit more 90s influenced house, then a bit of tech house then maybe towards the end I'd maybe delve into more techno and progressive," Danny says. "So, it takes you on a journey, but all those genres are linked. I'd never go from drum and bass into dubstep into jazz back to house!"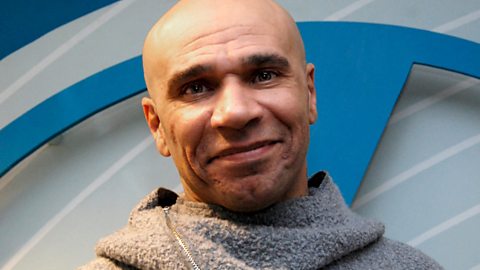 René celebrates Radio 1's Essential Mix @ 25 by rewinding Goldie's classic mix.
5. Put your unique stamp on things
This brings us to an important point: mixes are all about doing things your own way, and putting a sonic stamp on your mix is something that makes it recognisably yours. Mixes reflect the tastes of the creator after all, so your own musical preferences should be your compass. Of course, you should consider what listeners want, but ultimately you need to find what you yourself want to hear in a mix, something that isn't already out there, and gravitate towards that. If weird tangents feel right to you, then follow those unwinding paths.
You're your own warm-up act, your own headliner and your own closing DJ

Danny Howard on how to approach mixes
Working out your own recognisable sound or style takes a while to achieve, and often starts with outside influence. Danny still listens across the sphere: "I listen to other peoples' mixes and radio shows to see if there's anything that I've missed and if anything sounds good on air." But you have to make sure never to outright copy: "It's important to be across everything and then take the good bits from each one and do your own thing. Don't copy someone else's mix or tracklist!"
6. Treat it like a DJ set, but a tad different
Mixing and DJ-ing are different, but share similarities. With a mix you have time to curate every single movement and make it seamless. DJ sets, according to Danny, "are reactive. You're feeling what the atmosphere is like, what the vibe is like in the room."
Nonetheless, they're both made up of the same fundamental ingredients. Danny paints a perfect analogy: "A good way to approach a mix is to imagine you're your own warm-up act, your own headliner and your own closing DJ. But condense that into one hour, so you've got all the moments of a big night within it."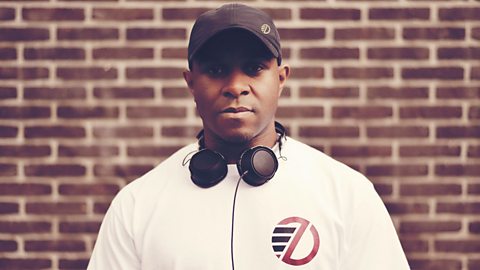 Toddla hits rewind on DJ EZ's UKG Essential Mix from 2015 to celebrate 25 years.
7. How to take things further
Once you've moved from making banging playlists for you and your mates, you might find yourself wanting to start crafting your mixes more. In this case, it's a good idea to equip yourself with some software and hardware. A DJ Controller is an ace start and allows you to (along with software on your laptop) learn to beat-match tunes in a 'live way'.
An alternative, if you want a 'perfect' mix that's not as live-sounding, is to use a digital music sequencer and do it bit-by-bit, rather than in real time. Danny's done both: "When I used to mix I used to do it on the decks, but now I just use sequencer software. But I wouldn't say it's wrong to do it on the decks, because you can tell it's been mixed live rather than a super quantized, seamless, perfect mix. The only disadvantage of the decks was if you messed up, you had to start again!"
8. But the textbook error? Getting too technical
If there's one rookie mistake that many people suffer from when starting out, it's focusing too heavily on the technical side of things.
When do you ever hear a crowd cheer because you've beat-matched a track?!

Danny Howard on overly technical trickery
Danny remembers some old advice: "It goes back to what one of my first club managers told me: that all this mixing and trickery doesn't really matter... it's the tunes that you play that keep people in the club, not because you did a great mix."
He doesn't completely agree with the sentiment, but the point still stands and Danny poses the question: "When do you ever hear a crowd cheer because you've beat-matched a track or done an amazing bit of trickery?!".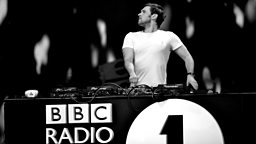 Those are the essentials, but what makes a great Essential Mix?
Now you're clued up on the basics, perhaps one day you'll be delivering your own Essential Mix. But how would you go about doing that? How about taking a listen to some of the classic Essential Mixes to get some tips: Danny lists his all-time favourites as Daft Punk in 1997, Pete Tong live from Blackpool in 2004, Erick Morillo live from Ibiza in 2005, Nero in 2010 and Eric Prydz in 2013.
Danny himself has done one official Essential Mix to date - at Creamfields this year with Steve Angello. But he's technically stepped in to do another too, and the opportunity-grabbing story of that is a great anecdote to inspire any budding mix-maker:
"It was at Radio 1 in Ibiza in 2013, and Hardwell's Essential Mix was being broadcast live when one of his monitor speakers blew," Danny recalls. "10 minutes later and no speaker turned up. so he walked off! I ended up filling in for him, live in Ibiza at the world's biggest club!"
Tune into BBC Radio 1's Essential Mix 25th Birthday from 7pm on Friday 26 October