Main content
BBC Bitesize Primary Parents' Survival Guide - Useful links Mon 15th - Fri 19th June
Links for Bitesize Primary Parents' Survival Guide: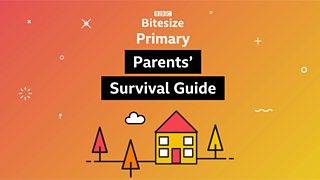 How to talk to your children about Black Lives Matter (14/06/20)
All BBC Bitesize content is online here.
You can find the Bitesize Daily Lessons for every school age group on bbc.co.uk/bitesize and they're also on iPlayer and the Red Button every weekday at 9am.
Plus all the information and lesson plans are on the Bitesize website here.
Nigel Clarke's list of useful resources:
Reading list to start the conversation with children about race, diversity and racism.
Films and TV shows to help adults understand race and the issues of racism
Plus more from BBC Teach for Ks2 PSHE – Bullying and Racism
And we also mentioned Jessie Lingard in Book Club on BBC Bitesize
There are plenty more resources for parents on Bitesize, from wellbeing tips to practical advice on activities on the Bitesize Parents' Toolkit.