Main content
Clock this: Systems manager finds the time for a hobby
Whether it's knitting, pottery, painting or embroidery, craft is as popular as ever. And it seems there are no limits to some people's talents. We've teamed up with a brand new BBC Four television programme, Make! Craft Britain, which hopes to showcase the talents of the country's crafters.
Get Creative spoke to some makers to find out a bit more about their skills. First up is PAUL PARRY who in his spare time makes bespoke clocks using vintage Nixie tubes, an electronic device for displaying numbers, and other bits of old equipment he can get his hands on.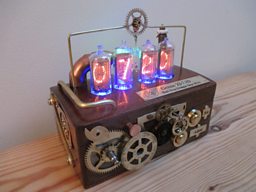 By day Paul is a system manager for a transportation company but by night (and weekends) he spends time in his workshop.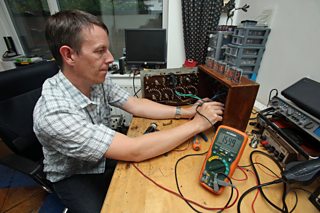 "I guess you could say I'm an old geek," he says. He was fascinated by things lighting up as a child, like the scales at his local grocer's shop, so when he came across some Nixie tubes it started from there.
"The Nixie tubes only display numbers so there's not much you can do with other than make clocks," he adds.
Nixie tubes were used in many electronic products such as petrol pumps, military equipment and early electronic desktop calculators.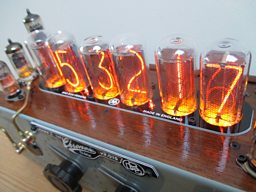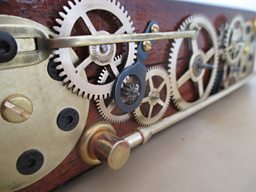 Although long since out of production, two factories in the former Soviet Union continued manufacturing them into the late 80s so Paul says there is still a plentiful supply available on auction sites.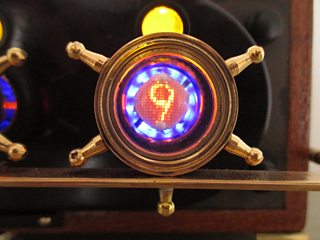 He started making industrial looking clocks at first but experimented with a mix of wood and copper and liked how they looked. He then started making clocks in a steampunk style and these proved to be very popular.
He's been making the clocks for around three years and sources the materials from online auction sites. He collects up old and unwanted electrical equipment, takes them all apart and then, with the addition of Nixie tubes, he creates his clocks.
It's the ultimate in upcycling. They are individually constructed from recycled equipment or original vintage items. The only new components are the microprocessors Paul uses to power the tubes.
Paul has made around 200 clocks, of all different shapes and sizes.
"It depends on how complicated they are as to how long they take. Some take a couple of evenings, others can take months," he says.
His hobby hasn't totally taken over his life but it did take over his spare room.
"I have a very supportive partner who let me use the spare room for a while but then it got too small so I now rent a small unit on a farm close by," he says.
What started off as a hobby has grown and through commissions it does now fund itself.
"I've probably got around 10-20 on the go so I do have to tell people that it could take a good few months for them to get theirs," he says.
But he won't be giving up the day job just yet. "I would love to do it all the time but I do like the security of my job," he adds.
MAKE! Craft Britain, coming soon to BBC Four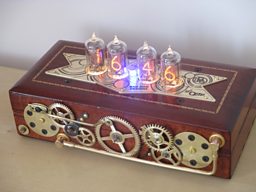 More making on Get Creative