Main content
Disabled Access Information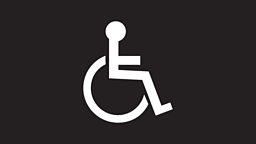 ** Radio 1's Big Weekend 2019 tickets have now sold out. Read on for how existing ticket holders can register their access requirements. **
The BBC and Festival Republic want the BBC Big Weekend to be an event that is inclusive and accessible for all.
Festival Republic work in partnership with the charity Attitude is Everything, who work to improve Deaf and disabled people's access to live music.
The applications for disabled access scheme are now closed. Whilst we will do our best to help with any late requests, please note this may not be possible in all cases, or for all specific requests.
The following facilities will be available at the event for customers who registered with us before the deadline for applications:
Disabled Access Car parking
PA (Personal Assistant) ticket – (at no extra charge)
Wheelchair Accessible Viewing Platforms
Accessible toilet facilities
VALID PROOF OF DISABILITY
Please include one of the following with your completed form:
PIP (Personal independence payment)
DLA – care and/or mobility
Letter from a medical professional
D/deaf or blind registration
The Access Card or equivalent with a +1 Icon if applying for a PA ticket.
Blue Badge – accepted for parking only requests
Please note any submitted documents are securely destroyed. Please do not send originals.
If you do not have the above evidence but feel you need assistance to access the events, please contact us. All contact details are listed at the end of this document.
Anyone turning up on the day without making prior arrangements may not be able to access all our facilities. However, we will always try to accommodate late requests.
PA TICKET SCHEME
If a customer is unable to attend the festival without the support from a Personal Assistant, then we will provide an additional PA ticket at no extra cost.
This ticket can only be approved by the Disabled Access Team.
Please do not buy a ticket for your PA as this will not be refunded if they are approved.
Please apply for your PA ticket using our Disabled Access Requirements Application Form.
Please ensure the person you choose to attend with you as your PA is willing and able to assist you throughout your visit and would be available and able to help you in an evacuation.
I have applied - What happens next
We will process your application within 4 weeks of receiving your form and any supporting documentation. We will send your confirmation letter by email once your application has been approved. Your confirmation letter will detail the facilities that you have requested access to and will confirm your PA ticket if you have applied for one.
This confirmation letter is also in lieu of a PA ticket and must be printed off and brought with you as proof.
You will also be sent a Disabled Access Guide in the week leading up to the event detailing transport and parking information, event details and an access site map showing the location of accessible facilities.
If you have applied for and been approved a car parking pass you will receive this at the same time. Car passes are uniquely coded to the purchaser and must be printed off and placed in your vehicle with all the required details filled in.
ACCESS FACILITIES AT THE EVENT
TOILETS
Accessible toilets will be situated around the site and at the viewing platforms. All toilet locations will be noted in the Disabled Access Guide that you will receive before the event.
We always strive to maintain the highest standards of cleanliness for our toilets. We employ a dedicated team of cleaners and a servicing company who are on duty throughout the event. However, if you find a toilet in an unsatisfactory condition please inform a member of the Access Team or a member of our crowd management personnel who are easily identifiable by their numbered tabards.
While we actively discourage non-disabled customers from using these facilities not all the toilets are locked or guarded the entire time. We respectfully ask personal assistants with disabled customers not to use the accessible toilets.
CHANGING PLACES UNIT
We will provide a wheelchair accessible unit featuring flushing toilet with grab rail, an electric hoist, adult size changing bed, running water, large bin and clothes hooks. We do not provide slings so please bring your own slings. The location of the unit will be detail in the Disabled Access guide.
If you need access to this facility on the Friday, then please tick yes to this question on the Access Requirements application form.
VIEWING PLATFORMS
At the Main Stage and second stage there will be a viewing platform with seating.
Seating is provided on a first come first served basis. However, access customers are permitted to bring their own chairs.
Personal Assistants are welcome to use the seating on the platform unless an access customer requires a seat.
The Viewing Platform has a very limited capacity and is strictly for access customers plus 1 PA only.
To book your place on the Viewing Platform you need to complete the Disabled Access Requirements Form. Please ensure that you arrive to the event with enough time to check in with us. We will have accessible and standard toilets, along with wheelchair recharging points at the Viewing Platform. There is a wheelchair accessible ramp at the Viewing Platform.
CHARGING POINTS FOR POWERCHAIRS
These are available at the viewing platform.
D/DEAF CUSTOMERS
A performance interpreting service will be provided by fully qualified interpreters from Performance Interpreting. To access this service you need to have completed a Disabled Access Requirements Form.
Details of the Performance Interpreting Schedules will be included in the Disabled Access Guide.
HEARING (INDUCTION LOOPS)
There will be induction loops for D/deaf customers at the access check in, box office and at the Main Stage Viewing Platform.
ACCESSIBLE ENTRANCE
Disabled Access Customers will have a dedicated entrance into the event. Directions to this entrance will be included in the Disabled Access Guide which will be emailed out before the event. A member of the Disabled Access Team will be based here throughout the event.
We allow the access customers plus three members of their party to use the Accessible Entrance. All other members of your party must enter via the Public Entrance.
All Access Customers attending the BBC Big Weekend on Friday, will enter via the main public entrance, there will be a dedicated disabled access lane please look out for the Blue wheelchair symbol.
GETTING TO THE EVENT
ACCESSIBLE PARKING
Parking at this event is limited and is only permitted with the pre-approved Parking Pass provided by the Access Team. Accessible parking is normally reserved for Blue Badge holders.
Blue Badge holders must apply in advance for accessible parking.
If you feel you would be unable to attend the event without accessible parking and do not have a Blue Badge, please contact us.
Parking passes will be sent to you a week in advance of the event.
DROP OFF AND PICK UP PASS
If someone is dropping you off and picking you up then you must apply for this pass. This pass permits access customers to be dropped off and picked up at a designated location as it is very likely that there will be road closures in place.
PUBLIC TRANSPORT
Train
The closest railway station to Stewart Park is Marton Station. This station is not step free and does not have staff on hand to help. We recommend you go to Middlesbrough Station where there are greater access facilities.
Middlesbrough Station is step free and has staff on hand to help at designated times.
USEFUL INFORMATION
DISTANCES
We will include details of the distances between event facilities in the Disabled Access Guide.
MEDICATION
If you need to bring medication with you, please bring a doctor's note or a prescription for it if it is not easily recognisable. Please contact the access team should you need more advice or guidance. We will be able to store medicine in our fridge at the check in cabin.
EFFECT LIGHTING
Smoke machines, strobe lights, fireworks and other effects will be in use at this event. Anyone affected by these should bear this in mind.
CHAIRS
A limited number of chairs will be provided on the Viewing Platforms. Disabled Access customers are permitted to bring their own chairs.
SECURITY AND SAFETY
Crowd Management Personnel are clearly identifiable by their numbered tabards. They are all issued with a staff handbook so should be able to answer most questions. They are briefed on all aspects of the event and can assist and give information.
In the instance of a site evacuation please ensure that your PA is aware that they are your main point of assistance in an emergency evacuation. Crowd management personnel located near the viewing platform will assist in moving everybody to a place of safety.
TEMPORARY IMPAIRMENTS
Please note that our access customer facilities cannot cater to people with temporary impairments such as broken bones, recent injuries and pregnant women. The facilities are for the specific use of disabled access customers and we kindly ask that you please respect this.
If you have a temporary impairment at the time of the event we advise the following:
Comfortable footwear
Wet weather and warm clothing
Sun screen and sunglasses
Medical and welfare facilities are available to everyone.
There will be signed First Aid points located across the event site.
CONTACT US
If you require further assistance or information required that cannot be found on the website, please contact a member of the access team.
Email: accessradio1@festivalrepublic.com
Post: Access Team Live Nation, Regent Arcade House, 19 – 25 Argyll St, W1F 7TS
Phone: 0207 009 3487 Our phone lines are open from Monday - Friday 10am – 6pm. (If lines are busy please leave a message and we will get back to you.)
Big Weekend 2019: Event and Ticket Information