Main content
Red Button and iPlayer exclusive: On Call
An unwanted visitor comes to Holby this week - and she definitely leaves her mark! Cal gets more than he bargained for when Taylor presents him with a baby...
The exclusive mini episode will be available on the Red Button straight after this Saturday's episode (10th October) as well as for 30 days on BBC iPlayer.
Check out a preview clip below.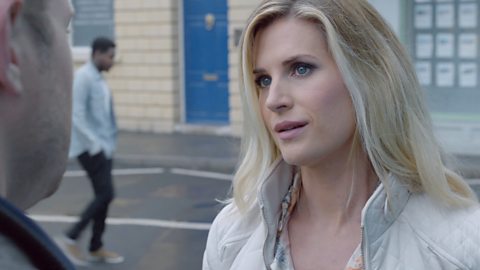 Cal's in for a shock in a Red Button and BBC iPlayer exclusive this Saturday.