Main content
New Creatives showcases next generation of filmmaking talent
16 September 2019
Talent development scheme New Creatives encourages artists aged 16-30 to push creative boundaries and reflect their experiences of living in Britain today. From insomnia-induced fantasies to a very different highschool musical, here are four films showcasing the project's scope.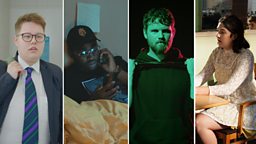 L-R: We Got It Easy, New Wavers, Greenlight and Paper Skin
Talent development scheme New Creatives will, over two years, give 500 artists aged 16-30 the chance to develop their technical and creative skills and the opportunity to have their New Creatives commissions broadcast on BBC platforms.
The pieces commissioned in this first tranche include drama, animation, spoken work, soundscapes and dance, with topics ranging from immigration to mental health, explorations of gender, climate change, artificial intelligence, grief and love. New Creatives aims to give opportunities to emerging artists from backgrounds that are currently underrepresented in the arts and broadcasting, offering a unique platform for young, emerging artists to tell the stories they want to tell, bringing them to BBC audiences across BBC TV, radio and online.
New Creatives is a key component of the BBC's wider initiative BBC Introducing Arts, with includes schemes in Scotland, Wales and Northern Ireland. New Creatives is co-funded by BBC Arts and Arts Council England.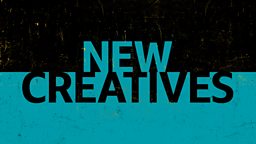 New Creatives is co-funded by BBC Arts and Arts Council England.
Greenlight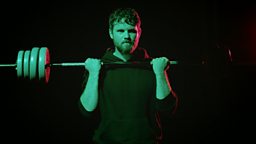 Watch this dark comedy if social media has ever kept you awake at night
Nick's staring at the smoke alarm again. He's too hot. He's eaten too much. He's scrawled through the lives of friends on social media, only to find everyone else seems to be living amazing lives. What follows is a manic daydream in which we see all of Nick's aspirations played out, and all his worst anxieties too. Created by Josh Brown.
We Got It Easy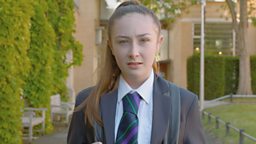 Watch this musical offering for a revealing insight into life as a teen today
Through the power of a musical number we follow a group of young people throughout a seemingly 'average' day in Britain. Sophie and a group of teenagers explore their battles with cat-calling, body shaming, mental health issues and the hazards of social media, all whilst starring in their own musical. Created by Jess Bartlett and Elise Martin.
Top Wavers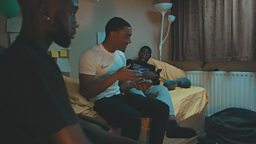 Watch this experimental doc for some easy banter between pals
Top Wavers is a light-hearted conversation between three teen friends on how they've achieved the perfect hair waves. A refreshing insight into the life of black British boys growing up in urban communities. They use their unmatchable banter to boost up their self-confidence. Created by Comfort Adeneye.
Paper Skin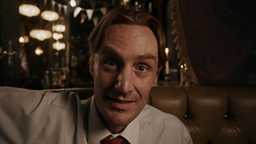 Watch this film for a revealing exploration of sugar dating
It is reported that more than 10% of students use their bodies to make money: including from sex work, sugar dating and webcamming. Recently, sugar dating has blown up in popularity with online apps and websites designed especially for this. Using real-life accounts, Paper Skin reveals snapshot glimpses into one young woman's experiences and emotional journey whilst on dates with various 'sugar daddies'. Created by Isobel Clark.
Audio from New Creatives
An over-eager 'investigative reporter' unexpectedly finds himself in sinister territory