Main content
The women erased from musical history
On International Women's Day 2018, BBC Radio 3 broadcast a concert of music by five "forgotten" women composers.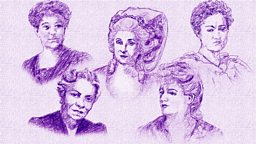 All five women enjoyed some recognition for music-making during their lives, yet their achievements were often downplayed – and in some cases forgotten after their deaths.
A group of trailblazing academics, in partnership with BBC Radio 3 and the AHRC, tracked down forgotten pieces of music in the archives, libraries and private collections where they had lain hidden for years – in some cases unheard since their very first performance.
The music was then edited and professionally recorded by the BBC Orchestras and Choirs, as well as soloists and chamber groups from among Radio 3's New Generation Artists – meaning that for the first time in decades, these forgotten works stand a chance of reclaiming their rightful place within the canon of classical music.
Let's meet the composers.
Marianna Martines (1744-1813)
Marianna Martines was an Austrian composer, singer and pianist from a noble Neapolitan family. The large family house in Vienna where she grew up was also home to artists including the librettist Pietro Metastasio and Joseph Haydn, then a struggling young composer.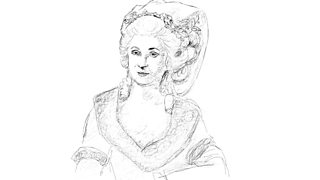 Martines was a keyboard virtuoso and wrote extensively for her instrument, becoming a protégée of Metastasio and several visiting composers, and attracting illustrious musicians to her regular salons (Mozart reportedly performed at one). She certainly enjoyed fame throughout Europe in her lifetime, but has since had little recognition.
Professor Jeremy Llewellyn, who has been researching Martines' life and music, set about to reconstruct her oratorio on a text by Metastasio, Sant' Elena: a piece written by a woman composer about a woman saint, around the time of the death of a woman regent of imperial Austria who did much for the arts, Empress Maria Theresa.
Hear her: Soprano Ilona Domnich performs Raggio di luce from Marianna Martines' oratorio Sant'Elena al Calvario, live on IWD 2018.

Augusta Holmès (1847-1903)
Augusta Holmès was a French composer of Irish descent. Although deeply musical, Holmès was discouraged by her parents and had to wait until their deaths to embark on her composing career.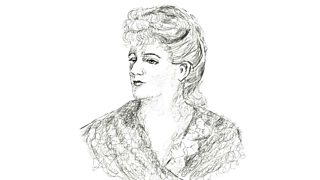 A courageous, principled character who didn't play by the book, Holmès had a large circle of artistic friends and admirers, including Liszt, Rossini, Saint-Saëns and César Franck (with whom she studied). She also had five children with the poet Catulle Mendés.
Dr Anastasia Belina-Johnson, the academic who has been researching Holmès' life and work, notes that her subject "became respected as a composer of music that was free of dainties and sentimentalities – in fact, her music was often characterised as 'masculine' and 'virile'!"
In 1895, Holmès was the first woman to have an opera premiered in Paris. She composed large-scale orchestral and choral works, writing a piece for 1,200 performers for the centenary of the French Revolution. Yet while the first recordings of Holmès's music were made in 1994, much of her catalogue still remains undiscovered.
Hear her: The BBC Concert Orchestra and conductor Jane Glover perform Holmès' Allegro Feroce (1876) live on IWD 2018.

Leokadiya Kashperova (1872-1940)
Leokadiya Kashperova was a Russian pedagogue and pianist whose 20-year career also saw her compose all kinds of critically acclaimed music, including a symphony, a piano concerto, choral works, chamber music, piano solos and songs.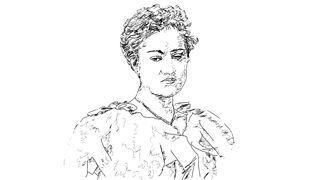 Kashperova's career ascendency was interrupted when she married one of her piano students, a twice-arrested and exiled Bolshevik revolutionary. The couple was forced to flee to the Caucasus and then to Moscow, where she continued to compose in secret.
However, she performed very few further recitals and despite her early success as a composer, her music was never published or performed again. Even in Russia, her role as a composer is almost completely unknown today: she is recognised primarily as Stravinsky's piano teacher.
Dr Graham Griffiths, who has been researching Kashperova's music, laments the fact that until recently her reputation "rested uniquely, and unfortunately, upon Stravinsky's barbed portrayal of his piano teacher as 'antiquated' and 'a blockhead'". Dr Griffiths' research reveals Kashperova not only to have been a brilliant pianist, but a respected composer in her own right.
Hear her: The BBC Concert Orchestra and conductor Jane Glover perform the final movement of Kashperova's Symphony in B minor (1905) live on IWD 2018.

Johanna Müller-Hermann (1868–1941)
Johanna Müller-Hermann was an Austrian composer and pedagogue. Originally a primary school teacher, she gave up this career after marriage and retrained in musical composition. She became especially known for her orchestral music, chamber music and songs, and her use of subtle chromatic harmonies.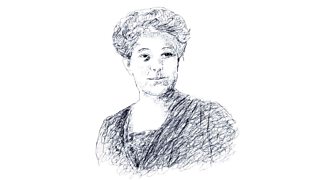 Müller-Hermann studied composition under Alexander Zemlinsky and Josef Foerster, and took over as a theory and composition tutor at the New Vienna Conservatory in 1918 after Foerster left the post. Yet despite teaching there for more than 20 years, she is relatively unknown today and there are only a handful of recordings of her work.
Dr Carola Darwin, who has been researching Müller-Hermann's life and music, puts the composer's achievements in the context of Vienna's wider pre-war cultural life. "The contribution of women to Vienna's creative life at this period has been largely forgotten as the result of Nazi ideology, as well as the general destruction of the Second World War," she says.
"Johanna Müller-Hermann's works deserve a much wider hearing, not only because of their intrinsic quality, but also because they were an integral part of the Vienna's extraordinary creative flowering."
Hear her: Soprano Ilona Domnich performs Müller-Hermann's Early Spring live with the BBC Concert Orchestra and conductor Jane Glover on IWD 2018.

Florence B Price (1887-1953)
Florence Price was an award-winning composer from an affluent African-American family. She is thought to have been the first woman symphonist of African-American heritage, and was certainly the first to have had her music performed by a leading orchestra.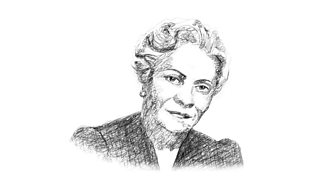 Born in Arkansas, Price had her first music published by age 11. In 1903, she was accepted to the New England Conservatoire of Music, where she achieved a Double First and a piano teaching diploma. She was denied a place on the Music Teachers' Association, however, because of the colour of her skin.
In 1925 and 1927 Price won the Holstein prize, and her Symphony No 1 in E minor was performed by the Chicago Symphony Orchestra in 1932. She achieved success at a time when restrictive Jim Crow laws were in place in the South and the "Harlem Renaissance" movement was taking flight.
The academic researching Price's life and music is Dr Shirley Thompson, a composer and Reader at the University of Westminster.
Hear her: The BBC Concert Orchestra and conductor Jane Glover perform Price's Concert Overture No 2 live on IWD 2018.
This inspirational new choral work marks 100 years of UK women's suffrage - and we want YOU to sing it.

Dame Ethel Smyth's empowering, rousing anthem is nicknamed "the Marseillaise of the suffrage movement".