Main content
Puzzle for Today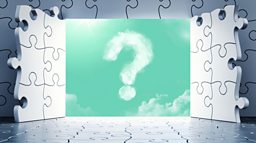 Puzzle No. 80 - Friday Oct 20
We have all heard the saying: "Red sky at night, shepherd's delight…red sky in the morning, shepherd's warning".
Let's say that our shepherd makes his weather predictions based on the morning sky, predicting a storm when the sky is red and no storm when there are clear skies.
Assume that there is a storm, on average, every second day and a red sky in the morning can be expected every fourth day and always means a storm. How often will the shepherd be correct?
Today's #PuzzleForToday has been set by Dr Jennifer Rogers, vice president for external affairs for The Royal Statistical Society. Jennifer is Director of Statistical Consultancy at the University of Oxford.


More fiendish brain-teasers and quizzes on BBC Radio...