Main content
How NOT to be a man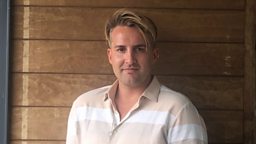 There's been a real trend of late of men discussing the conventional idea of masculinity. Perhaps there's no bigger advocate than the artist, Grayson Perry, whose book, The Descent of Man, considers the sort of men the world needs. Actor Robert Webb recently appeared on Woman's Hour to discuss his new book, How Not To Be a Boy, in which he questions the so-called rules that have become expected of men, such as don't cry, don't talk about feelings, drink beer and be a sports nut. Now, 30-year-old journalist, Chris Hemmings, has written a book called Be a Man, in which he laments his previous laddish behaviour. Here are five things he's learnt – and ways in which he has evolved from his former self…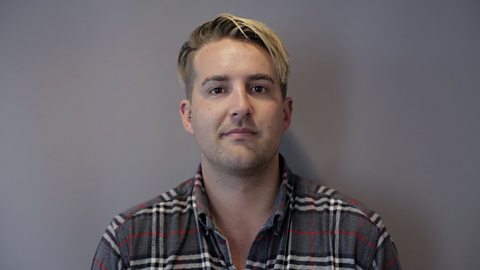 Author Chris Hemmings discusses his former laddish behaviour & the impact it had on him.
Don't get sucked into behaving appallingly
"When I was no longer a fresher [at university] and was no longer told to do things, I had to be the aggressor, I had to be the bully. And at one stage, I remember picking on a young guy that had loose hanging skin around his mid-drift, he had obviously lost a lot of weight, and I bullied him about it. And I recognised the moment that his face dropped, I was never a bully, I never felt that I was aggressive like that, but I felt this force, the masculine force, to be this aggressor and I gave into it, and that's what I'm most ashamed of."
Don't stay quiet when you witness bad behaviour
"Quite honestly, the thing that I am most ashamed of actually is not some of the actions I did, it's actually the inaction I took while actions were going on around me by other guys… I don't want other young men to make the same mistakes that I did... Having thrown the shackles of it off, everything is so much better in my life. I find life so much easier now. I am able to be freer and open with myself and the people around me."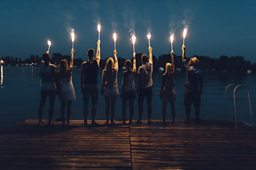 Don't think you can't be friends with women
"I don't have any female friends from the time I was at university…I now have non-sexual relationships with women and hey, they're amazing. I try to explain to guys you can talk to women without trying to have sex with them, they are all so brilliant."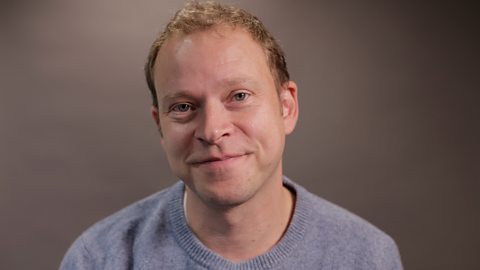 The comedian on why he thinks stereotypical rules about gender are harming all of us.
Don't hide the fact that you're crying at your father's funeral
"I remember having his coffin on my shoulder as I was about to walk in, and I said to everyone there, just give me five minutes and ran around the corner, and cried and cried and cried away from everyone. For some strange reason, I couldn't do it in front of my brothers. And my brothers sobbed through their eulogies, and I didn't. I felt this pride… I realised that it was all down to that base desire to prove my machismo in some way… I realised that I buried these emotions deep inside me."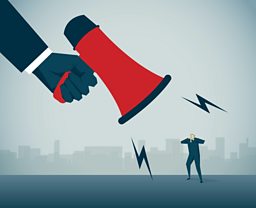 Do fess up to your flaws
"Unfortunately, the way that we engineer masculinity, men don't like being told about their flaws, we don't like being told what we're doing is wrong, or can have a negative effect on other people… We don't listen to women. We don't listen to 'effeminate' – I hate that word but don't know how to describe it – effeminate men about how our actions have consequences for people, and consequences for ourselves, I think that's what a lot of people don't understand… It took me a long time to recognise my flaws and recognise where they came from, but a lot of men don't do that because again, we're not taught from an early age to be empathetic, we're not taught from an early age to be emotional, so why would we listen to people talking about the way that our actions have affected them if we don't have empathy, if we don't have emotions as such – of course, we have base emotions – but that's the biggest thing for me, is how I actually take this now."
Listen to the full interview with Chris here, and follow Woman's Hour on Instagram and Twitter.