Main content
6 things we learned about Liam Gallagher... from The First Time
By Paul Stokes, Updated 19 July 2019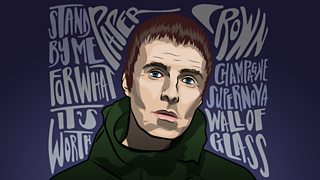 Is it my imagination… or is Liam Gallagher speaking candidly and with consideration about Noel, Oasis, his solo career and his life in music? Yep, that's exactly what the singer-songwriter is doing in his edition of The First Time (available now as a podcast), as he shares a series of musical and personal firsts with 6 Music's Matt Everitt.
Below, cast your beady eye over just six nuggets we took from the conversation, though there's plenty more to discover from the full show, d'you know what I mean, yeah, yeah?
1. He's ALWAYS had impeccable taste
"The first band that I ever really got into was the Roses and the first record I bought was probably The Stone Roses [debut album]," suggests Liam of his first foray into music, which sounds suspiciously too cool for school but…
"I know a lot of people will go, 'Yeah liar! It was Whitney Houston' or something like that, but it wasn't," the singer-songwriter promises. "I think [I first bought] The Stone Roses' first album. That was round about the first time I was digging music… That album changed my life, it was my blueprint to music…
"The first tune I remember was 'I Wanna Be Adored'. I think I was still in school and I remember my mate going: 'You've got to check this band out.' I thought it was 'I Wanna Be A Dog' and obviously I was like, 'That's a strange title and that', but anyway I got into The Roses and that was it. It sent me on my way."
2. The first band he was in was… Oasis
As any Britpop historian will tell you, Liam joined Manchester wannabes The Rain, then later changed the band's name to Oasis, inspired by the Oasis Leisure centre in Swindon where big brother Noel had recently roadie-ed with Inspiral Carpets.
Well yes… and, technically speaking, no.
"Obviously they were called The Rain, but before we go any further, we had to stop that name, I was never in Rain, we were in Oasis," Liam tells Matt. "The day I joined it was Oasis! That was the first time I sang into a mic – it was interesting, I had the confidence... I felt comfortable up there without a doubt. It was like, 'Right, you brought me the microphone, now bring me the people!'"
3. Paul McCartney's favourite cocktail is...
One of the joys of Liam's success is that he's managed to meet several of his musical heroes, The Beatles, although the singer's naivety around a cocktail menu nearly cost him a round with Sir Paul.
"I met him at the Albert Hall. I've gone down there [because] it was my son's school teacher's 70th or his 60th, and I said, 'I'll get you an autograph'," recalls Liam of the night. "I don't normally do this but I bowled in there, I said to McCartney after the gig, I said: 'Mate, I won't be in here too long, is there any chance you could sign this programme for my kid's headmaster?' and he went, 'Yeah yeah yeah'. I went, 'Nice one, I'm out of here', but Paul's gone: 'Slow down, slow down, where you going? You're always in a rush, you!' I was like: 'Yeah, but I know what it's like, you've just done a gig, you just want to chill out' and he's gone: 'Do you like Margheritas?'. I was like: 'Nah, nah, I ate before, man, I don't eat at this time of the night.'"
Of course, Macca wasn't suggesting he and the former Oasis man nip off for a late night pizza. "He went, 'the drink you silly arse!'," grins Liam, who admits he was a little starstruck, adding: "His mate makes Margaritas, but I thought I better get out so I said to him: 'I'll have one with ya Macca, but then I'm out of here because otherwise I'll start licking ya!' He's a top man!"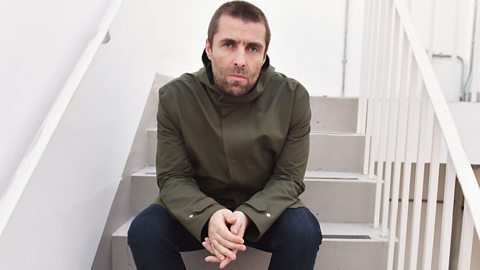 Liam tells of a particularly bizarre meeting with the Beatles legend.
4. Oasis would have been nothing without fraternal competition… Literally
Many might blame sibling rivalry for the end of Oasis, but as Liam explains he actually used it to his advantage to help bring the band into existence in the first place. Realising the fledging Oasis were in need of decent songs, he played on his older brother's envy to get him into the fold.
"I just knew our kid would be a little bit jealous because he was always writing songs, he'd been in a few little bands, but he never really amounted to much," explains Liam. He was right, Noel soon wanted in, just as he'd planned. "I just knew if I get him in my band then we'll be away. And obviously when he started writing the songs, I knew that we'd be big."
5. Liam can still remember what he bought with his first royalty cheque…
"The first thing I bought with it was a scooter, a 1954 Lambretta which I've still got and that was on the cover of 'Definitely Maybe'," declares Liam (there's not one on the band's debut, although a scooter appears on the cover of 'Be Here Now', reportedly Liam's favourite Oasis album…). However, it wasn't all about the newly minted singer just looking out for number one when Oasis started getting, er, Number Ones.
"Then we got a big one [royalty cheque] and I went and bought my mam a house, but she didn't want it," smiles the singer. "She's like, 'I don't want that'. It was a lovely little cottage up in Heaton Moor – beautiful! – I give her the keys and she's going: 'What do I want this for?' I was like, 'That's better than the one that you're in, innit?' and she goes: 'No, I don't want it.' So I had to sell it back to the geezer. She goes, 'All I want is a brand new gate.' Cheap date, mate, you know what I mean? [So I said to her] I tell you what: 'I can do better than that, I'll buy you a fence and a gate!' That's all she's ever wanted… She's a legend!"
6. Oasis were doomed long before the fight in Paris that ended the band… or so Liam reckons
Officially Oasis came to an end following a dressing room fight backstage at Paris' Rock en Seine Festival on 28 August 2009, however Liam tells Matt Everitt he believes Noel was planning to quit the group before that.
"I smelt a rat before that [fight], man… I tell you when I smelt a rat, we'd done a gig on that last tour we done," he claims. "We'd done a gig in Bridlington Spa [on 20 August 2009] and I smelt a little rat there when I overheard a conversation of, 'Well you know, you got to do it or not, it's now or never' kind of thing with Noel and the manager. I'd walked into a room like that and they kind of shut up shop… I might have been paranoid but I thought: 'He's going to pull the plug at this last gig and go that's it', and obviously we had to do that gig in Paris. I don't know, I just felt something… You know when you just know? Listen, I can go on forever about this, there is just no way that Oasis broke up after the Paris thing; it was pre-empted. It was planned to do that, you know what I mean? That's the way I see it…"
While Liam says it's a shame Oasis are no more, and currently there's no chance of a reunion, he insists fans shouldn't despair completely. "[The door] is shut cause we're not speaking are we at the moment, but at the end of the day I've got an album out, he's got an album out – the Gallagher brothers are doing some good stuff at the moment," he declares. "If Oasis ain't happening, the second best thing is two solo albums from us both!"
Listen to the brand new First Time Podcast
The first record I ever bought… by Noel Gallagher, Florence Welch, Janelle Monae, Thom Yorke, Elton John and more